There's Always Fun to Be Had in Easton PA
From a rich history to some great attractions and amenities, Easton, PA, is truly one of Pennsylvania's hidden gems. Head downtown any day of the week, and you'll have no shortage of tasty eateries and quaint shops to visit.
Perhaps the heart of the city is downtown's circle. Every year before Christmas, the famous "Peace Candle" is erected at the center, making for a wonderful backdrop for your holiday shopping.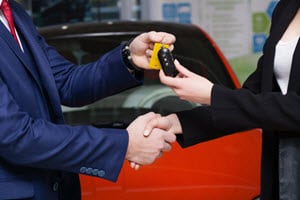 Of course, there's some awesome attractions right off the circle, too. For little ones and adults alike, the Crayola Factory is a fun and creative destination. Visit for an educational tour or just for play.
Head up the hill from the circle, and you'll run into the famous State Theatre. Here, you can view some excellent concerts, touring Broadway plays, or standup comedy.
Find Your Next Ford near Easton PA
When you're trying to navigate a small city, you need a car that can offer as much safety as it does efficiency. Fortunately, our dealership has plenty of Fords near Easton, PA, that fit this description.
Of course, our expansive inventory of new, used, and certified pre-owned Ford vehicles isn't the only reason why you should shop with Ray Price Stroud Ford. We can also offer you some excellent customer service.
Helpful Sales Representatives
In order to choose the right car, there's some information you'll need to know. What kind of mileage does the car get? How much horsepower can it achieve? If it's a truck or SUV, what kind of trailering capabilities does it have?
Turn to our sales representatives for all the answers. They're here to help you find the right fit. Don't hesitate to send a volley of questions their way.
Confidential Financing
Finance is a personal thing, so we understand why you'd prefer to go it alone. But applying for an auto loan can cause a lot of undue stress without the right help.
Let our finance team take care of the hard work. All you need to do is fill out a short and simple financing application, and they'll handle the rest. With their help, you'll be approved in no time.
Full Service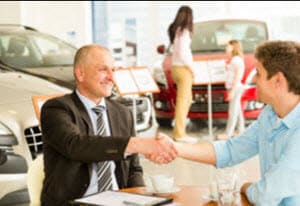 We also want to make sure that your Ford stays in great shape long after your purchase. When it comes time for routine maintenance or repairs, let our technicians handle things.
If you're looking to upgrade your car with any new parts or accessories, you can also come to us. Just make an appointment online or over the phone, and we'll have your installation completed in no time.
Time to Find Your Next Ford
If you're looking for a capable Ford vehicle near Easton, PA, you're in luck. At Ray Price Stroud Ford, we can hook you up with not just a great car, but with a great deal, too.
Contact us online, or call us today. We hope to see you soon!