Every driver in Lehigh Valley, Stroudsburg and Nazareth deserves a high-quality vehicle that always performs the way that they need. If you're interested in maintaining your vehicle so that it runs like new, then it's important that you have a relationship with a dependable service center like the kind you'll find at Ray Price Stroud Ford.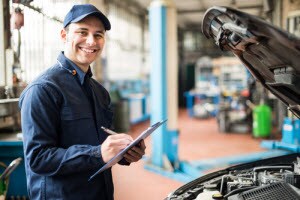 Our service professionals are second to none, and can give your vehicle the regular maintenance and repairs that it needs. Find out why you can trust your vehicle to our Ford service center and learn about some of the top benefits of working with your dealership.
Why You Should Schedule Regular Auto Service
An automobile is a finely tuned piece of machinery with a variety of moving parts that work in concert to provide with you a top-notch driving experience. Because cars are so complex, there are a number of problems your vehicle can encounter that will likely reduce its performance while forcing you to pay hundreds, if not thousands, in repair costs. Fortunately, if you want to avoid expensive repair bills, you only need to schedule regular preventative maintenance.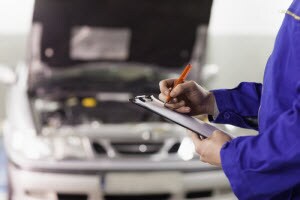 Preventative maintenance is one of your most useful tools as a car owner. When your vehicle is being regularly inspected and serviced by a qualified professional, you'll be able to catch minor issues before they become large problems. This can both save you a great deal of money and will ensure your vehicle stays running like new.
Meeting Your Every Service and Maintenance Need
When you're looking for a Ford service center for your vehicle, there are several factors you should consider, including whether you'll have access to a wide range of services. By visiting the service and parts department at Ray Price Stroud Ford, you'll be able to choose from an array of convenient services that make maintaining your vehicle easy.
First, our team is able to handle every crucial preventative maintenance task your vehicle may need, including regular oil changes, tire rotations and brake repairs adjustments to your alignment. Second, we are also capable of handling major auto repairs. Whether you need your braking system or transmission fixed, our team can quickly repair your vehicle and get you back on the road. Finally, we also offer vehicle upgrades so that you can customize your vehicle as you see fit. Whatever part or accessory you've purchased, we can handle your installation.
Our dealership is proud to provide a selection of services that take the stress out of maintaining or repairing your Ford vehicle.
Visit a Dependable Ford Service Center
Purchasing a vehicle, whether new or pre-owned, is one of the biggest investments you'll make, and the best way to protect this investment is by scheduling maintenance and repairs from a dependable Ford service center like the kind you'll find at Ray Price Stroud Ford.
Our service team is honored to work with car owners from communities like Nazareth, Stroudsburg and Lehigh Valley, and are ready to help you keep your Ford vehicle running for thousands of miles to come. Visit us today to learn more about our service and maintenance options or to take a look at our great selection of new vehicles.
Schedule a service appointment online today!