In order to keep your dream vehicle lasting the years and miles, you'll want to make it sure it stays in great shape. One good way to do this is to take it to our state-of-the-art service department at Ray Price Lincoln for any needed repairs and routine maintenance.
We'll go over all the auto services we offer to drivers like you in the Stroudsburg, Lehigh Valley, and Nazareth areas. Read all about our service center below, and contact us if you have any questions.
Quality Service & Parts for Your Car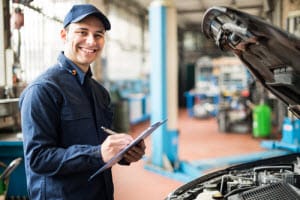 You can bring your car to our service department when it needs any type of repair or replacement. Our factory-trained technicians have lots of experience working on all kinds of sedans, coupes, crossovers, SUVs, and trucks in varying models and trims. Due to this, they have the skills and knowhow to effectively work on every inch of your vehicle, as well as answer any questions that you may have.
Whether you need a simple oil change, tire rotation, or a more complex engine repair or replacement, we'll work quickly and efficiently, so you can get to driving around in a quality vehicle as soon as possible. Plus, we use only genuine parts, so you rest assured that your car is getting the kind of care that it deserves.
If you're the kind of person who likes to tinker around with your automobile, then you can always check out our parts department. We have all kinds of parts for you to use when fixing your vehicle. We also have lots of accessories, so you can customize your car the way you want, such as changing the material of the seats or replacing the mirrors.
Furthermore, we have many service and parts specials on our website for your convenience. Be sure to check them out often as they routinely change.
Regular Maintenance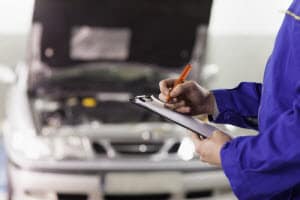 To ensure your car runs well throughout its lifespan, it's important to get it checked out regularly by our staff members. This helps take care of any minor issues before they become major problems.
We perform any inspections, adjustments, or replacements your car needs to help have a reliable and long-lasting performance. Some of the possible maintenance items performed on your automobile are:
Get tires rotated and balanced; check alignment.
Replace oil and oil filter.
Replace the cabin air filter.
Change the spark plugs.
Inspect cooling system and hoses
Schedule Service at Our Lincoln Dealership Today!
If you want more info on any aspect of our service department, or your vehicle needs work done to it, give Ray Price Lincoln a call. Provide information about the car and the kind of service it needs. We'll then get back to you with a day and time that's most convenient for you.
Our service center at Ray Price Lincoln has helped car owners throughout the Stroudsburg, Lehigh Valley, and Nazareth areas for many years. We look forward to serving you.