Some drivers in the Stroudsburg, East Stroudsburg, Easton, Nazareth and Lehigh Valley might consider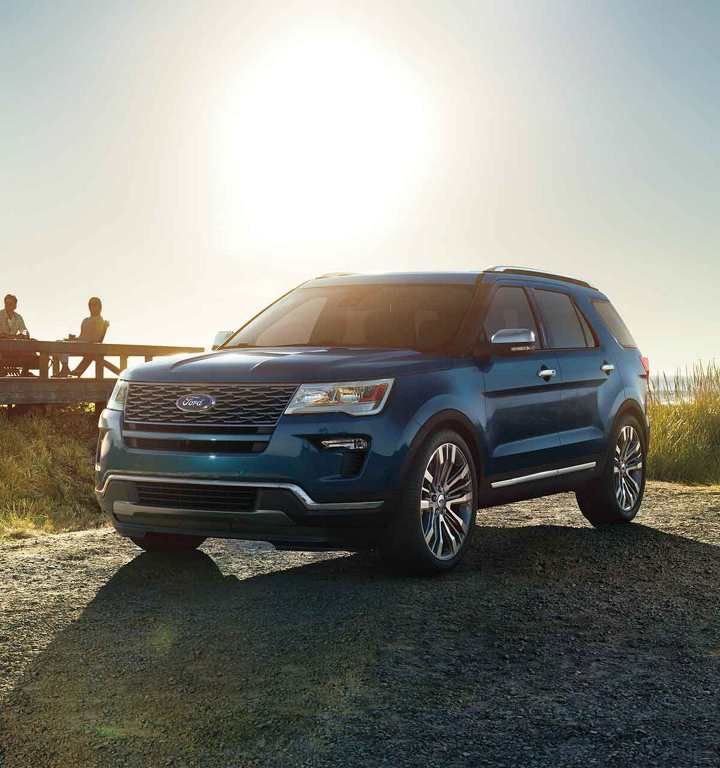 the Ford Explorer to be getting a little along in years. After all, its last real redesign cycle started almost eight years ago. However, while it's certainly due for a new upgrade, this SUV hasn't really needed one. It still offers a great combination of performance, features and comfort that keeps it right in line with the best of the best.
Now that the new model year is upon us, what will we see from the incoming model? Discover why eight years in, the Ford Explorer remains one of the most competitive large crossover sport utility vehicles around, and where you can drive one today.
While the changes to the 2018 Ford Explorer this year are relatively minor, there's still some exciting new additions to be had. There are slight style-based refinements on the front and back, it gets some revised and updated features availability, and a new integrated wi-fi 4G LTE hotspot.
Ford Explorer Trim Levels
The new Ford Explorer is available in five different trim levels, and a host of options packages and individual add-ons you can use to customize and configure your SUV. The lower three trims come in either front wheel drive or all-wheel drive, while the top two trims only come as AWD models.
The base level is quite comfortable, offering plenty of room for driver and passengers, solid performance, and the Ford Sync voice command system with rearview camera to give you basic infotainment functionality. You also get six speakers and Bluetooth connectivity, plus cruise control, and a power driver seat.
Stepping it up a bit nets you some extra creature comforts, including upgraded engines, the Sync 3 infotainment system with 8-inch touchscreen display, nine speakers, power-fold third row seats, front seats that are both heated and cooled, power adjusting pedals, automatic climate control, power adjustable steering wheel and more.
Ford Explorer Performance
The highest trim levels largely come with enhancements to performance, including a turbocharged V6 engine (3.5-liters, 365 horses, 360 lb.-ft.), upgraded suspension, and a laundry list of high-end luxury features including back-seat theater system, second-row captains chair's, 12-speaker audio by Sony, adaptive cruise control, and parking assist, among others.
Even at the base level, however, the Explorer puts out plenty of power and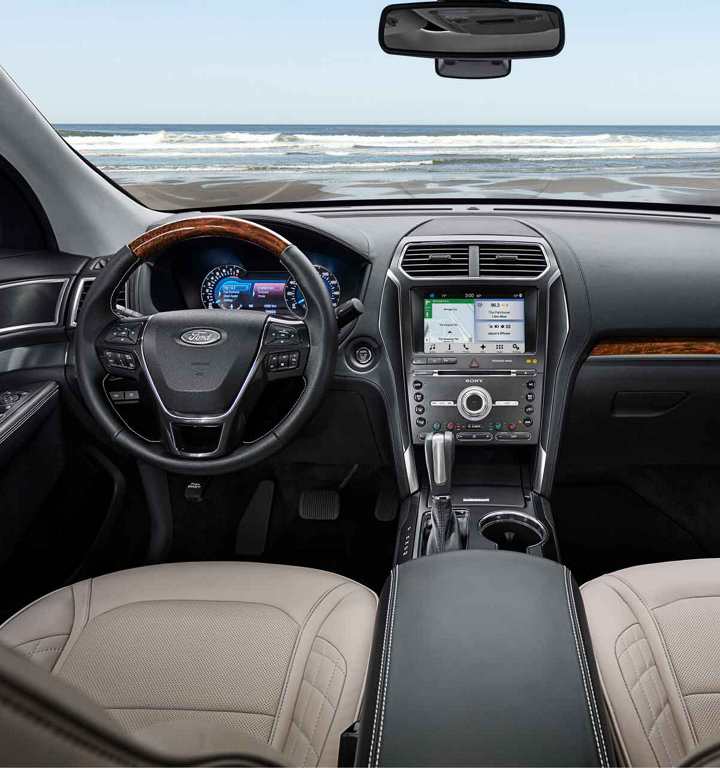 acceleration. Indeed, it feels effortless when you press down the gas pedal, and brakes that are downright authoritative. The steering is well-tuned and it corners exceptionally for a three-row crossover. In fact, just about everything about the new Explorer is smooth, and that's exactly how you could describe its performance and ride: smooth.
Ford Explorer Interior Dimensions
Inside, the Explorer is well appointed, with plenty of support in the seats and padded armrests. It handles uneven terrain well and the suspension is great at keeping things smooth and steady. It's exceptionally quiet with very little road noise, and there's great visibility all around. It's easy to get into and out of, and plenty roomy inside the cabin for all three rows.
Test Drive the Explorer at Ray Price Stroud Ford
If you're looking to test drive the new 2018 Ford Explorer on the roads of Stroudsburg, East Stroudsburg, Easton, Nazareth and Lehigh Valley, stop into Ray Price Stroud Ford today.