To compete with America's top-selling full-size trucks, the 2018 Toyota Tundra underwent quite a few changes to improve its performance, luxury, and versatility. But with this improved design, how does the Tundra stack up to the best-selling truck, the 2018 Ford F-150?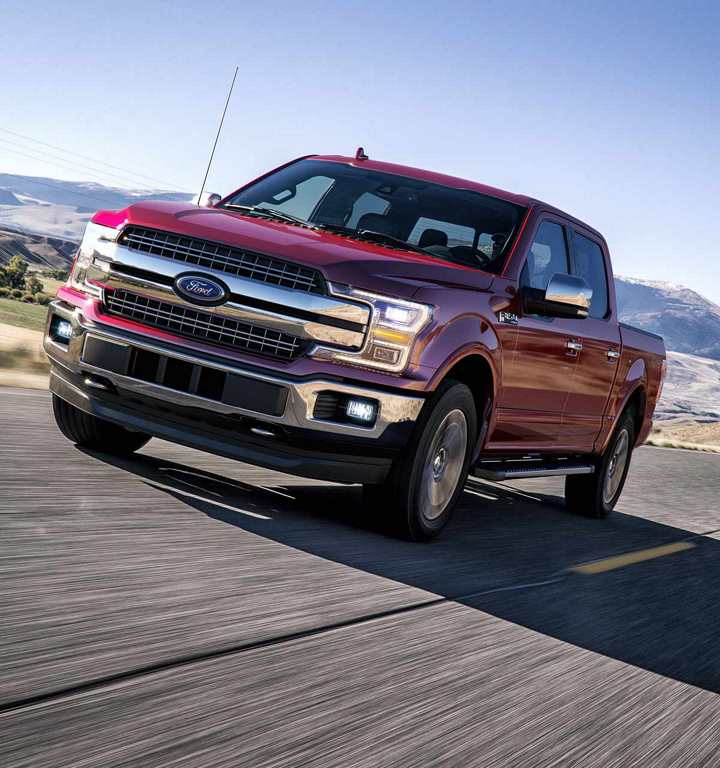 For drivers in Stroudsburg, East Stroudsburg, Easton, Nazareth and Lehigh Valley, we've placed these two capable trucks side by side, so you can discover the differences between them and decide which is the better truck.
Truck Performance and Capability Comparison
The 2018 F-150 is available with several powerful engines. The entry-level engine is a direct-injected 3.5-liter V6 rated for 290 horsepower and 265 lb-ft of torque. This engine will likely be in a work-duty truck, so it comes with a competent six-speed automatic transmission.
The 2.7-liter turbocharged V6 is next up, which is a midlevel option that makes 325 horsepower and 400 lb-ft of torque. It shuttles power to the rear or four wheels via the new-and-improved 10-speed automatic transmission.
Traditional truck buyers will enjoy the guttural 5.0-liter V8 with its 395 horsepower and 400 lb-ft of torque. It also comes with the new 10-speed transmission, which goes a long way in boosting the V8's fuel efficiency without sacrificing power or towing capability.
The top engine is a 3.5-liter turbocharged V6 with 375 horsepower, 470 lb-ft of low-end torque, and the 10-speed automatic transmission. This is a comparable engine to the heavy-duty V8s of the past and can tow up to 13,500 pounds.
Unlike the F-150, the 2018 Tundra hasn't adopted the trend of turbocharged V6 engines. It comes with a few V8 options: an entry-level 4.6-liter V8 rated at 310 horsepower and 327 lb-ft of torque and 5.7-liter V8 rated at 381 horsepower and 401 lb-ft of torque. Both engines are exclusively paired with a six-speed automatic transmission.
That's not a lot of variety, and at best, the Tundra can be configured to tow up to 10,300 pounds, plus its engines require a lot of fuel to claim that capability.
2018 F-150 vs. 2018 Tundra: Features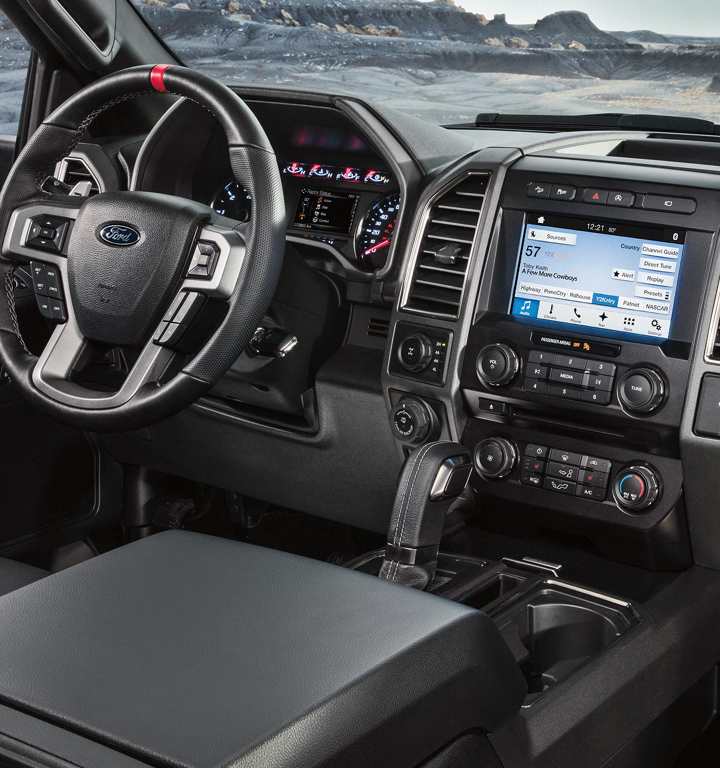 Versatility is part of the appeal of the Ford F-150. Its many engine variants, configurations, color palettes, standalone options, features packages, and trim levels provide virtually endless combinations, which allows this truck to be ideally suited to its purpose.
Work-duty trucks are outfitted with the necessities and a few convenience features, while the muscle trucks are equipped with performance and towing additions to improve mechanical capabilities and safety. And the luxury options can be decked out with the best of cutting-edge tech and convenience features. There's truly no limit to how you want to customize the F-150.
The Toyota truck worked hard at variety and succeeded in providing some great features and a lot of equipment, but it still falls short of the endless combinations available for the F-150. It also doesn't offer the fully loaded decadence of the F-150's upper trim levels.
Test Drive the 2018 Ford F-150 
The 2018 Toyota Tundra puts up a good fight, but it still can't touch the unrivaled capability and versatility of the 2018 Ford F-150.
Drivers in Stroudsburg, East Stroudsburg, Easton, Nazareth and Lehigh Valley can discover all the 2018 Ford F-150 has to offer when they visit Ray Price Stroud Ford. Stop by today to schedule your test drive!