If you need a powerful truck for your work around the Stroudsburg, East Stroudsburg, Easton, Nazareth and Lehigh Valley areas, you have a lot to choose from. There are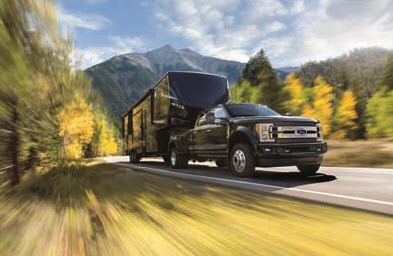 plenty of powerful pickup trucks on the market, even if they aren't as popular as sedans or crossovers. That can make finding the right truck for your needs somewhat challenging. 
If you can hold out for a few more months, however, one newcomer in particular offers some of the best features and capability you could ever want in a truck. The 2018 Ford Super Duty Limited family of F-250, F-350 and F-450 pickup trucks is the perfect example of what it means to be built Ford tough. 
Learn more about the 2018 Ford Super Duty F-series and discover if one of these powerful pickup trucks is right for you.
Towing Capability
The Super Duty is advertised as the most capable full-size pickup in America, and that's no joke. With this powerful truck, you can take advantage of multiple best in class features like its 7,630 pound payload capacity and incredible 21,000 pound conventional towing capacity. You can improve that even more with its 27,500 pound fifth wheel towing, but that's not even the limit. The gooseneck tow rating is an amazing 34,000 pounds.
A lot of tech goes into the towing system as well. You can get the class exclusive available trailer reverse guidance system. With this advanced system, you have access to cameras in the side mirrors along with displays on your center console to give you a huge view of the surrounding area. Guidelines on the screen update on the fly as you turn the steering wheel.
Engine Power
With all that capability, there has to be a lot of muscle under the hood. In a class where torque rules all, the Super Duty is king. If you opt for the 6.7-liter power stroke turbo diesel engine, you can enjoy best in class torque at 935 pound-feet.
Torque may reign supreme, but horsepower is still an important factor and, unsurprisingly, the Super Duty features best in class torque as well. The turbo diesel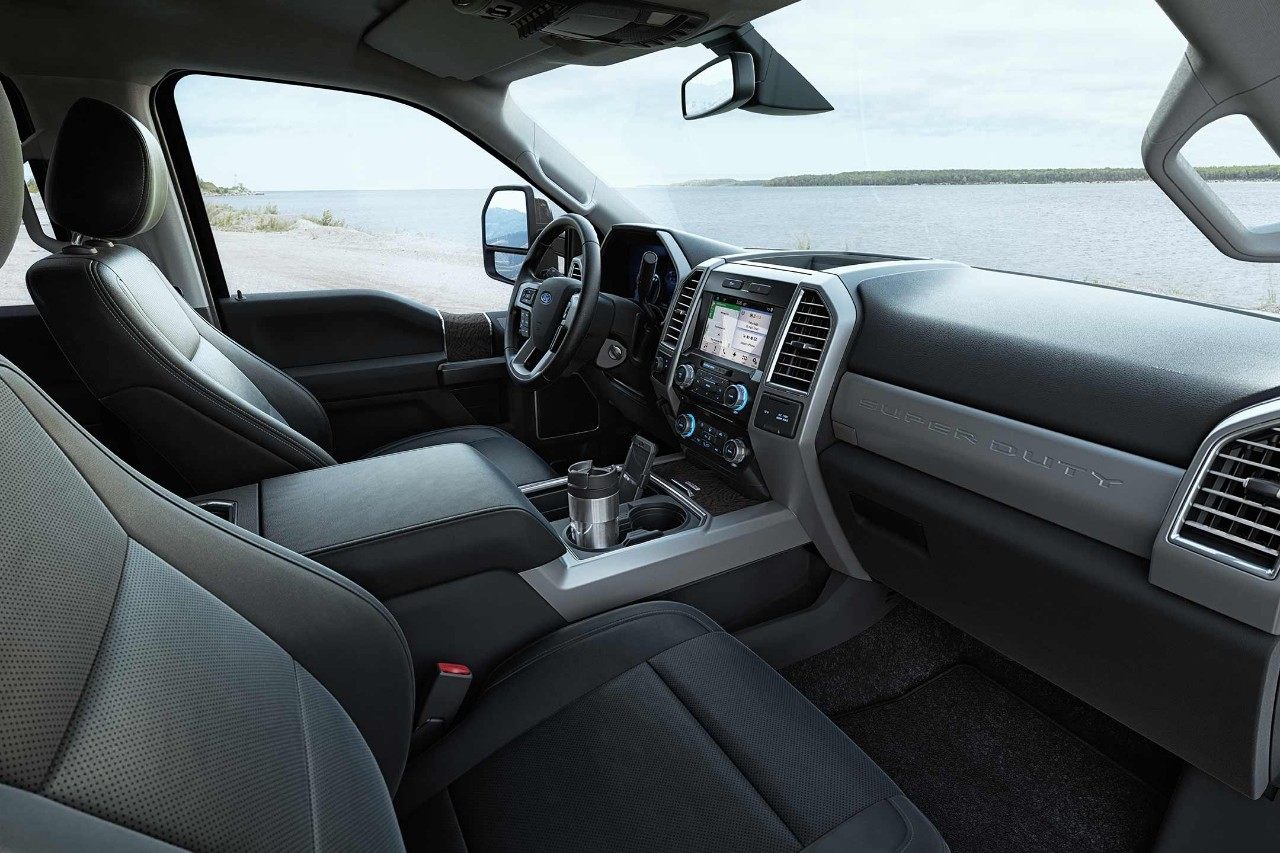 V8 continues to be the star of the show with its incredible 450 horsepower. All this power is kept under control with its unique inverse-flow configuration, so you get the most out of your engine without worrying about pushing it too hard.
Ford Truck Productivity
Using your truck for what trucks do best is easier than ever with the Super Duty. You can enjoy up to seven available cameras that can give you a complete bird's eye view of your truck, so you always know exactly what's going on around you. If you need to connect any aftermarket accessories, the six upfitter switches make it easier than ever to customize your truck.
2018 Super Duty Limited
The 2018 Ford Super Duty F-Series Limited is scheduled to arrive at your local Ray Price Stroud Ford this winter. If you can't want to get your hands on this incredible truck, you can always come by and take the 2017 model for a spin, so you will have an idea of what it's like. Our friendly team is always available to answer any questions you might have and help you determine if you want to drive this incredible pickup around the streets of Stroudsburg, East Stroudsburg, Easton, Nazareth and Lehigh Valley for years to come. Schedule your test drive today!