Ford continues developing an intriguing lineup of SUVs hitting on your everyday needs and wants around East Stroudsburg, Nazareth, Easton, Stroudsburg, and Lehigh Valley. Research will help you lock in on the right option. To start, consider our 2020 Ford EcoSport review.
The EcoSport is a savvy, contemporary SUV catering to a wide array of on-road preferences. It has solid efficiency, helpful and versatile interior space, plus trims allowing you to select different styling, safety features, and more. At Ray Price Stroud Ford, you can check out this model in person, too!
Powertrain Options in the Ford EcoSport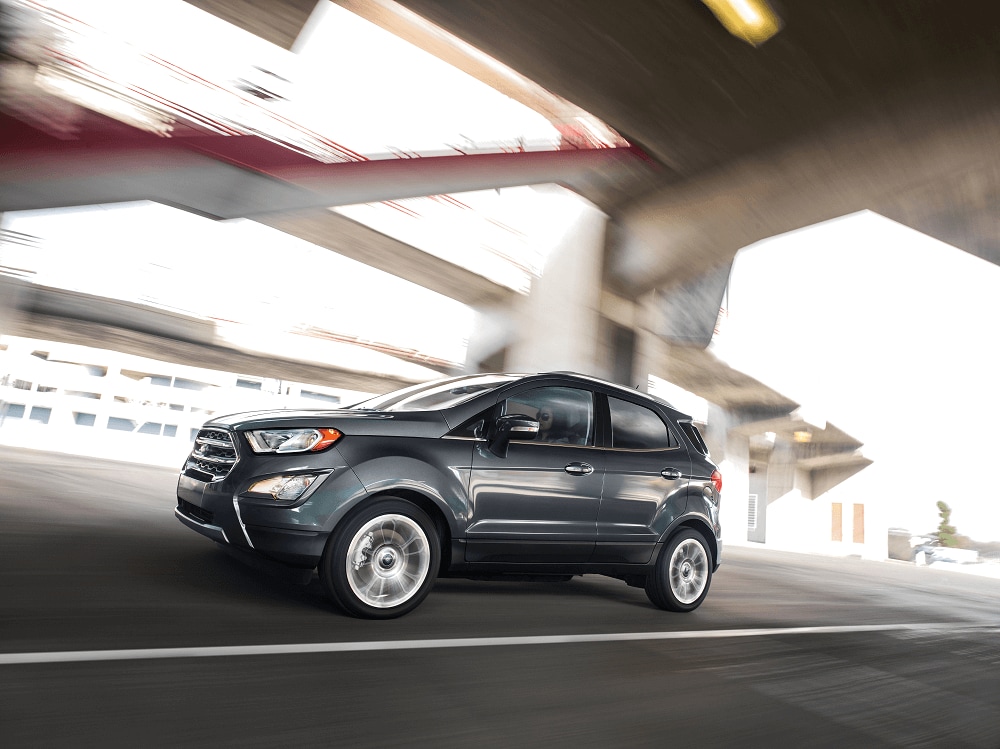 Two energetic engines with efficiency to spare is what you'll be choosing between when determining the type of performance you want in your Ford EcoSport.
The base 1.0L engine is small yet strong, offering 123 horsepower and 125 lb-ft of torque. Efficiency is a calling card for this motor, as it receives an EPA-estimated 27 city MPG/ 29 highway MPG.
Then you have the more enthusiastic 2.0L motor reaching 166 horsepower and 149 lb-ft of torque. You can expect an EPA-estimated 23 city MPG/ 29 highway MPG, too.
While a solid 6-speed automatic transmission is the only choice to pair with your engine, you can select between a front-wheel drive system or an all-wheel drive set up.
Finally, despite the compact proportions, the EcoSport actually flexes some impressive towing capability. With the 1.0L motor, your towing capacity measures 1,400 pounds. With the 2.0L option, improves capability to 2,000 pounds.
What to Expect for Interior Proportions
Part of the appeal of an SUV is the roomy, versatile interior. Along with accommodating passengers, you want your model to have cargo space. The Ford EcoSport was designed for the 2020 model year with both these traits in mind.
The first row is quite roomy, offering 39.6 inches of headroom, 42.9 inches of legroom, and 51.6 inches of hip room. These same numbers are strong in the second row, too. Headroom is 37.5 inches, legroom is 36.7 inches, and hip room is 50.9 inches.
For cargo space, you can make use of either the 50 cubic feet behind the first row or the available 20.9 cubic feet that exists behind the second row.
Which Trim Level to Choose?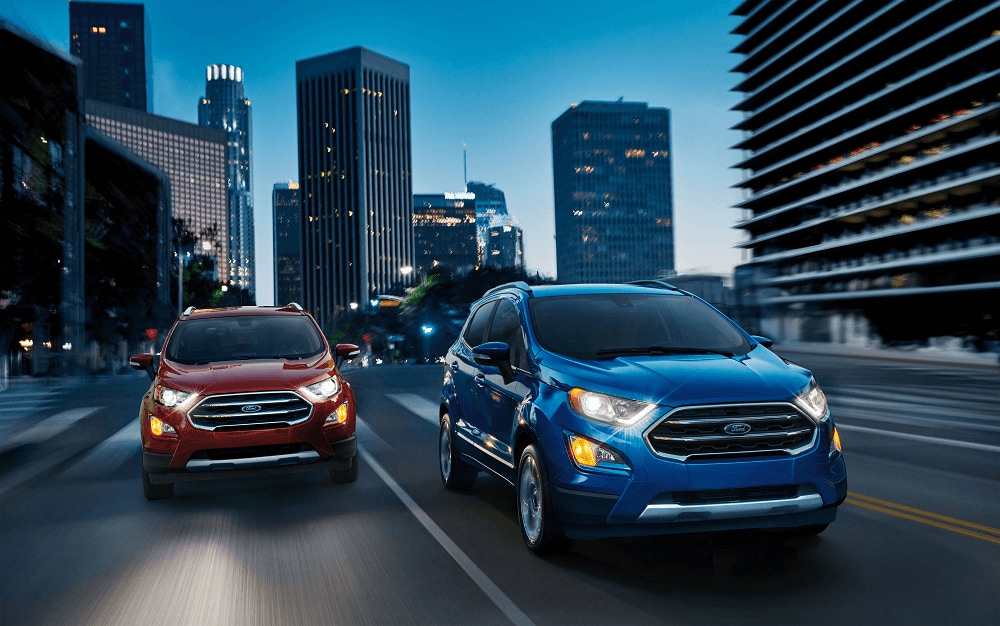 Not all EcoSport models are built the same. Ford crafted four specific trims to give the SUV an appealing amount of versatility and customization.
You don't have to climb the EcoSport trim levels ladder to find an appealing array of high-end features. The standard EcoSport S is an attractive offering featuring safety, technology, and performance chops.
The other three trims are:
In Review: 2020 Ford EcoSport Checks Off All Boxes
For those near East Stroudsburg, Stroudsburg, Lehigh Valley, Nazareth, and Easton, the Ford EcoSport is a splendid option amidst the 2020 compact SUV segment. To learn more or schedule a test drive, contact Ray Price Stroud Ford!