While not yet available, there's palpable excitement around Mount Pocono, Tobyhanna, and Scranton surrounding the debut of the 2021 Ford Mustang Mach-E. This one-of-a-kind model is set to pace a new segment of electric, SUV-shaped performance vehicles.
With enough juice to move the car with the same gusto as the classic Mustang, yet enough room to support cargo and friends or family members, the Mustang Mach-E will adhere to any lifestyle near Pocono Pines or Blakeslee.
At Ray Price Ford, we thought we'd lay out exactly what you can expect from this new-age performance vehicle!
Quick as a Whip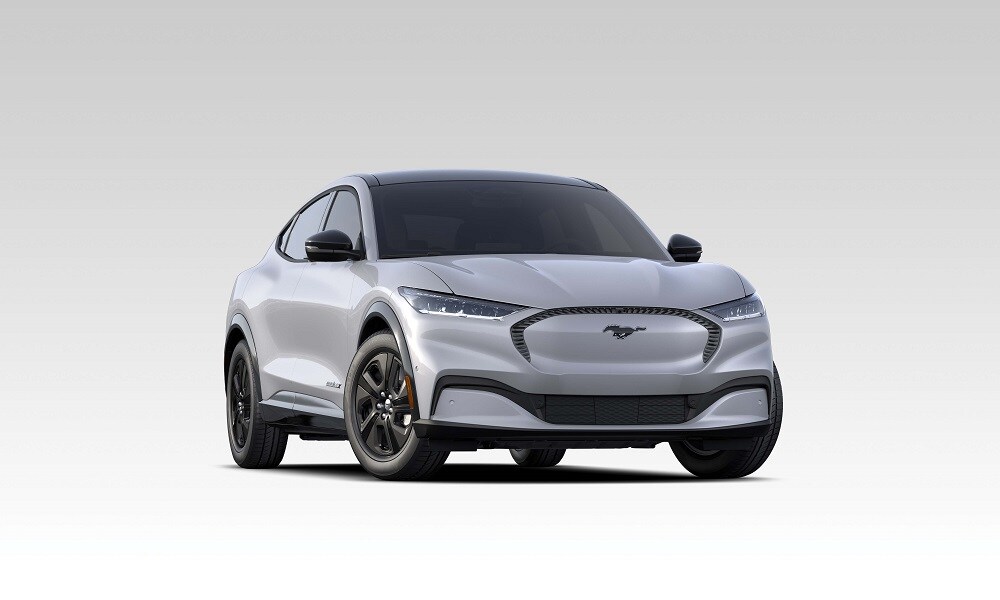 Many think that electrifying a model is going to reduce the performance relative to a gas-powered option. Yet electric vehicles like the 2021 Mustang Mach-E will actually have quicker off-the-line accelerations, because the electric power doesn't need a build-up time to reach full capacity, like a gas-powered motor would.
So, if you properly equip your Mustang Mach-E, the vehicle can deliver an astonishing 0 to 60 MPH sprint in the mid-3-second range. Even at base trims, the crossover will deliver acceleration of about 5.2 seconds when going from a standstill to 60 MPH.
Other performance options that allow you to customize your vehicle include the choice of AWD or RWD.
All-Electric Efficiency
While the athleticism of the 2021 Ford Mustang Mach-E may surprise some, the stellar efficiency figures are right in line with what you'd expect from an electric model.
The targeted EPA-estimated range for the vehicle comes in at 300 miles. If you have access to a DC fast charger, you can also replenish roughly 60 miles of range in just 10 minutes of charging time.
Ford has crafted the vehicle to work with both 120V and 240V outlets, giving you some flexibility when preparing the charging port within your own home.
An Abundance of Technology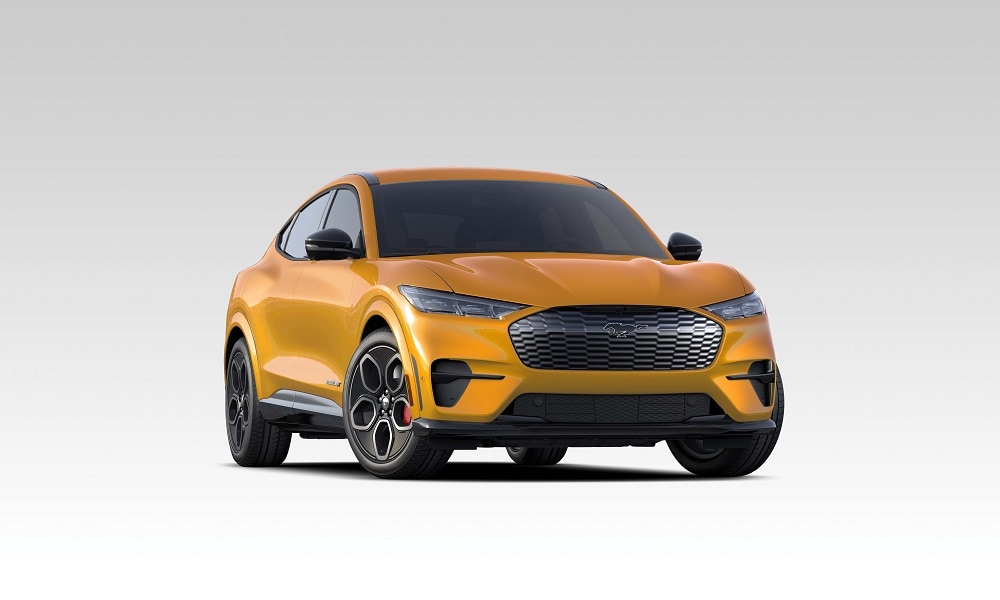 Cutting-edge technology goes into the performance of the 2021 Mustang Mach-E, along with a host of new-age technology filtered throughout the cabin. Whether it's infotainment or safety, this game-changing Ford crossover is always working to make your life easier.
The first thing that will jump out and grab your attention when you settle into the cabin is going to be the large touchscreen that dominates an otherwise minimalistic dashboard. The processing interface of the touchscreen is the new Ford SYNC® 4A setup that links to your smartphone and provides access to a host of unique applications.
The driver-assistive safety technology the vehicle has in place comes courtesy of the Ford Co-Pilot360™ suite.
The All-Electric 2021 Ford Mustang Mach-E
We've only scratched the surface of the 2021 Ford Mustang Mach-E in this review. As more information on the model begins to trickle out of Ford headquarters, more excitement builds around Pocono Pines, Mount Pocono, and Blakeslee.
So, turn to our Ford dealership for continual updates and when possible, we can arrange a test run through Tobyhanna and Scranton!