It's true that there are few things more therapeutic than a bit of crafting. Plus, one easy way to make your paint night even better is with a glass of wine.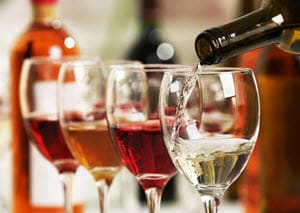 In the East Stroudsburg area, there are a few outstanding art studios where you can head for a relaxing night of painting, drinking, and great conversation. These three are the favorites of our team at Ray Price Stroud Ford…
Bloom Creative Studio
At Bloom Creative Studio, you'll find much more than a typical art studio. Rather, you'll find a non-profit recovery program for women moving on from addiction and domestic violence. Bloom gives them a creative space to heal and connect with their community.
The calendar is always filled with events for artists of all ages, and the paint and sip is a frequent favorite. Book yours in advance and help support a great cause.
Creative Canvas Studio
The great thing about painting is that you don't need any experience to enjoy it. Especially not at Creative Canvas Studio, where you'll be given step-by-step instruction on every piece you create.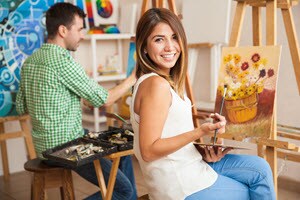 At this studio, socialization is key. Book your next paint and sip in a group or alone. In either case, you're bound to make some new friends!
Merlot n' Picasso
Merlot n' Picasso is known for having one of the most elegant art studios around, and with a very laid back environment. Here, you're always encouraged to "uncork and unwind"!
Bring wine, beer, or the cocktail of your choice as local artists guide you through the painting of the day. You can even book the studio for your own private party.
View their schedule online to learn more!
Bring Out Your Inner Artist
With a glass of wine in hand, you don't have to be an expert to make a memorable painting. Get your best friends together for a fun, relaxing paint and sip in East Stroudsburg this weekend!