Making sure that your vehicle and all of its components are functioning properly before heading out on a lengthy excursion throughout the Stroudsburg, Lehigh Valley, and Nazareth area is important. It's always good to have an idea of any automotive issue that could cause some problems down the road. However, the most common issue that drivers need to take care of right away is malfunctioning brakes. If you notice that your brakes aren't performing properly, you may want to ask yourself "where can I get brake repair near me?".
The Most Common Signs of Brake Problems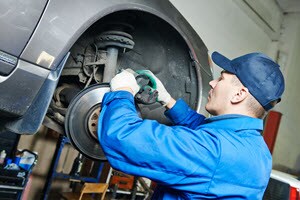 Luckily, there are many signs that can tell you your brakes aren't in the best of shape. One of the most common is the loud screeching and squealing noises that occur when you're applying pressure to the brakes. This usually indicates that your brake pads are worn and should most likely be replaced before further damage occurs.
Another sign to look out for is vibration, but more notably, steering wheel and pedal vibration. If you can feel your steering wheel or pedals shaking while you're out on the road, you may want to consider finding reliable brake repair near you. The wheel and pedal vibration is usually a clear indicator that you should have the system looked at. If not, your rotors could end up warped, and you'll have a costly repair in your future.
Having Your Brakes Looked At
Whenever you notice some of these signs, or the more obvious inability to stop, it's crucial that you have your brake system checked thoroughly. You never want to hit the road when there's an undiagnosed issue with your braking system. Having your brakes checked and ultimately repaired can go a long way in adding security to your driving, as well as having the ability to stop to avoid a potentially dangerous collision. When you find yourself in the Stroudsburg, Lehigh Valley, or Nazareth area and you ask yourself, "where is the best location for brake repair near me?" you can rest assured knowing that Ray Price Stroud Ford is here for you.
Schedule Brake Repair Near Me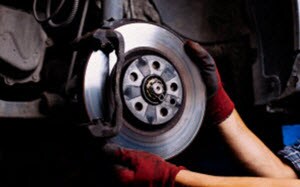 Should you ever notice any of the signs listed above, or you notice that your brakes aren't performing as they normally would, you can always schedule brake repair near me. Our technicians will go to work to identify the issue with your brakes and determine the best possible long-term solution. They'll carefully inspect the entire system, including pads, rotors, lines, and connections to ensure that everything is in the right place and functioning properly. You can rest assured knowing that both you and your vehicle are in great hands when you're with us at Ray Price Stroud Ford.
At Ray Price Stroud Ford, we're more than happy to help drivers from the Stroudsburg, Lehigh Valley, and Nazareth area bring their vehicle back to working order so they can continue to drive without having to worry about their brakes malfunctioning.