The borough of Nazareth, PA, has a deep, rich story. While the biggest one is, of course, about the naming of the area, there's another that isn't often told. Nazareth, PA, is a family-friendly borough with its own school district and a local newspaper, and it was once home to the Nazareth Speedway where Mario Andretti, Michael Andretti, and Marco Andretti all made racing history.
Where Will Your Story Lead?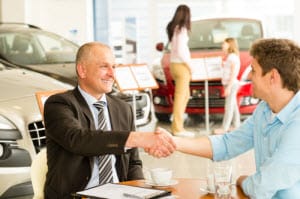 Whether you're the main provider for your family or just starting out in the world, having a reliable vehicle to get you safely to and from home is an important thing that everyone needs. And you can find that affordable, reliable, and safe vehicle at your local Ford dealer near Nazareth.
Ray Price Stroud Ford is a full-service automotive dealership conveniently located just minutes from Nazareth. The dealership offers all of the services you need to get you and your family around town. And we've been serving local customers like you for 100 years. And in a century, we've never lost our commitment to excellent customer service.
Get There with a Ford Vehicle
Just like Nazareth, Ford has its own story. As one of the first automotive brands in the United States, the company is trusted for high-quality cars that are affordable for the average American family. And it's those families that we hope to help on their way to greatness.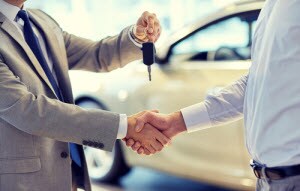 What can you accomplish behind the wheel of a Ford Escape? Will it be commuting to work with your small kiddos or that cross-country road trip you've always dreamed of? Let us help you make your dreams come true with a new, used, or certified pre-owned Ford vehicle near Nazareth.
The team at Ray Price Stroud Ford is here to help you find the vehicle that will help you do it all, whether that's a brand-new Ford Explorer to cart around your growing soccer team or a Ford F-150 to start your business. Our huge inventory of vehicles is available for you to shop through right on our website. And when you find a vehicle (or a few) that meets your list of demands, we'll happily help you get a closer look with a test drive.
We'll Put in the Elbow Grease
Keeping your new vehicle running smoothly takes a little bit of work on both of our parts. If you'll bring your vehicle to our service center, we'll do our best to make sure that it runs smoothly for years to come. Our knowledgeable and highly skilled team of service professionals can take care of everything from regular oil changes to major vehicle repairs.
At Ray Price Stroud Ford, we believe that it's our responsibility to take care of our customers. We've built a legacy through 4 generations of business for doing it right, and we plan to keep on doing it for years to come. Stop in to the dealership today to see the difference when you shop with your Nazareth Ford dealer.