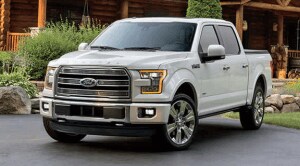 Life in Pennsylvania is wonderfully diverse. You get the best of every season: temperate springs and autumns, snowy winters, and hot summers. And while this variation is refreshing, it can also add undue wear to your vehicle.
In order to fare the Pennsylvania elements, you need a rugged, enduring vehicle. With its ability to navigate snow and ice and stand up to high heat, a truck is the perfect option.
When Stroudsburg, Lehigh Valley, and Nazareth drivers want the most capable, long-lasting truck on the market, they'll have to find a Ford truck dealer in PA.
At Ray Price Stroud Ford, we've got you covered.
About Our Ford Truck Dealer in PA
When choosing your next Ford truck dealer in PA, you're going to want one that has a deep understanding of how these trucks are constructed and operated.
Having over 100 years of experience in this business, Ray Price Stroud Ford has all the knowledge you could possibly want in a dealership. We've been working with these vehicles for almost as long as they've been around.
While Ford makes plenty of great cars, we're always partial to their excellent Ford trucks. They're some of the only vehicles we trust to get us safely to work in bad weather.
We've Got Just What You're Looking For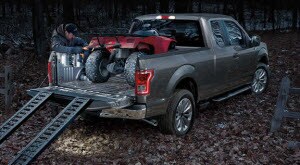 With every great Ford model, there will come several different trims with new features and amenities. And at our dealership, we've got them all.
Which great truck are you looking for? The Ford F-150? Or perhaps the Super Duty®? Either way, we have not only all-new versions, but all used and certified pre-owned, too.
Check out our inventory online, as well as our current specials and incentives. With any luck, you'll be able to find a great discount to go with your new truck.
When it comes time to purchase, be sure to ask us about our Price Does It Right program. With this package, you'll be granted numerous perks, including (but not limited to):
FREE PA state inspections
Available loaner vehicles
10% OFF service and accessories
Speaking of Service…
We're here to build a relationship with you. Long after you've driven off our lot, we'd like to help you maintain your truck.
Our service technicians know Ford vehicles like the backs of their hands. Not only that, but they're equipped with all the most up-to-date tools to complete the job. Bring your truck to them for maintenance or repairs, and they'll ensure it stays in great condition.
Stop in & See Us Today!
When prospective customers ask us how we stand out from other Ford truck dealers in PA, we always give them the same answer: customer service.
New trucks are exciting toys, and our staff goes the extra mile each day to ensure that buying one is just as fun. Contact us today, or stop in and see the Ray Price Stroud Ford team anytime for guidance, advice, or just to rave about these excellent vehicles. We hope to see you soon!