When it comes to life's most important occasions-weddings, graduations, or engagements-it's hard to remember every moment. In the excitement of it all, some instances just have a tendency to get away from you.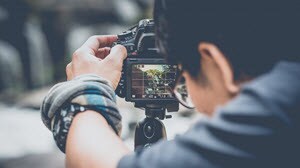 Still, even if you can't remember every little detail, the camera will. And these three East Stroudsburg photographers are some of the best at doing just that.
With over 30 years of experience under their belt, Bender Photography has easily grown into of the biggest names in East Stroudsburg area photography. After taking a quick look through their portfolio, you should understand why.
However, it's not just the quality of their photos that sets them apart. It's also the care with which they're taken. These portrait experts are concerned only with revealing the "essence of a person," as they say-an endeavor that results in some truly beautiful shots.
From maternity and family photos to your beloved wedding photos (including photo booth rentals!), Cassandra Benning is a local powerhouse. Unlike some other area studios, she has only one assistant in her employ. All photos, meanwhile, are taken by her.
Cassandra is known for her fun personality and the sense of ease and enjoyment that she brings to the photo-taking process. If you're the type who hates being in front of a camera, there's a good chance you'll forget all about it in Cassandra's easygoing presence.
As an award-winning wedding photographer with commendations from The Knot, there's few area professionals better equipped for your big day than Jess Delorenzo.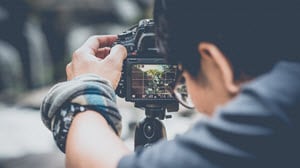 As she says in her online biography, she's not too interested in doling out a list of credentials. Her only concern is ensuring the happiness of her clients. According to her glowing testimonials, this dedication has led to some truly unique and breathtaking shots.
This Is a No Snap Decision
Choosing a photographer for one of the biggest days of your life is no easy feat. However, these three East Stroudsburg, PA, area photographers should make things a little bit easier for you. With them, you're guaranteed the beautiful photos that you deserve.