Buying a new car is an exciting time, but a few months in you start to think about how badly you want and need this vehicle to last for many years to come. You wonder if it'll keep going after the warranty runs out, and what you can do to ensure that it gets you where you want to go 5 and even 10 years down the line.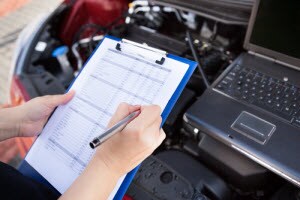 There's good news for Stroudsburg, Nazareth and Lehigh Valley drivers; it's possible with very simple actions to keep your new or pre-owned Ford vehicle running and reliable for years just by following routine maintenance. Let's read about general routine preventative maintenance for cars, and discover where you can go to get help keeping your car running smooth and strong for years. Schedule preventative maintenance today! 
Why Preventative Maintenance Matters
Preventative maintenance for cars should never be viewed as an inconvenience for you. It's something that matters greatly; missing a single oil change can not only cause you to miss an important problem that needs to be repaired quickly, but it can actually void your warranty. It's vital to look at your car's individual maintenance schedule, which will vary by make and model, and stick to it as closely as possible.
Checking and Changing Your Oil
The exact interval for oil changes will vary by car, but usually modern cars can run around 6,000 to 7,500 miles before an oil change is needed. The old advice of 3 months or 3,000 miles is far too frequently. Check your owner's manual and stick to the recommended schedule. In addition, check your oil periodically by looking at the dipstick if you have one, or consult your owner's manual about how the electronic oil monitoring system works.
Check Your Tires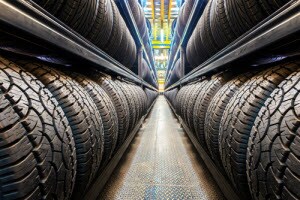 Check your tires regularly. You may have an air pressure monitoring system on your car, and if you do that's great, but it never hurts to check the air pressure on your own regularly. Your owner's manual should tell you what the ideal pressure is and a tire pressure gauge is inexpensive. Just press it to the nozzle and see what it reads. Also, check your tread using an old trick: stick a penny in the treads and if you can see the top (or more) of Abe Lincoln's head, you may be ready for new tires.
Check Lights
Make sure your headlights, brake lights, taillights and turn signals all function properly. If any are burned out, replace the bulbs.
Windshield Wipers
Check your wiper blades and wiper fluid. If the fluid is low, refill it. Your owner's manual will show you where the tank is, and in most cases, you can eyeball it, though there should also be a "low fluid" indicator both on the tank and on your dashboard as a warning light. If your blades look cracked or torn, or they're streaking when you use them, get new wiper blades. Often an auto parts store will replace them for you.
Schedule Service in Stroudsburg
If you're in the Lehigh Valley, Nazareth or Stroudsburg area and you need routine maintenance done, call Ray Price Stroud Ford. Our certified technicians can take care of all your needs while also checking for any other problems to address. Stop in to talk to one of our service techs and make an appointment today!