Why We Love Lehighton PA
Sometimes, it's nice to go where everybody knows your name. And we don't know about in your town, but when you live in Lehighton, there's a good chance everyone does. With only 5,500 residents, it's not hard to get acquainted.
Considered the business center of Carbon County, Lehighton is known for its conveniently tiny central location and historic architecture. Take a stroll downtown to imbibe in some great food and drink at local staples like the Radical Wine Company and Red Castle Brewpub.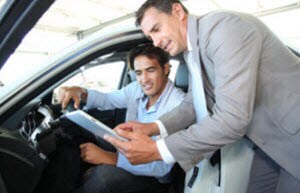 Lehighton is also the home of your local Country Junction. Stop in every fall to visit the Great Pocono Pumpkin Festival, where you can enjoy hayrides, mazes, and a walk through the haunted woods.
When you need a reliable yet affordable car to help you get to all these great places, don't sweat it. Our used car dealer near Lehighton, PA, is your source for pre-owned vehicles!
About Our Used Car Dealer near Lehighton PA
Over 100 years ago when Ray Price Sr. began selling cars, he had no idea what a major industry it'd turn into. He was simply so taken by the wonder of these great vehicles, and was eager to share them with the community.
These days, we know a lot more about how cars are manufactured and operated, but we're still amazed. And to this day, our family is still 100% dedicated to serving local communities like Lehighton.
You deserve to have the most expansive inventory and the very best deals, and at Ray Price Stroud Ford, we're committed to giving them to you. Check out both our used car inventory and our regional incentives online today to see what we mean.
Ray Price Stroud Ford has a library of used car content to help you out! Here, you'll find articles on all the tips, tricks, questions, and thoughts to keep in mind as you're searching for your next pre-owned ride.
An Automotive Experienced Tailored to You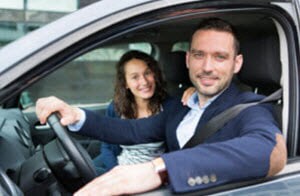 One thing's for certain: Driving a new car is fun. But don't you think that buying one should be, too? At some dealerships, this may not be the case. But our team works hard to ensure that your experience is as relaxed and exciting as possible.
This process is about you. When the time comes to start looking at cars, feel free to sit down with one of our sales representatives for a bit of guidance. They can direct you to all the best features and accessories, and will even let you get behind the wheel.
Next, you'll have to stop in to see our finance team. Although applying for a loan may seem to some to be the most stressful part of all, our experts want to relieve you of this burden. Provide them with some basic information and a credit score, and they'll do all the legwork.
Buy Used with Ray Price Stroud Ford
We can guarantee that you'll have a hard time finding a used car dealer near Lehighton, PA, as easygoing as ours. Stop into our showroom any day to take a load off. We'll have you behind the wheel of your next used car in no time.
Contact us online, or visit Ray Price Stroud Ford today for more information!