If you're looking to improve your body, you should consider improving your mind, too. Working on both will send your overall wellness through the roof. When it comes time to reach for the trifecta-wellness in mind, body, and spirit-there's no better way than through yoga.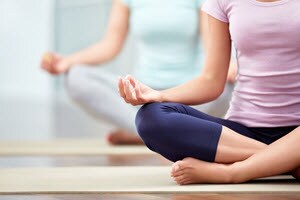 If you've never taken a yoga class before, you may be a little nervous about getting started. However, Boundless Yoga is dedicated to teaching all who walk through their doors, regardless of experience level.
Some of Boundless' best classes include their alignment class, which incorporates Hatha yoga, as well as chair yoga for those who may be recovering from injury.
Get in touch with the Boundless team on Facebook to learn how you can start your own recovery journey.
One of the best things about yoga is that no matter where you may be starting from, you can all end up in the same place: at total peace.
Jim Thorpe Yoga believes in not just the unifying power of yoga, but the healing power, too. Whether you suffer from anxiety, chronic physical pain, or are just struggling with your weight, yoga is a great way to overcome all three.
Jim Thorpe Yoga is known for their special retreats (yoga and meditation in the mountains, anyone?). Check out their Facebook today to learn what's coming next.
At the Yoga House, karma is a very real thing. What you put out into the world will return to you in full. Perhaps that's why they choose to pay it forward by offering free yoga and meditation classes monthly.
To encourage new yoga students, they also offer special discounts for new clients. Start today and get 30 days of unlimited yoga for just $30.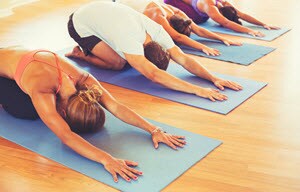 If you'd like to learn more about what kind of environment the Yoga House fosters, visit them on Facebook.
Flexibility Is a Good Thing
We're not just talking about physical flexibility here. Flexibility in the mind and spirit can lead to a more easygoing, relaxed life all around.
Improve your flexibility by getting started at any one of these three East Stroudsburg, PA, yoga studios!