We get a lot of questions from our customers around the East Stroudsburg, Lehigh Valley, and Easton areas who are curious about the process of financing a car. One of the questions we get most often from drivers near Stroudsburg and Nazareth, aside from whether they should buy or lease,  is "What are the advantages and disadvantage of leasing a car?"
It's a good question, and one that's important to know when you're embarking on your search for a new car, so the team at Ray Price Stroud Ford created this guide for your convenience.
What are the Advantages of Leasing a Car?
There are several reasons why someone might choose to lease a car. It's a great option for someone looking to regularly upgrade their vehicle or give something a try before they buy it. In all, we came up with three main advantages of leasing a car:
Regular Feature Upgrades
Many people like to lease a car because it means they get to regularly drive a new car with the most up-to-date features. When you lease a car, you're essentially borrowing or renting it from the dealership for a certain amount of time, so it's easy to trade in and trade up when your lease comes to an end.
Lower Monthly Payments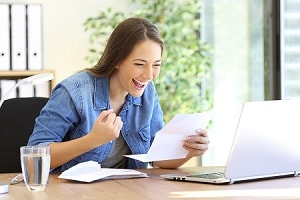 One of the major reasons drivers choose to lease a car is that leases tend to carry a lower monthly payment than you'd have if you bought the same car. This is because, when you lease, you're not responsible for the entire cost of the car, just what it costs to drive it for your agreed-upon lease term.
This means you have the freedom to put some of that extra car budget towards a higher trim level or a cool feature upgrade, like heated seats or rain-sensing windshield wipers.
Try Before You Buy  
A final advantage to leasing a car is that it makes it easy to try before you buy. If you're not 100% sure which car you want to drive next, a lease is a great way to try a car out for a few years before committing to ownership.
If you love the car you're driving, you're not obligated to return it at the end of your lease! Simply buy it out and drive it home for good. You've already financed the first couple years, so you'll simply be responsible for the remainder of the car's value and then it's yours to keep.
Disadvantages to Leasing a Car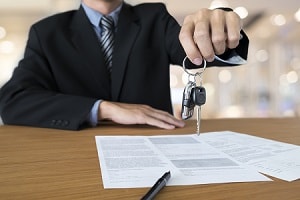 Just as there are advantages of leasing a car, there are a few disadvantages to consider. For example, your monthly payments may be lower, but they won't go towards ownership in your car (unless you buy it out, of course!)
You may also have a few more stipulations to be mindful of, like mileage limits and upgrade restrictions. Any excessive wear and tear may also result in fees to help the dealership cover the damages.
Still, if you're mindful about keeping your car in good condition, stay up-to-date on your routine maintenance needs, and watch the number on your odometer, leasing a car can be a great way to get behind the wheel of a new car you love.
Ask us about the Advantages and Disadvantages of Leasing a Car
If you have any other questions about the advantages and disadvantages of leasing a car in the Nazareth, Stroudsburg, and Easton areas, speak to the team at Ray Price Stroud Ford. Drivers near East Stroudsburg and Lehigh Valley areas can contact us today!