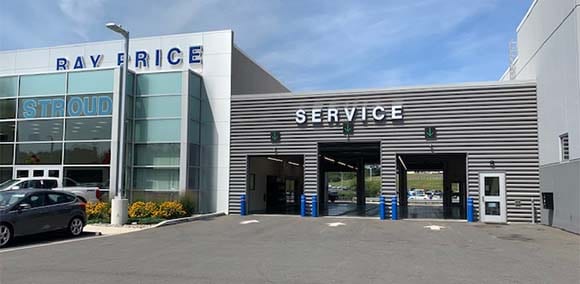 For some people, the only thing harder than finding a car you really love is finding a mechanic that you really trust. At our Ford Service Center, it's been a longstanding goal of ours to offer some of the most reliable service in the Stroudsburg, East Stroudsburg, Easton, Nazareth and Lehigh Valley, area.
When you come to our dealership, you'll have plenty of different services at your disposal. Learn more about our auto repair services or schedule a service appointment online today! 
Service Resources:
Meeting All Your Auto Repair & Service Vehicle Needs: 
Preventative Maintenance: The first step in keeping your car in top condition is to service it with up-to-date preventative maintenance. This means scheduling regular oil changes, tire rotations, and frontend alignments - all of which our team of knowledgeable technicians can take care of.


Major Auto Repairs: Even if you follow your car's suggested maintenance schedule to the letter, some problems are impossible to avoid. When your car is in need of a more serious repair, perhaps with transmission or brakes, we've got you covered.


Vehicle Upgrades: We know just how formidable your Ford vehicle is. Still, that doesn't mean it can't get even better. If you've purchased all new parts or accessories and need help installing them, don't hesitate to give us a call.
Learn When & Why Your Vehicle Needs Service
While many of us probably know when a car needs oil, we may not be as aware of when it needs new brake pads or when the tires are worn. 
By reading through the informative resources found on this page, you can learn how to spot these signs, or how to avoid problems altogether. You can also learn how to choose the right parts and components for your vehicle when the time comes. Remember, the more love you give to your vehicle, the longer it will run!
Does Your Ford Vehicle Need Service?
When it comes time for service, all Stroudsburg, East Stroudsburg, Easton, Nazareth and Lehigh Valley drivers can rest assured their cars will be in good hands with the technicians at Ray Price Stroud Ford.