At Ray Price Stroud Ford, we firmly believe that being vigilant about routine maintenance is the best way for drivers in the East Stroudsburg, Nazareth, Easton, and Lehigh Valley areas to keep their cars running as smoothly and efficiently as possible.
To help our customers know when to bring their car by our Stroudsburg area service center, we created this Ford EcoSport maintenance schedule, in which we lay it out simply and succinctly.
Ford EcoSport Maintenance: Every 10,000 Miles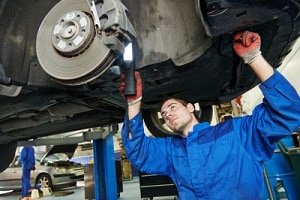 Your 10,000-mile service is your first big mile-marker for your Ford EcoSport. At this service, there are several items you'll want to have inspected, including:
Automatic transmission fluid level
Brakes
Engine cooling system and hoses
Exhaust system and head shields
Half-shaft boots
Steering linkage and ball joints
Wheels and related components
Tire wear and tread depth
You should have your tires rotated at this point and receive a multi-point inspection.
Your Ford may also be equipped with an Intelligent Oil Life Monitor, so keep an eye on your dashboard for the "change engine oil soon" or "oil change required" indicator light. 
Despite what your monitor says, it's very important that you don't go longer than 10,000 miles or 12 months (whichever comes first) between oil changes.
Get your oil changed at this interval and reset your Intelligent Oil Life Monitor.
Every 20,000 Miles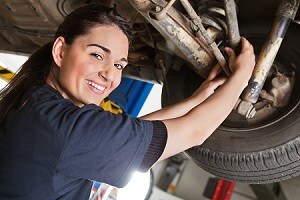 In addition to everything completed at the 10,000-mile mark, you'll also want to be sure to replace the cabin air filter every 20,000 miles.
Every 30,000 Miles
At 30,000 miles, you should complete everything for the 10,000-mile checkup, as well as replace the engine air filter. Doing so will help prevent air and debris from causing irreparable damage to the engine.
EcoSport Maintenance: 100,000 Miles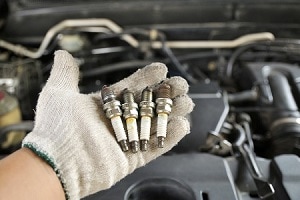 Congratulations on keeping your EcoSport healthy for 100,000 miles! Keep up the good work by performing a few more maintenance items in addition to receiving your 10,000-mile and 20,000-mile service:
Replace spark plugs
Inspect accessory drive belts
Change engine coolant
After this initial inspection, be sure to have your accessory drive belts inspected again at every other oil change from this point forward until it needs to be replaced.
Also, after changing your engine coolant for the first time, be sure to change it again every 50,000 miles from this point forward.
Every 150,000 Miles
As you begin to have more and more road in your rearview mirror, you'll have to make a few replacements:
Engine transmission fluid
Accessory drive belts (if not yet replaced)
Timing belt
Oil pump drive belt (4-wheel drive vehicles only)
Don't forget to have your 10,000-mile service and change your engine coolant at this point as well.
Note on Special Operating Conditions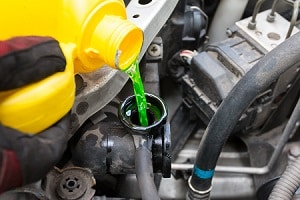 Keep in mind that the Ford EcoSport maintenance schedule presented above pertains to vehicles operated under normal conditions. If you regularly experience special operating conditions, you may have different service needs.
Special operating conditions include:
Regular towing
Extensive idling or low-speed driving
Dusty or sandy conditions
Drivers who experience these conditions should consult their owner's manual or contact their local Ford dealership for their specific maintenance requirements.
Ford EcoSport Maintenance at Our Service Center
Next time you're driving through the Stroudsburg, Lehigh Valley, Easton, or Nazareth areas, take a peek at your odometer. 
If you're nearing any of the mile-markers we mentioned in our Ford EcoSport maintenance schedule, stop by our East Stroudsburg area dealership for service.
Schedule your routine service at Ray Price Stroud Ford today!