When driving around the Stroudsburg, East Stroudsburg, Easton, Nazareth and Lehigh Valley areas, you deserve to be comfortable. Having a stylish crossover SUV is nice, but how is the inside? You spend most of your time looking at the interior of your car, so it's important to have one that's comfortable and functional.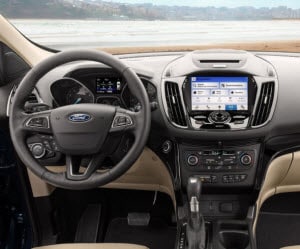 We at Ray Price Stroud Ford understand that the interior can mean a lot to you. It means a lot to us too. 
That's why we have constructed this handy review for the Ford Escape interior, so you can learn about the exciting features and discover if they hold up to your standards.