The 2018 Ford Fusion and the 2018 Nissan Altima are stylish, sporty sedans designed with the space to accommodate families, but which one has more to offer you?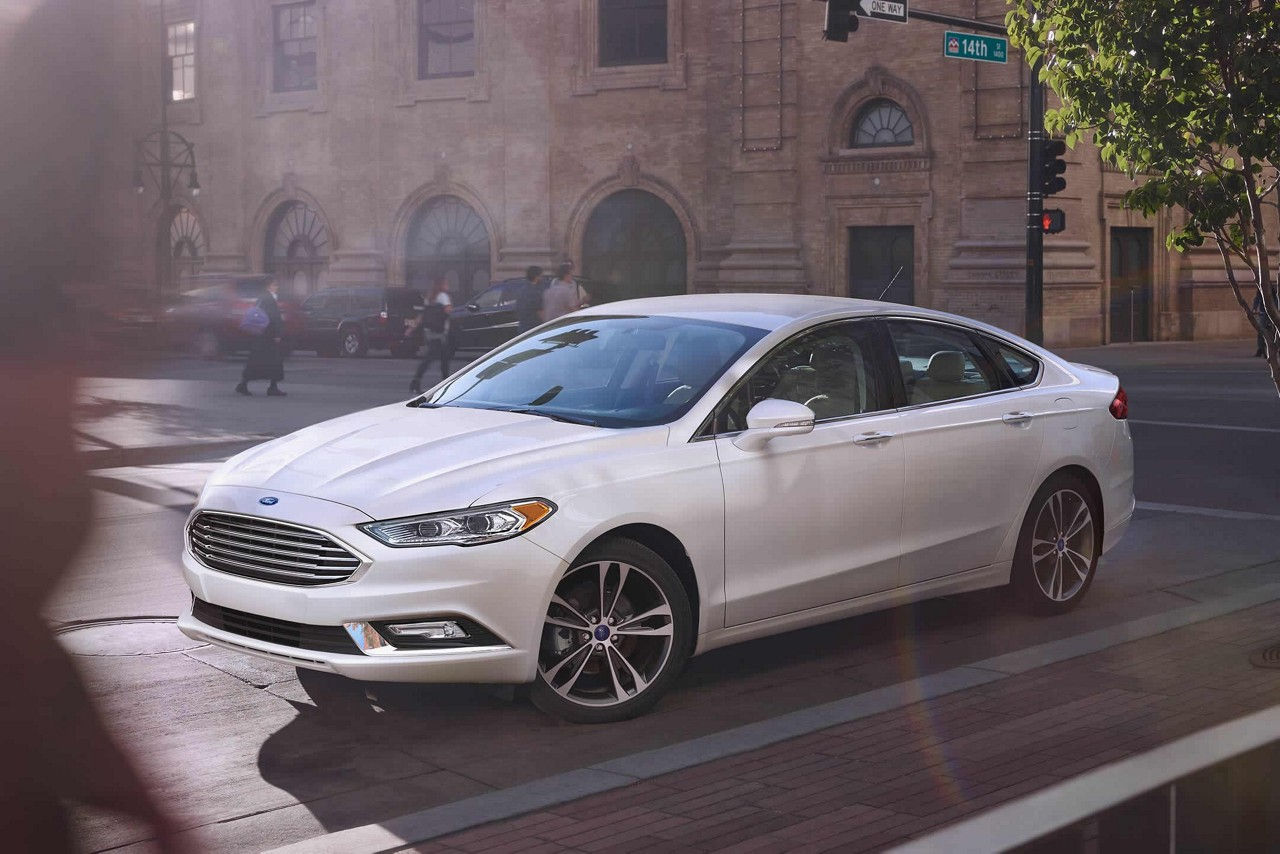 Drivers in Stroudsburg, East Stroudsburg, Easton, Nazareth and Lehigh Valley can find out the perks of each of these sedans with our side-by-side comparison.
Sedan Performance Comparison: 2018 Fusion vs. 2018 Altima
Ford Fusion Performance Options
The 2018 Fusion has four engine options available. The base engine is a 175-horsepower 2.5-liter four-cylinder, and the next option is a 181-horsepower 1.5-liter turbo-four. The two performance options are a 245-horsepower turbo-four and a 325-horsepower 2.7-liter twin-turbo V6. All engines shuttle power through a six-speed automatic to all-wheel drive without paddle shifters.
The Fusion's ride is generally comfortable and composed, though there's a difference between the engine types. The performance models are flat cornering and firm and offer incredible acceleration and tight steering for a sport experience. The comfort-minded models put the focus on smoothness, though they still maneuver well.
Nissan Altima Performance Options
The new Nissan Altima is equipped with a 179-horsepower 2.5-liter four-cylinder or a 270-horsepower 3.5-liter V6 engine. Both are exclusively paired with a continuously variable transmission that extracts a bit more from the four-cylinder, but drones at mid-range engine speeds with the V6.
Unfortunately, the Altima's V6 can't compete with the well-designed turbo-fours on the market. It lacks the drama and excitement, which is exacerbated by its sloppy steering and soft ride.
Ford Fusion vs Nissan Altima: Interior & Exterior Style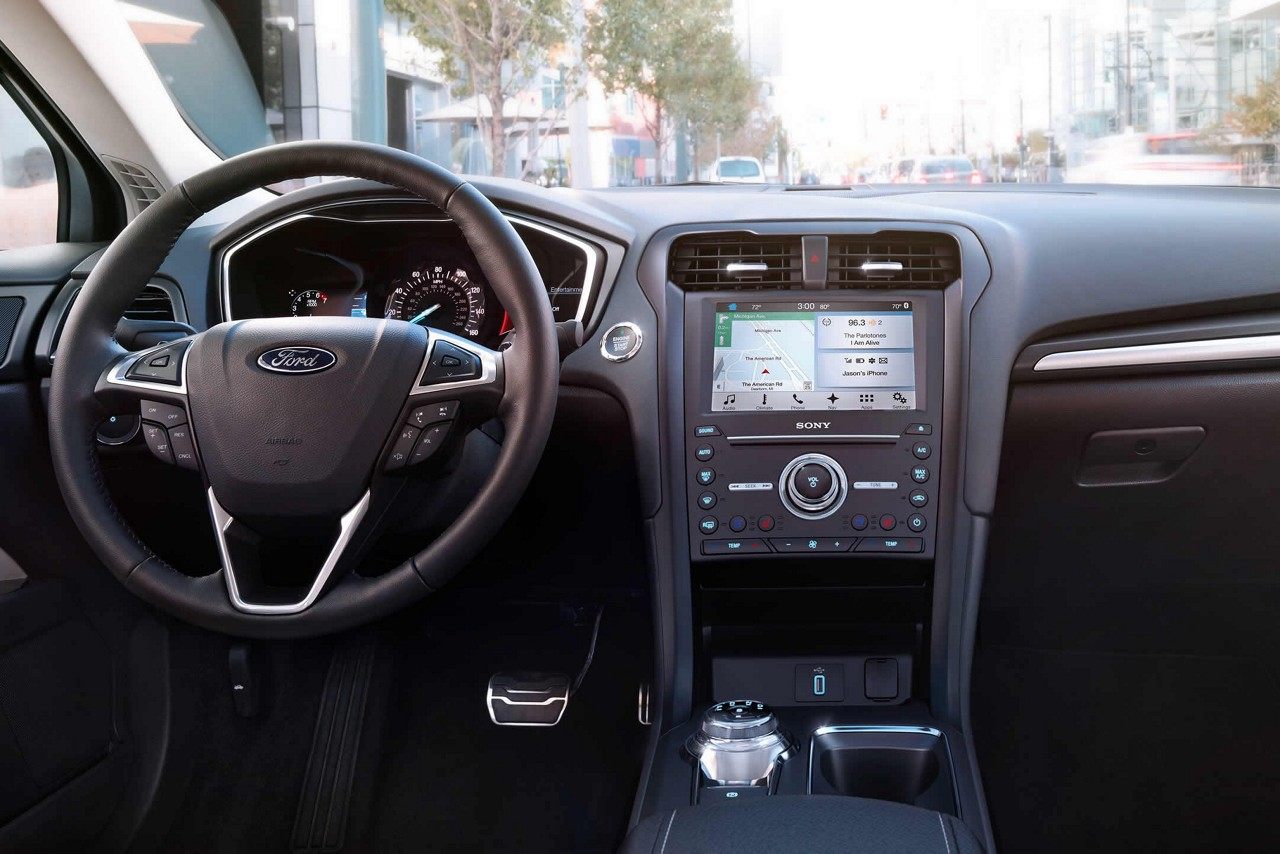 The 2018 Ford sedan has the silhouette of a luxury car. Its beautiful proportions are classic yet modern, and its redesigned grille, headlights, and tail lights have a look that conjures images of high-priced European luxury. This design carries over to the interior as well, which is filled with lush materials and simple, elegant touches to enhance the space.
The 2018 Altima is strictly conventional. There's nothing interesting or striking about its design, aside from good proportions, and it leans more toward a traditional aesthetic. There's nothing adventurous or decadent about its interior either, which is merely adequate.
2018 Ford Fusion vs. 2018 Nissan Altima: Features
The 2018 Ford Fusion is an incredible value with its long list of features. All models include power accessories, high-quality cloth upholstery, air conditioning, cruise control, a rearview camera, a USB port, keyless ignition, steering-wheel-mounted controls, Bluetooth connectivity and a 4.2-inch touchscreen, four-speaker audio system as standard equipment. Ford's SYNC 3 infotainment system, heated seats, leather upholstery, remote start, navigation, advanced safety features, and many other features are available for higher trim levels.
The 2018 Nissan Altima comes standard with power accessories, steering-wheel-mounted controls, keyless entry, a rearview camera, and Bluetooth connectivity. Those in search of better technology or advanced safety features will have to move up to a pricier model.
Test Drive the 2018 Ford Fusion at Ray Price Stroud Ford
Both sedans have a lot to offer, but the performance, handling, style, and valuable features for the 2018 Ford Fusion make it a better choice than the 2018 Nissan Altima.
Drivers in Stroudsburg, East Stroudsburg, Easton, Nazareth and Lehigh Valley can learn more about what the 2018 Fusion has to offer by visiting Ray Price Stroud Ford to schedule a test drive. Contact us today!