When it comes to trucks, the Ford Ranger has been making waves around East Stroudsburg, Stroudsburg, Lehigh Valley, Nazareth, and Easton thanks to immense capability. We'll be taking a closer look at this capability in the coming sections of our 2019 Ford Ranger towing capacity and performance review.

Check out our complete 2019 Ford Ranger review!
The Ford Ranger displays a host of admirable qualities, and Ray Price Stroud Ford lays these qualities out for you in an organized fashion, so you can easily understand what this truck brings to the table. So, keep reading and if you have questions, contact our staff!
Ford Ranger Towing Capacity & Payload
The Ford Ranger is known for capability in a compact package, and this truck delivers on both towing and payload.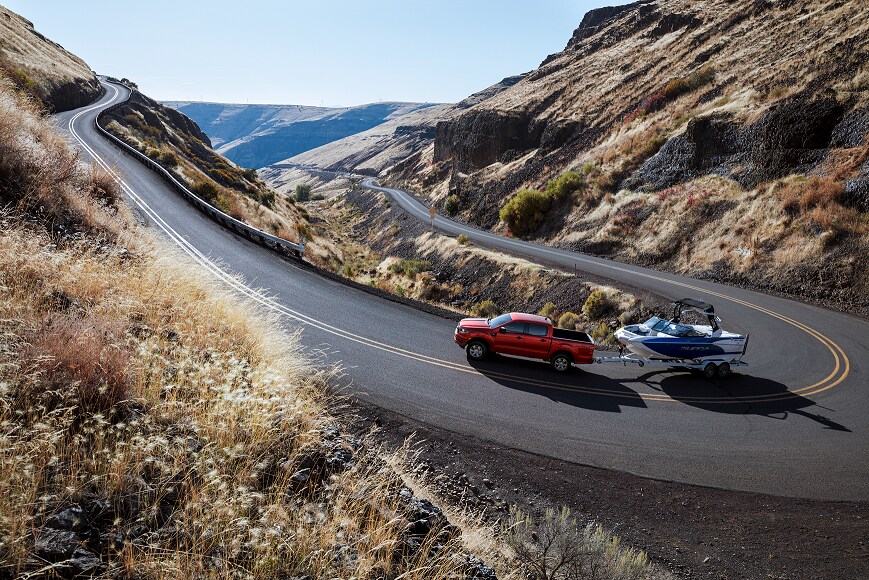 If we start with the maximum conventional towing, we find this model tops out at 7,500 pounds-a hefty figure that makes it easy for families to bring trailers up to their favorite campground spot.

In addition to this, the towing capacity measures a hefty 1,860 pounds, giving you plenty of options on how to divvy up cargo. What makes these figures even more impressive is the relatively meager curb weight of this muscular truck, which measures just 4,145 pounds.
Performance Specifications
You'll quickly find the 2019 Ford Ranger moves with ease thanks to a thumping engine and array of performance-boosting features.
This engine is a 2.3L 4-cylinder that can capably generate 270 horsepower and 310 lb-ft of torque. Fuel economy is another strength, as this truck touts an EPA-estimated 21 city/26 highway MPG.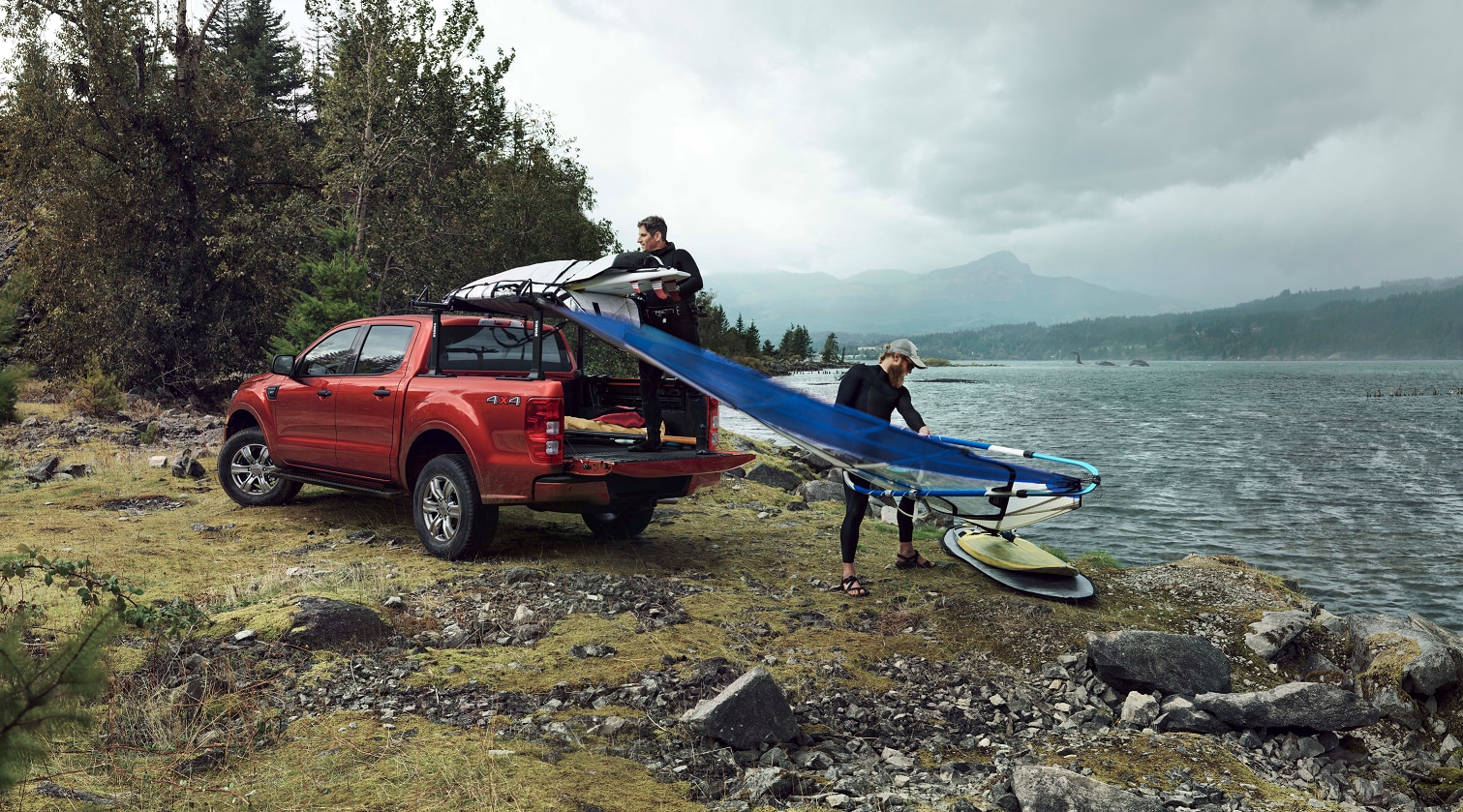 A large reason these efficiency figures are so high is because the Ford Ranger features standard Auto Start/Stop Technology. This setup means your engine will shut off when you're not in motion, such as at a stop light. It does this as you press and hold the brake pedal. Once you begin to release the pedal, the motor jumps to life and you can begin cruising freely again.
As for the transmission, an electronic 10-speed automatic transmission comes standard.
Chassis Specifications
The framework of the Ford Ranger is finely tuned to support travels that lead off-road or through rugged, unpaved work sites.

The front suspension is headlined by an independent short long arm and tubular stabilizer bar. As for the rear, Hotchkiss-type non-independent live, leaf springs and outboard shock absorbers provide esteemed comfort.
Both the front and rear shocks are gas-pressurized, and the brakes sport AdvanceTrac electronic stability control, so you can maintain a firm grip on the pavement and the unpaved as well.
Take the 2019 Ford Ranger Out for a Spin
The 2019 Ford Ranger sports immense towing capacity among many other impressive capabilities. If you want to see all this strength in action around East Stroudsburg, Stroudsburg, Lehigh Valley, Nazareth, or Easton, then get in touch with the Ray Price Stroud Ford staff to schedule a test drive!