Almost everyone who has ever bought a car has heard the line: change your oil every 3,000 miles or 3 months, whichever comes first. Did you know, however, that this process and "common wisdom" is actually outdated knowledge that's still fostered just to make money for quick-change oil places?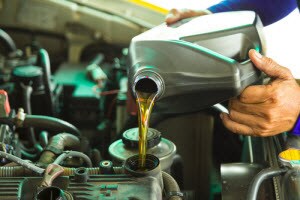 The truth is if your car is a newer vehicle you can probably go for a lot longer than that before changing your oil, and your manufacturer's recommendations will likely state much longer. Keeping your oil changed, however, is essential to your vehicle's long-term health. Let's explore some information about how often to change oil in different kinds of cars, and where to go to get the best service for your needs.
Why Oil Changes Matter
It's important to understand why you need to get your oil changed in your vehicle on a regular basis. As your oil cycles through the engine it picks up dirt, grime and contaminants, which makes it less efficient. In addition, additives designed to extend the life of your oil boil out from repeated heat cycling, and the contaminants can eat away at your engine. As the contaminated substance combines with water, it forms thick and sticky sludge that works against the oil.
The longer the is process goes on, the more problems the oil will have. Eventually, not only does your oil fail to protect the engine, it can actively damage it. This is why missing an oil change can actually void your warranty; because you're harming your car through failure to get it refreshed.
How Often to Change Oil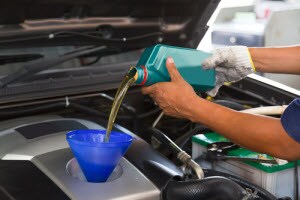 Once upon a time, the idea that you should change oil every 3 months or every 3,000 miles was legitimate. That was before engines had the efficiency and design of modern vehicles. Modern vehicles and oil blends are designed specifically to extend the life of the engine and the intervals between regular maintenance. Seals are better, oil blends both natural and synthetic are more efficient and last longer, and engines process oil better.
While every vehicle is different, modern engines can go anywhere from 5,000 miles to 7,500 miles between oil changes. The new interval is 6 months instead of 3, as well. It's important, however, to check your manufacturer's recommended interval of routine maintenance. You need to make sure you get the vehicle in every so often to keep it working properly, and to keep up with the requirements of your warranty.
Extreme vs. Normal Wear
If your car is driven in extreme circumstances - a lot of high heat driving, lots of stop-and-go traffic driving or the like - you'll need to get your oil changed more often. Likewise, if you drive the car very easy under optimal conditions you may be able to stretch the duration out a bit more. Your owner's manual will have different maintenance schedules for different driving conditions.
Ray Price Stroud Ford
If you're not sure about how often to get the oil changed and have routine maintenance done on your Stroudsburg, East Stroudsburg, Easton, Nazareth and Lehigh Valley Ford vehicle, Ray Price Stroud Ford can help. Call our service department today and schedule an oil change today!