Every now and then, fine dining can be fun. You get all gussied up, place the napkin in your lap, and use some choice phrases like, "The [insert delicacy here] is absolutely divine!" Fun, isn't it? But, on the flipside, sometimes all you want is an ice-cold beer and a greasy spoon.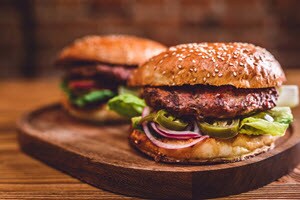 Embrace your inelegance and delight your taste buds with an out-of-this world burger at any of these three restaurants. Trust us, no airs required!
The Beer House Cafe
Considered one of the best kept secrets in the Poconos, The Beer House Cafe blends the craft beer garden and the bohemian coffee house.
At this cozy, rustic retreat, you'll find traditional foods from all over the world, with a patently American twist. Not only that, but you'll have 300 different beers to pair them with, as well as a wide selection of gourmet coffees.
Between the buns: The 9-ounce patty on The Grilled Beer Mac & Cheeseburger is topped with grilled mozzarella, beer mac & cheese, and sriracha aioli.
Flood's
Flood's is another wellspring of top-notch brews, featuring 25 rotating beers and 100 great bottles. Whether you're in the mood for a tried-and-true domestic or a more exotic import, you'll have plenty of choices.
Open seven days a week, Flood's offers a new special every day. And, no matter when you show up, there's a pretty good chance you'll get to see some live music, too.
Between the buns: The Stroudsburger is a local classic featuring fried onions, sweet peppers, and melty swiss cheese.
The Hideout
Newly renovated, The Hideout has some of the very best locally sourced food in the Poconos. With imported beers and wines from all the world, you should have no problem finding the perfect complement to your entrée.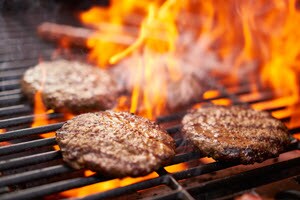 There's always plenty of entertainment at The Hideout, too. Musicians can stop in for a Thursday night jam session or Friday night karaoke.
Between the buns: The best thing about the mouthwatering Cheeseburger Deluxe is that you get to customize it with all your favorite toppings.
Extra Napkins, Please?
In case you haven't figured it out already: Dinner is no good unless it's dripping down your chin. These burgers might get a little messy, but who cares? That's what makes them so good!
Next time you're hungry, check out one of these excellent restaurants. And don't forget to like them on Facebook afterwards!