Purchasing a used car is a significant investment. For drivers in Stroudsburg, East Stroudsburg, Easton, Nazareth, and Lehigh Valley, a used vehicle may be just what you're searching for. The experienced team at Ray Price Stroud Ford offers a diverse inventory of used sedans, trucks, and SUVs.
If you're in the market for a pre-owned car, there may be a few questions you have before advancing through the buying process. These are the important questions you should ask before financing a used car.
Which Term and Interest Rate Should I Choose?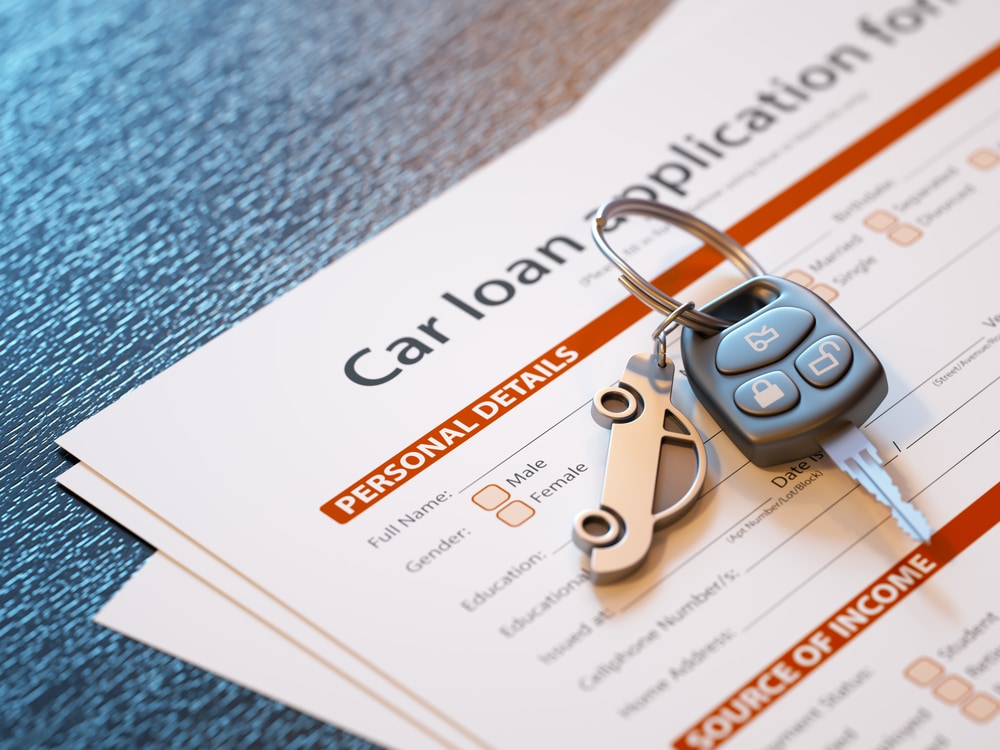 One of the most important decisions you'll make when deciding on the loan for your used car is which term and interest rate you should choose. The first thing you should note is that your term and interest rate are intertwined. That's because the longer the term of your loan, the more you're going to pay in interest over time.
It's also important to consider that the shorter your loan term is, the higher your monthly payments will be. If you want to reduce your interest payments while still enjoying a low monthly payment, you'll need to experiment with finding the right loan term for you.
While many drivers go with long loan terms of five or six years to get lower monthly payments, this may not always be the right choice. To keep your total interest low, it's a good idea to finance for three to four years.
Should I Choose a Fixed or Variable Interest Loan?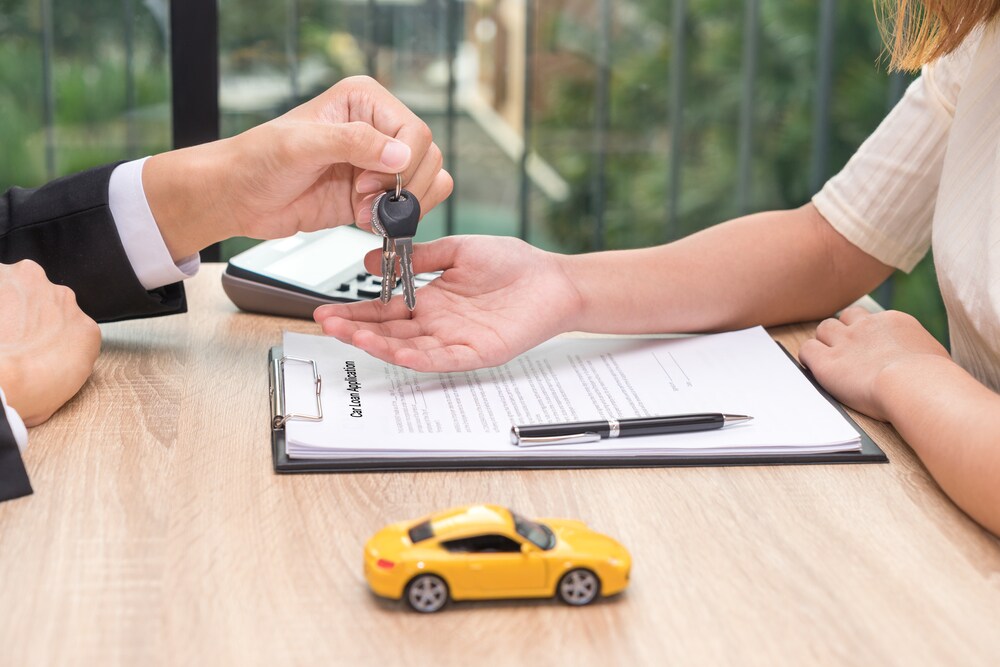 Typically, when you're looking at loans on a used car, the offers you see will be for fixed rate loans. These are loans where the interest rate for the loan stays the same over the course of the entire loan. This interest rate is typically based on your credit score and it's often a competitive offer against various other lenders.
In some cases, drivers may encounter lenders offering variable rate loans for auto loans. These loans are unique in that their interest rate can raise or lower over time as the market fluctuates. While these loans can be great if you have an idea where the market is headed, but it's ultimately an unpredictable option.
For many drivers, a fixed rate loan is going to be the right offer for them. Fixed rate loans allow for more stability so you can budget around the interest rate. Variable rate loans can be a good option, but you should be financially prepared in the event that your interest rate goes up.
Can I Pay Off the Loan Early?
If you want to tackle your loan head on, a good idea may be to contribute extra money to your loan and pay it off early. Before you decide on a loan, though, you should consider if it comes with any penalties for early loan repayment.
Look around for loans that allow you to pay the loan off early without penalties. Making sure you take care of your loan as soon as possible can be a great way to reduce your overall interest payment.
Can I See the Vehicle History Report?
You'll rest easier knowing the car you're interested in has been properly taken care of. Maintenance should have been performed at regularly scheduled intervals, whether an oil change, brake repairs, alignments, or tire changes.
Ask to see the car's vehicle history report from a provider like CARFAX® or AutoCheck® before moving forward. Many dealerships will allow shoppers to see a corresponding report, directly accessible online, for each car in their inventory.
A vehicle history report will include title information, accident history, service records, and odometer readings. Once you have this useful report, you can quickly get up to speed on the car's past and more realistically weigh your options.
What Happens to My Current Car?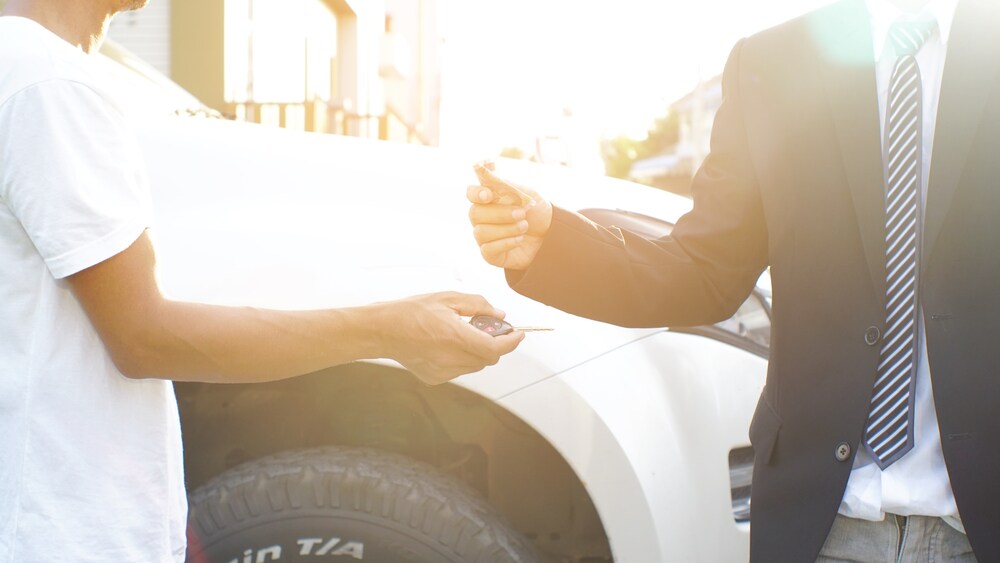 If an upgrade is in order, you might be wondering what you should do with your current car. Ask the dealership if they'll accept it as a trade-in. This can help pay for a new-to-you pre-owned purchase and also saves time from having to sell your car on your own.
The market will determine what your current vehicle is worth but using Kelley Blue Book® as a guide can help you get a ballpark range, so you'll know what to expect out of the offer.
How Much Should I Give as a Down Payment?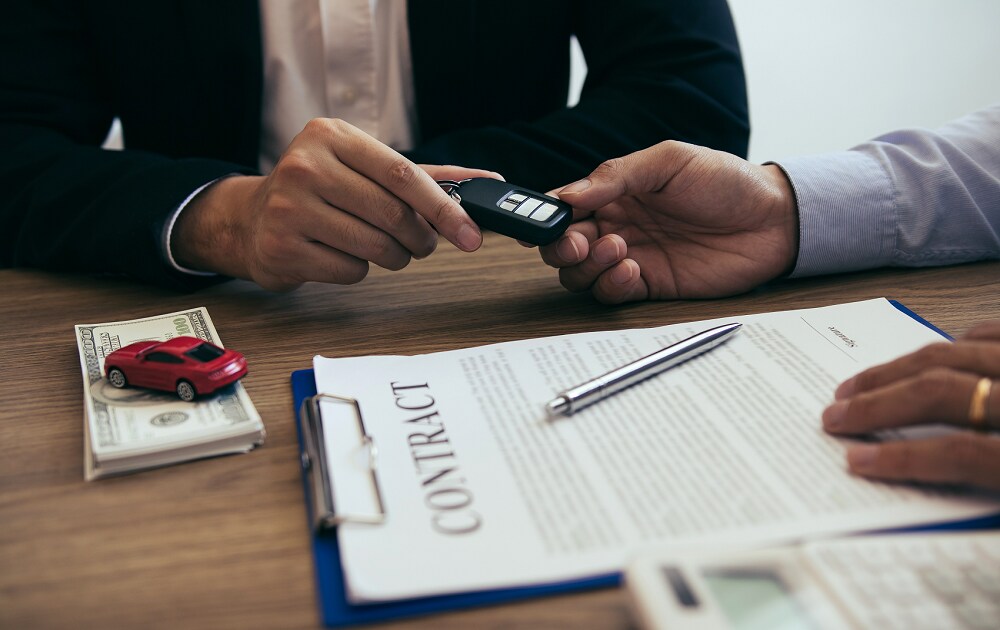 A common question drivers have when financing a used car is how much they should give as a down payment. While there's no clear answer to this question, the fact is that you should make sure you're offering something.
Down payments serve a couple purposes: first, to lower the amount that needs to be borrowed, and second, to show you're financially prepared to pay off the loan. Offering a down payment, even if it's not that much, can also help lower your interest rates a bit.
With that said, a common guideline many drivers follow when it comes to down payments is to consider giving 20% of the value of the car you're buying. This is often a good way to greatly lower the amount that needs to be borrowed while getting you some great offers on your interest rate.
If you're not sure you're able to provide a 20% down payment, remember that your trade-in vehicle contributes toward your down payment.
Finance Your Used Car with Our Dealership Today
The pre-owned and certified pre-owned inventory at Ray Price Stroud Ford includes spacious SUVs, reliable sedans, and durable trucks for drivers in East Stroudsburg, Stroudsburg, Lehigh Valley, Nazareth, and Easton.
Before buying any used vehicle, you should always visit the dealership with questions you have prior to the time of purchasing. We hope this guide has helped you with a few of the questions you should always ask during the used car-financing process.
Luckily, our team can answer them for you. We look forward to seeing you in our showroom and can't wait to see you behind the wheel of your next car!