It's time for Ford fans across the Stroudsburg, East Stroudsburg, Easton, Nazareth and Lehigh Valley regions,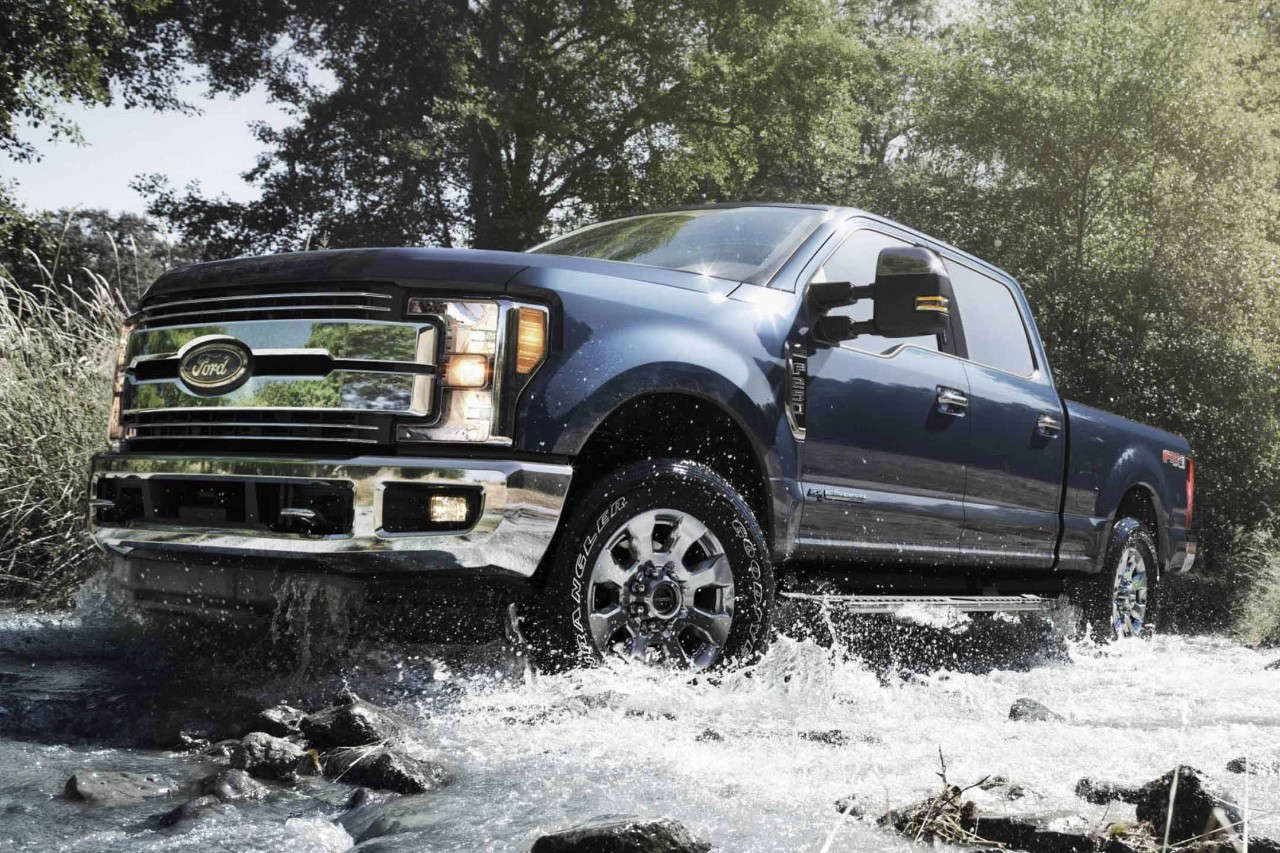 to get really excited. That's because this year sees a complete redesign of the popular Ford F-250 Super Duty pickup truck. Anyone who knows pickups knows that the F-series is the leading selling line of pickups in the nation and has been for over a decade.
Well, Ford is at it again with a new truck that just puts competitors to shame. Not only is the new Super Duty a solid workaday truck, it redefines the whole sector in just about every way. That's why you should consider the 2018 Ford F-250 Super Duty for all of your full-sized pickup truck workhorse needs, whether for off-roading, hauling your gear, or any other daily purpose.
2018 Ford F-250 Super Duty
The 2018 F-250 is getting a complete, top-to-bottom redesign. There's not an inch of it that hasn't been reworked, and it stands not just to be the class leader in full-sized pickups, but to redefine and lift the bar for the entire segment. Competitors have some serious catching up to do. From a sturdier frame and astonishing engines, to tons of space in the comfortable cabin, and the full range of technology features available, there's nothing this pickup can't do.
Sturdier Ford Truck Frame
It all starts with the beefier frame and platform upon which the F-250 is built. It's got frame rails that are quite a bit larger, and 95% high-tensile steel crossmembers. As this adds weight, the body panels are now comprised of aluminum to make up the difference while adding a degree of toughness and damage resistance. In the end, despite the heavier frame, the truck overall weighs hundreds of pounds less than older models, while still being Ford Tough.
New Ford Media & Technology
Of course, it wouldn't be a redesign without upgraded technology and again, Ford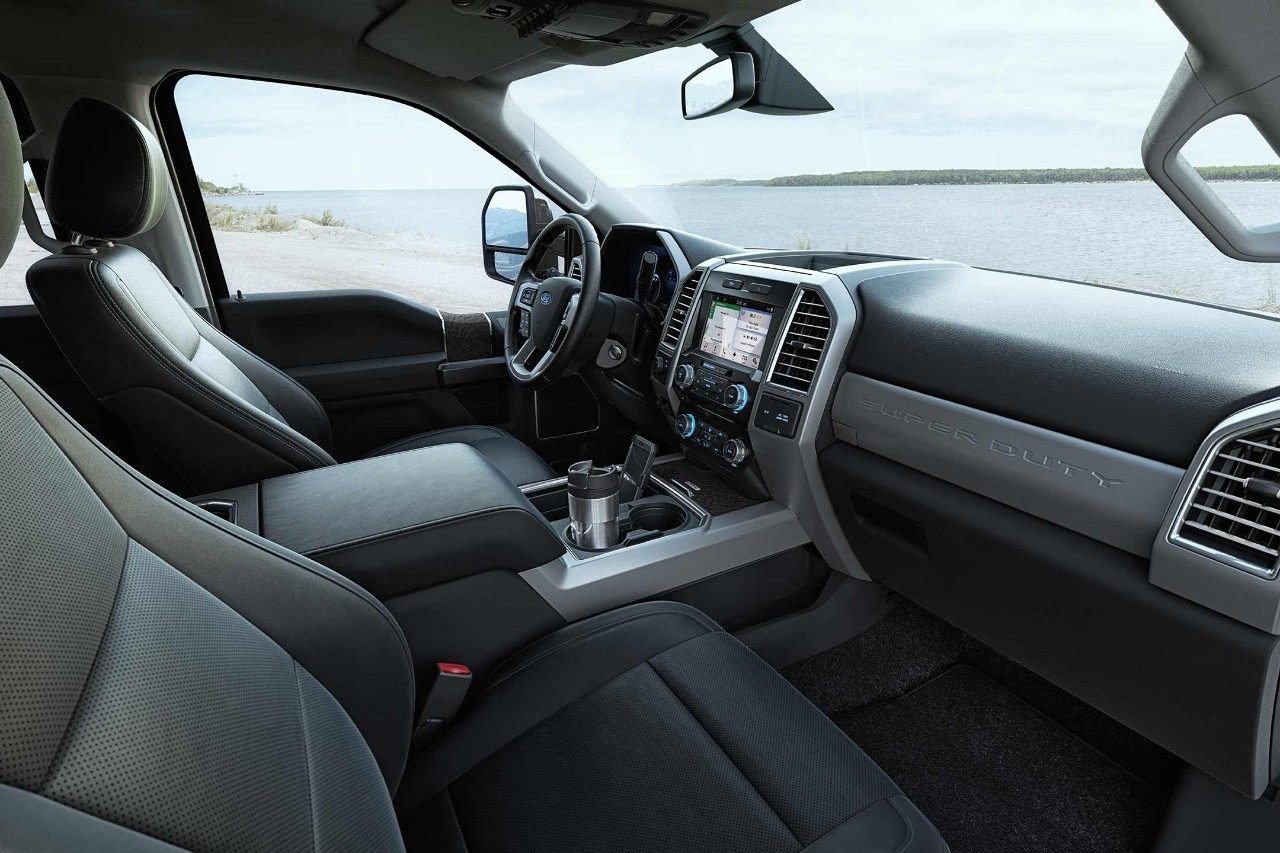 raises the bar. It starts with exterior tech like bright white LED headlights. Under the hood you get safety features like adaptive cruise control, emergency crash warning, and a 360-degree surround-view camera.
Let's not forget this is a pickup truck, however; to that end Ford hits you up with a host of new towing technology features, including better blind-spot monitoring extending all the way to the rear of the trailer, dual rearview cameras, a tire pressure monitoring system, and a customizable backup camera which you can mount right on your trailer.
On the convenience and infotainment front, you still get the availability of Ford's Sync3 voice-command infotainment interface with USB ports, premium 10-speaker Sony audio, Bluetooth, satellite radio, power heated seats, power pedals, auto-dimming mirrors, power-folding outside mirrors, integrated spotlights, parking sensors, vehicle alarm, power running boards, remote tailgate, and a broad range of other standard and optional add-on features.
Check out the F-250 at Ray Price Stroud Ford
Whether you're looking to get around in the snowy Lehigh Valley and Easton winters, you need a work truck for your next Nazareth job, or you just want to tool around Stroudsburg and East Stroudsburg looking great, the 2018 Ford F-250 Super Duty is the truck for you. Just stop into Ray Price Stroud Ford and ask about test driving one out today!