At Ray Price Stroud Ford, we like to keep drivers near East Stroudsburg, Stroudsburg, and Lehigh Valley in the know about your automotive financing options. So, if you're just starting out on the car-buying journey, you may be wondering, "Who is eligible to apply for an auto loan?"
Luckily, our team is here with this comprehensive guide to answer that question and help you get an equitable loan on the vehicle of your dreams. From the moment you walk into our showroom to your drive home along the roads of Nazareth and Easton, we'll cover everything you need to know about your auto loan eligibility!
Estimating Your Auto Loan Eligibility
Well, the good news is that anyone is eligible to apply for an auto loan. However, there are a few things that can boost your chances of getting approved for the option that's best for your preferences or budget. Let's take a look:
Credit Score: Put simply, your credit score provides lenders and banks with a summary of your financial responsibility. Regardless what your credit score may be, you'll be eligible to apply for an auto loan. The only difference you may experience is that your interest rate could be higher or lower, depending on your credit history. Fortunately, those details can be worked out with the financial consultants at your dealership.
Proof of Income: Another important factor that will allow you to apply for an auto loan is to provide your dealership or financial institution with proof of income. Typically, you can bring along your most recent pay stub or a bank statement to verify your income. That way, the team at your dealership can quickly check your income and get you on your way to auto loan approval!
Down Payment: For the most part, the amount of money you put down on your new, used, or certified pre-owned vehicle will help reduce your monthly payments and lower your interest rate. So, if you want to increase your eligibility to apply for an auto loan, then save up some cash, so you can put a large chunk of the car's worth down during your financing consultation.
Benefits of Auto Loans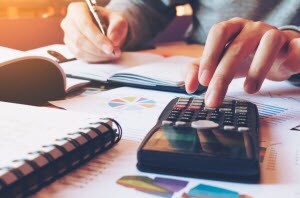 Now that you know that anyone is eligible to apply for an auto loan, it's time to learn more about the other benefits of this financing option.
For example, once you've paid off the loan on your car, the title is transferred to your name and you own it outright. That means that all you'll be responsible for are the costs of fuel, service, and insurance once you've paid back your loan.
On top of that, opting for an auto loan allows you to refinance at any time. So, if you notice that interest rates have dropped or if your financial situation has changed, you can visit your dealership and rework the details of your loan to fit your needs.
All in all, this option gives you some wiggle room in how much you're paying each month for your automobile.
Apply for Your Auto Loan Today!
At Ray Price Stroud Ford, we take pride in our willingness to work with drivers across East Stroudsburg, Stroudsburg, and Lehigh Valley in getting you the auto loan you deserve. So, no matter what type of credit history you may have, look to our team of dedicated specialists for assistance.
To get started on applying for your auto loan near Nazareth and Easton, feel free to stop by our showroom, give us a call, or fill out your pre-approval application today!