If you're looking for something exciting to do this coming weekend, why not experience something new? Among all the fun businesses in the East Stroudsburg area is a craze that's been rapidly growing in the past few years: the escape room.
This unique experience can be a nail-biting brain teaser for large groups of friends or just an adventurous duo. At Ray Price Stroud Ford, we know of three great ones right in the area that can't be missed.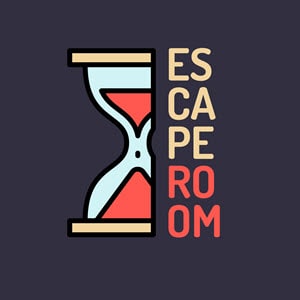 Escape Poconos | Bartonsville PA
As the only real life escape game in the Pocono Mountains, Escape Poconos has a big need to fill. Luckily, it offers some of the best rooms around.
Poconos Room: Imagine you're out hiking. The sun begins to set, and you need to make camp for the night. Fortunately, there's an abandoned cabin up ahead. The only problem is, once you get in, you can't get out.
Million Dollar Heist: You and your group are attempting to rob a bank, but one of you accidentally trips the alarm. Can you get your cash and escape before the cops arrive?
The Lock Up: The robbery failed, and you're doing hard time. Now it's time to make a daring escape and destroy all the evidence.
Connect with Escape Poconos on Facebook or Twitter for more information.
Human vs Room | Bethlehem PA
At Human vs Room, the parameters of every room are the same: you're given 60 minutes and a handful of puzzles. Can you solve them in time?
Doomsday Bob: In this room, six to 10 players will have one hour to save the world from total annihilation.
Time-Traveling Jen: This time, four to eight players will travel back in time to the 1970s. Will they figure out how to make it back?
The Witch's Lair: There's a witch's lair hidden in the Bethlehem underbelly, and two to four players have just gotten stuck.
The Race Room: Two teams. Two identical rooms. Who's faster?
View photos from Human vs Room on their Facebook or Twitter pages.
Klues Escape Room | Stroudsburg PA
Right here in Stroudsburg, you can find the exciting Klues Escape Room, containing four different hour-long rooms.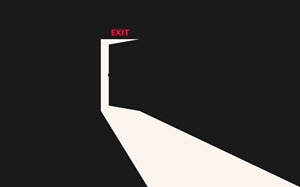 The Curse of the Pharaoh: While exploring the Pharaoh's tomb, you've been trapped by an ancient curse. And your life may depend on lifting it.
The Mad Hatter: Unintentionally, you've fallen down the rabbit hole. Can you find your way out?
The Moonshiner: This time, you're transported back to the Prohibition era. Your uncle has been busted, and he's calling on you to break him out of prison.
The Mad Scientist: Strapped for cash, you sign up for a shady medical study. Once the experiment goes wrong, it's up to you to escape.
Learn more about Klues on Facebook or Twitter.
Are You Clever Enough to Escape?
If you're looking to test your intellect and get your heart pumping at the same time, then an escape room is a great choice. After connecting with these three rooms on Facebook, why not get a group together and plan a night out? We assure you, it's one you'll be talking about for a long time!