As a fun, trendy, and durable vehicle, the Ford EcoSport was on the top of the list when you searched high and low for the ideal car. Now that you have it and have fallen in love with how it drives on the roads of East Stroudsburg, Stroudsburg, and Lehigh Valley, you'll want to keep it in the best condition possible. The first step in doing this is learning what the lights on your dashboard mean.
Instead of searching for that hiding owner's manual, Ray Price Stroud Ford has made it simpler for you with our Ford EcoSport dashboard light guide. Find out what those mysterious lights are below, and exactly what to do when you see them.
Warning & Indicator Lights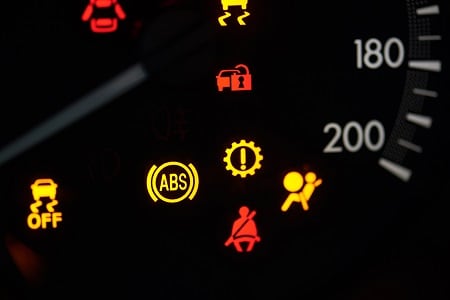 Anti-Lock Brake System Warning - If you see this symbol shine while driving, there could be a possible malfunction with your anti-lock brake system. Although your normal brakes will still work how they should, you should schedule a checkup with your authorized dealer as soon as possible, as this could result in not being able to quickly brake in an emergency.
Brake System Warning - This will light up when the ignition is turned on and if the emergency brake is engaged. If it stays illuminated while driving, check to ensure the emergency brake is not enabled and check to see if your brake fluid is low. If the light is still on, pull over safely to the side of the road and contact your authorized dealer because your brakes may be faulty.
Battery Warning - When this symbol lights up while your engine is running, it could mean there is a malfunction within your battery or electrical system. Switch off all unnecessary electrical equipment and have your vehicle checked for issues right away.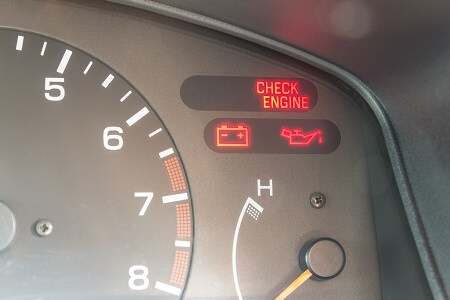 Low Fuel Level Warning - This light will glow when you are low on fuel. Fill your tank as soon as possible to ensure you do not become stranded in a possibly dangerous area, such as an intersection.
Service Engine Soon Light - When this light is on while the engine is running, there could be an issue under the hood or with your emissions control. If this light is flashing, your engine might be misfiring. This can cause exhaust temps to increase, causing damage to your vehicle's components. When this happens, avoid heavy acceleration or deceleration and have your car serviced immediately.
Oil Pressure Warning - This little oil can symbol will illuminate while driving if there is a serious malfunction. As soon as it is safe to do so, pull to the side of the road and turn off your vehicle. Then, schedule an oil change right away.
Clear Your Dashboard Today
We hope that this Ford EcoSport dashboard light guide has been helpful in determining possible issues within your vehicle. To schedule an appointment or have any questions answered about your dash lights, contact Ray Price Stroud Ford today. We proudly serve drivers in East Stroudsburg, Stroudsburg, and Lehigh Valley, as well as the surrounding areas.