Leasing is an ever-popular option. Luckily, the Ford EcoSport lease opportunities near Nazareth, PA, make it easy for you to snag a customized, favorable deal. Ray Price Stroud Ford has worked to compile an assortment of leasing options, so we can satisfy the unique preferences of each driver in the local area. The lease process is one that already benefits motorists by offering versatility and the chance to snag a reliable Ford model, such as the EcoSport.
The coming sections will be diving into the leasing process, our specific deals, and the Ford EcoSport itself!
About the Leasing Process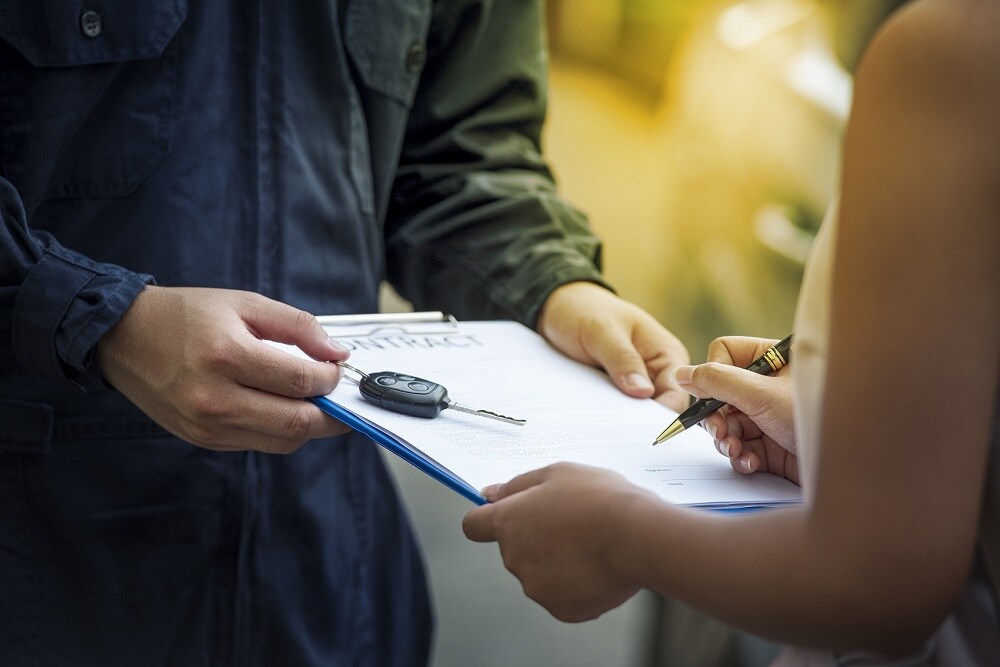 Before considering our lease deals, it's best to get a fuller understanding of the overall leasing process-a process that continues to grow in popularity for all types of drivers.
As opposed to buying a vehicle, leasing allows you to rent the model for a certain period of time, typically in the range of two or three years. During this time, you'll make monthly payments and when the lease ends, you'll return the vehicle and have the chance to lease another model.
A key reason why leasing is a favored choice by many drivers is because it allows them to experience new models every few years, exposing them to the latest advancements in performance, design, infotainment, safety technology, and much more.
Also, options like the Ford EcoSport may be your preferred choice now but needs change over time. For instance, in three years, you may find a smaller sedan is more appropriate for your driving lifestyle. With leasing, you can easily swap between different models as the years pass.
Ford EcoSport Review
A versatile, utilitarian, and modernized SUV, the Ford EcoSport is a choice that is especially attractive to leasers because it provides well-rounded capability.
The performance is often the main draw for interested shoppers since it provides a seamless combination of efficiency and engine power. The interior of the SUV is another major perk for EcoSport drivers. Not only can the rear seats be folded for added configurability, but the front row is also lined with luxurious amenities.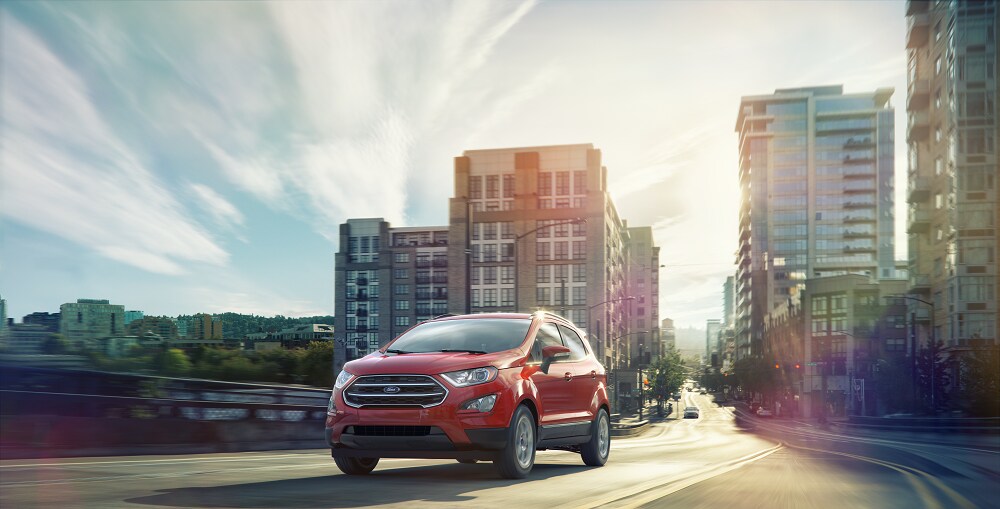 If you're hoping for an intuitive infotainment interface, you'll find that the Ford EcoSport effortlessly connects with your smartphone, making it easy to access applications, music, navigation, and much more.
Lastly, drivers who prioritize safety will be pleased to find the Ford EcoSport comes with many advanced safety features and driver-assistance systems.
Learn about the Ford EcoSport Trim Levels!
About Our Ford EcoSport Lease Deals
Our lease deals have been created with your unique interests in mind. While we offer many impressive benefits, such as a service warranty for all leased models that will help you save on visits to the shop, we also give you the chance to sit and speak with one of our financial consultants to create a plan tailored to your needs.
If you're hoping to speak with a consultant of ours, get a head start by filling out an online pre-approval form.
Test Drive the Ford EcoSport around Nazareth PA
Before you decide to lease the dazzling Ford EcoSport, take the model for a quick whip around Nazareth, PA, to get a feel for its handling. After that, our staff at Ray Price Stroud Ford will happily help you move through the leasing process while pairing you with the right deal!