Your dashboard lights are important indicators and warnings for your vehicle's operations. However, modern cars are completely loaded with technology and convenience options, and it seems like a new warning light comes with every one of them. It can be confusing and complex understanding what any given light means, and they tend to be scattered through your owner's manual.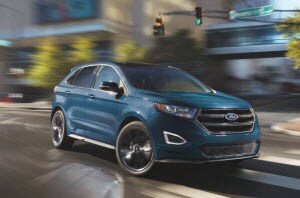 It can be frustrating at best having to search through the manual to discover the meaning of any given light. That's why it can be helpful to keep a checklist handy for quick reference. Explore a general 2017 Ford Edge dashboard light guide and keep it in a handy place so you can check the meaning next time your dash lights up.
Understanding Your Ford Edge Dashboard Lights
The first thing to understand in your 2017 Ford Edge dashboard light guide is that they're color coded. Not every warning light indicates an imminent catastrophic system failure. The first thing you want to do is note the color of the light. If it's red and flashing, that's a sign to pull over and shut off the car immediately. Yellow lights are less serious, but potentially major-schedule service right away. Green or blue lights are an indicator that a system is working as it should and activated.
Service Engine
If you see a picture of an engine on your dashboard, there's an issue in your engine somewhere. If it's on and steady, you've got a less serious issue, and if it's blinking, there's a major problem and the car is unsafe to drive.
ABS Light

The letters "ABS" in a circle and parentheses indicate an issue with your braking system. This doesn't indicate danger unless the word "BRAKE" appears with it.
Brake System
If you notice the word "BRAKE" lit up there's an issue with your main braking system. It could be as simple as the parking brake still engaged, or it could be low brake fluid or another serious problem. If it's not the parking brake, it could be dangerous.
Battery Light

If you see a picture of a battery, there's an issue with your charging system. Turn off all unnecessary electrical equipment like your stereo or AC and have the car checked right away.
Coolant
If you see a thermometer with wavy lines, there's an issue with your internal engine temperature. Shut the vehicle off and let it cool down. Your coolant levels are low or there's a major issue with your temperature sensors.
Oil Pressure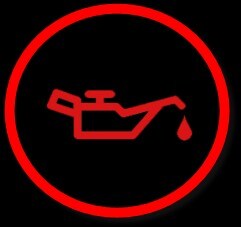 A picture of an oil can indicates that you need to stop right away and get your oil changed and the system inspected. You're either low on oil or there's a major malfunction in your oil system.
Fuel
If you see a picture of a fuel tank, you're running low on gas. This is the least threatening warning light, but it can result in leaving you stranded.
Tire Pressure
An exclamation point in what looks like a horseshoe is an indicator that your tire pressure is low. You should check the air pressure in each of your tires, and if it flashes you should have the system checked.
Schedule Ford Service In Stroudsburg
If you notice any warning lights on your dashboard and you need help diagnosing and repairing the problem in the Stroudsburg, East Stroudsburg, Easton, Nazareth and Lehigh Valley regions, Ray Price Stroud Ford can help. Give us a call about a service appointment today!