When you're getting the most out of your trips throughout the Stroudsburg, East Stroudsburg, Easton, Nazareth and Lehigh Valley areas in your Ford Escape, you'll want to keep up with the recommended maintenance so your vehicle can last out on the road. The best way that you can take care of your vehicle is to follow the Ford Escape maintenance schedule, which details the many services that your car will need throughout the years.
At Ray Price Stroud Ford, we're here to help you by providing you with the details of your Ford Escape maintenance schedule so you can stay on top of service and your vehicle's well-being.
Following Your Ford Automotive Maintenance Schedule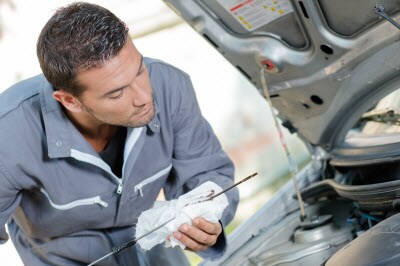 Following your Ford's maintenance schedule is pretty simple. You just need to keep track of the miles on your odometer. Your Ford Escape maintenance schedule services are listed along with the mileage that Ford recommends you have those services performed. Most of these services get repeated, so you'll be able to keep track of them throughout your ownership.
Ford Escape Scheduled Maintenance
10,000 Miles. During your visit, you'll have one of the most common and important services: the oil change and filter replacement. Along with this repeated service, you'll also need to have your tires rotated and you'll need an inspection of your: cooling system, exhaust system, braking system, ball joints, suspension joints, and drive shafts. Plus, you'll need to have your non-sealed steering linkage lubricated.
20,000 Miles. Along with all the services listed above, you'll need to have your cabin air filter replaced during this visit.
30,000 Miles. Much like the 20,000-mile service interval, you'll have to repeat the 10,000-mile inspections and services. However, this visit adds an engine air filter replacement to the list. For the next few mileage intervals, you'll be having a lot of these services performed.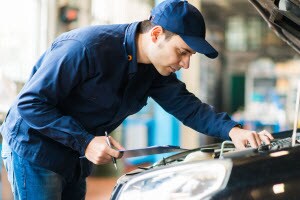 100,000 Miles. This service interval is an important one because it adds some more significant services that will help your vehicle continue with its strong performance. When you visit, you'll have a few of the routine services and inspections, but a few new ones, such as having your platinum spark plugs replaced, changing your orange coolant, and having your accessory drive belt(s) inspected (this component should now be inspected every 10,000 miles).
150,000 Miles. If you've kept great care of your Ford Escape, you'll reach your 150,000-mile service interval. At this visit, you'll need to have your automatic transmission fluid and orange coolant changed and your timing belt and accessory drive belts replaced.
Servicing Your Ford Escape
Now that you're familiar with the service and maintenance that your Ford Escape needs over the years, you're ready to keep your vehicle in great shape and lasting for a long time. When you see that you're approaching a mileage that indicates a service interval, and you're looking for the right place to help provide these services, you can always contact us at Ray Price Stroud Ford. Our technicians are here to help you with maintenance, so you can get the most out of your Ford Escape.
At Ray Price Stroud Ford, we're happy to help drivers in Stroudsburg, East Stroudsburg, Easton, Nazareth and Lehigh Valley with their automotive maintenance. Schedule your next service interval with us!