The 2020 Ford Escape Towing Capacity is dependent upon which trim level you have.
Ford Escape Towing Capacity

Engine:

Horsepower

Trim Level

Towing Capacity

2.5-liter 4-cylinder

165 HP

SE Sport Hybrid

1,500-lbs

1.5-liter 4-cylinder

181 HP

Base S

2,000-lbs

2.0-liter 4-cylinder

250 HP

Titanium

3,500-lbs
Crossover SUVs are known for their versatility. 
They can provide the storage space you need without the bulkiness of a full-size SUV. 
Whether you have a family or just like to adventure, crossovers can be a great choice. 
People often forget, though, that crossover SUVs can still tow quite a bit.
Towing can be essential if you need to move or haul extra cargo somewhere, and the Ford Escape can fulfill the need easily. Take note that different Ford Escape trim levels offer different towing capacities.
To help you get the towing specifications straight, our Ray Price Stroud Ford team put together this handy review that covers how much a Ford Escape can tow around Stroudsburg, East Stroudsburg, Easton, Nazareth, and Lehigh Valley.
---
Different Engines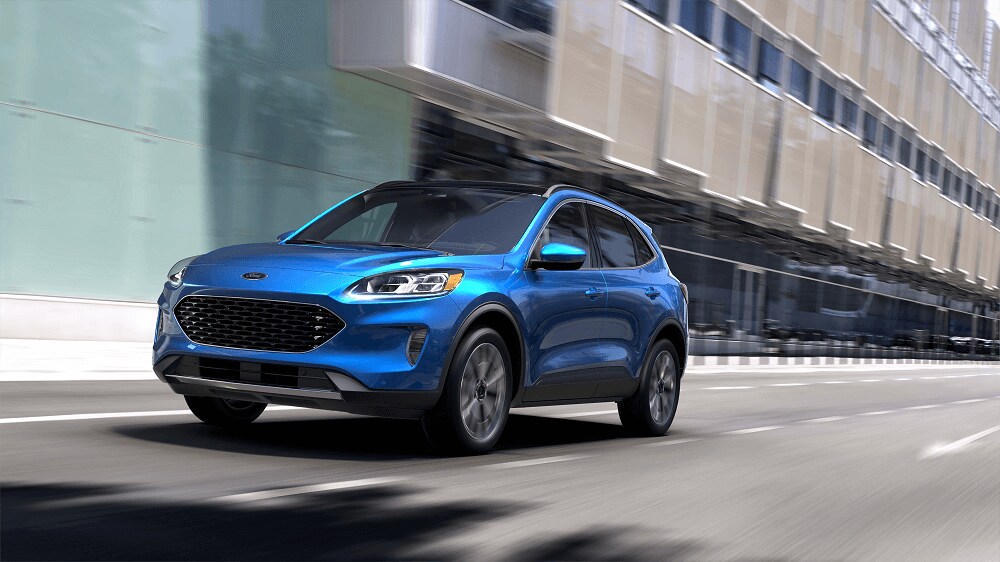 The Escape towing capacity depends on which engine you have, and there are three distinct versions. 
First is the 1.5-liter 4-cylinder engine with 181 horsepower. 
This engine is present on the base S model. If you move up to the first hybrid trim, the SE Sport Hybrid, you'll receive a 2.5L hybrid engine that generates 168 horsepower
Finally, the Titanium trim features a 2.0-liter 4-cylinder engine that generates 250 horsepower.
Understanding each engine output and its corresponding trim helps you land the Ford Escape variant that's right for your lifestyle!
---
Ford Escape Towing Assistance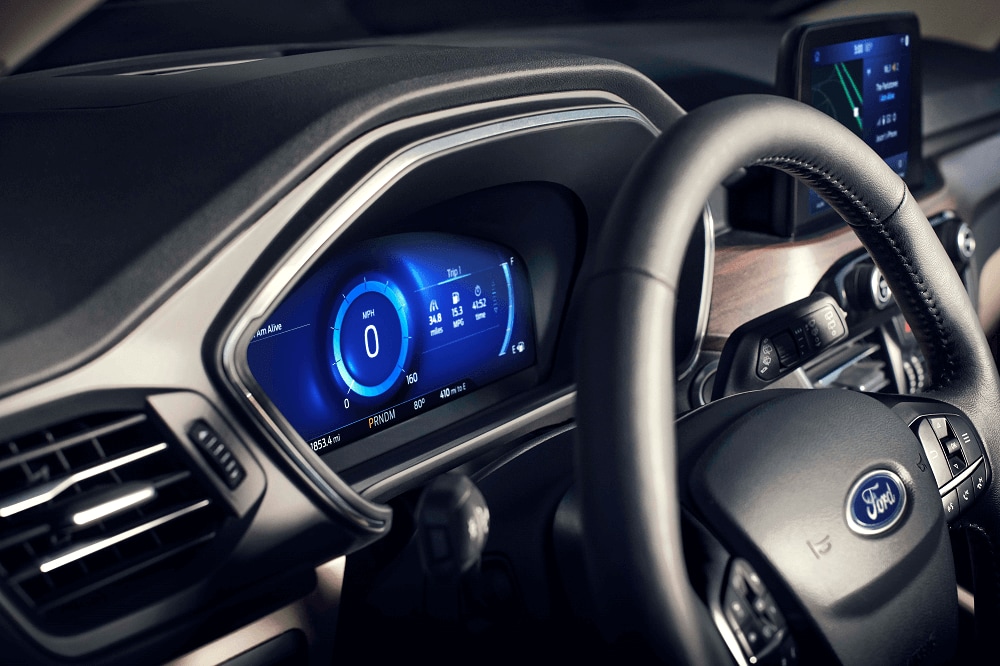 Towing packages are available with the Escape if towing is something essential for you. 
If you plan on towing more than 2,000 pounds to take advantage of that 3,500-pound limit, you should seriously consider the class II Trailer Tow Package. 
In fact, towing more than 2,000 pounds without it could void your warranty.
The towing package includes a 4-pin trailer wiring harness, a hitch receiver, and trailer sway control. 
Trailer sway control is particularly useful, since it can keep you and other drivers safe. 
When sway is detected, the Escape's systems will automatically adjust to keep everything under control.
---
Can a Ford Escape Tow?
The Ford Escape tow rating sets itself apart as one of the best crossover SUVs on the road. It's three engine levels offer different towing capabilities, all the way up to 3,500 pounds. If you want to see for yourself what this masterfully crafted machine is capable of, come to Ray Price Stroud Ford Lincoln for a test drive.
We invite drivers in the Stroudsburg, East Stroudsburg, Easton, Nazareth and Lehigh Valley areas to experience the Ford Escape for themselves. Our expert team stands ready to impart any knowledge you might need to find the perfect vehicle to tow your cargo. Visit us, call, or go online to schedule your test drive today!