Many drivers near Stroudsburg, Lehigh Valley, and Easton often ask us how to get the best price for a trade-in around East Stroudsburg and Nazareth. That's why the finance center team from Ray Price Stroud Ford created this guide to the four things you can do to get a great price for your trade-in.
1.Get Your Car in Gear
When you bring your car to the dealership, you want it to be dressed up and looking nice so that it makes a good impression. Start with a bath and give the outside a good cleaning to remove any splashes and smudges.  
On the inside, clean out any personal items you may have stored in there over the years. Vacuum up any crumbs or dirt, clean the inside of the windshield, and wipe down any hard surfaces. Show that your car's been well cared-for, even if it has years of experience under its wheels.
2.Perform Any Necessary Maintenance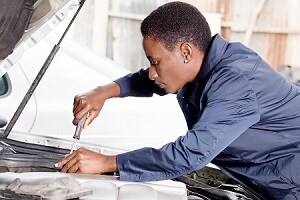 Removing any dents, scratches, or dings on the outside of your car can go a long way in helping you get the best price for a trade-in. You should also be sure to perform any routine maintenance items your car needs, like getting your oil changed or topping off any fluids.
If you have made any major purchases recently, like a new set of tires, be sure to have proof of that. You should actually gather all your maintenance records to show the dealership that you have been diligent about your car's needs.
This is where it can help to visit the dealership's service center for your routine service appointments; Then they'll know exactly the quality of care that's gone into your car when it comes time to trade it in.
3.Remove any Aftermarket Parts
When you're trading in a car, you should remove any impermanent accessories or upgrades. Cars that closely resemble original factory conditions tend to have a higher resale value, meaning they may also carry a better price for a trade-in. This is also a good reason to only use genuine original equipment manufacturer (OEM) parts when performing any major repairs.
4.Check the Kelley Blue Book® Value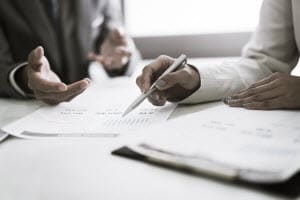 You can get a good idea of what your car is worth by checking its value with a resource like Kelley Blue Book® (KBB®). With these online trade-in value calculators, you simply plug in information like the car's make, model, mileage, accessories, and overall condition to determine your car's current value. You can then bring that information with you to the dealership.
You can also take advantage of the KBB® instant cash offer. Plug in the same information to the estimator here on our site to get your offer. You can then bring that offer to the dealership. Once the service center has verified the condition and features, you can accept the offer given by KBB® for your trade-in to the dealership or let the dealer buy it for cash.
Get the Best Price for your Trade-In
At Ray Price Stroud Ford, we're always looking to help our customers get the best price for their trade-in in the East Stroudsburg, Lehigh Valley, and Nazareth areas. If you have any questions about the trade-in process, contact our dealership near the Easton and Stroudsburg areas and we'll be happy to help.