By the time all that winter snow melts and the warm weather returns, you'll probably be itching to get outside and enjoy some sunshine. When that times comes, there'll be plenty of awesome outdoor activities in the East Stroudsburg area for you and the whole family to enjoy.
It can sometimes be hard to whittle down your plans to just a few different choices. To help, our team put together this list of our three favorite outdoor activities.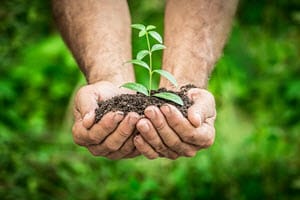 Adventure Sports Inc.
Back in 1969, Adventure Sports Inc. was licensed by the National Park Service to run guided tours down the Delaware River. Since then, it's maintained a stellar reputation for offering local explorers the opportunity to take in the many parks, hiking trails, and recreation areas around the Delaware Water Gap National Recreation Area.
Whether you're looking for a 2-hour tour or a 3-night trip with camping, sports, and picnicking, the Adventure Sports team will be there to guide you. They'll even provide all the equipment.
Visit the Adventure Sports Inc. website to view the full list of their tours. You can also visit them on Facebook for more information.
Pocono Snake & Animal Farm
If you're looking for a great activity for kids, anything with animals is a safe bet. And the Pocono Snake & Animal Farm was made just for little ones.
Considered a "starter zoo" for kids, this farm offers visitors the chance to interact with animals. Not only can you look, but you can touch, too. As a matter of fact, you can bottle-feed deer, goats, and pigs. You can also get up close and personal with monkeys.
The Pocono Snake & Animal Farm has some amazing creatures, including a 14-foot King Cobra. To look at some of their special animals, visit their website or Facebook page.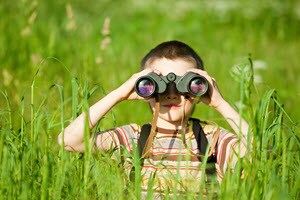 Sky's the Limit Skydiving Center
This one's not for everybody. But if you're an adrenaline junkie looking to experience a once-in-a-lifetime thrill, why not try jumping out of a plane? As scary as it might seem, Sky's the Limit Skydiving Center makes it as fun and safe as can be.
The center's instructors are all experienced and highly rated. Not only that, but they're armed with top-of-the-line equipment. They work with first-timers regularly, so even if you've never done this before, they'll be there to walk you through it.
Visit the Sky's the Limit Skydiving Center's website for pricing and packages. You can also connect with them on Twitter or Facebook.
Ready to Get Out?
Once you've connected with all three of these businesses on social media, it's time to start planning some adventures. Of course, you don't need to choose just one. Give all three a try, instead. We're sure you won't regret all that outdoor fun!