Buying your first used car is an exciting endeavor! Driving a vehicle that's all your own around Stroudsburg, Lehigh Valley, and Nazareth is an incredible feeling. Still, before you get to sign on the dotted line and jingle those just-turned-over keys, there's a few things you need to consider.
Follow these tips for buying your first used car by our team at Ray Price Stroud Ford, and you'll be on the road to a happy ownership!
Used Car Research
Starting back at the drawing board with your used car research helps ensure that the car you buy fulfills your transportation needs. This can be easily done by taking down a couple of notes about the main reasons why you're looking for a vehicle.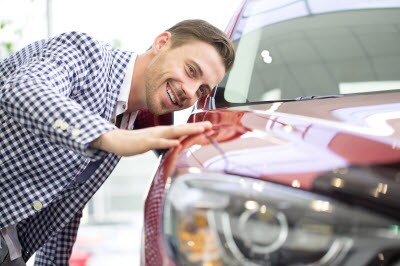 If it's to efficiently get to work and back each day, a small to midsize sedan should do the trick. Maybe you're looking for a ride to transport your growing family and want to have plenty of cargo space for luggage and camping gear. In this case, a midsize SUV would be a fine match.
Create a Car Budget
Now that you've identified what you need in a vehicle, your next step is to set a realistic budget for what you're willing to spend on a car. A tried and true trick for setting a budget that affords you stability with your other finances is to calculate what 20% of your monthly income comes out to, after taxes.
Depending on your unique situation and down payment amount, your finances could withstand paying up to this cost on payments for anywhere from 36 to 60 months. Multiply your 20% take-home pay number by 36 and 60, and this is the maximum tag price range you should consider.
Need help with financing? Fill out our online finance application.
Get a Vehicle History Report
You have a budget and an understanding of what kind of car you're looking for. And now, you're ready to research. Searching online for used cars in various makes and models you're interested in can be an effective way to quickly narrow your search.
When you do this and come across prospective rides, the number one thing you should look for or ask for is a vehicle history report. A vehicle history report, such as those by companies like AutoCheck™ or CARFAX®, provides verified information about the vehicle's past.
This includes a VIN number (basically a car's ID number), official odometer readings, accident history, and any available service records. With one of these documents, you can easily evaluate whether a car is a contender or if you should keep moving.
Take a Test Drive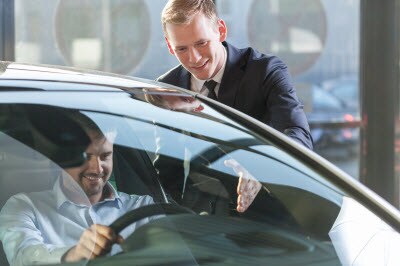 The moment of truth has arrived! You've done your research, narrowed your selection down to a couple of models, and now you'll get to meet each one and go for a spin. However, when you're in the hot seat, don't get carried away by your excitement.
Be sure to adjust the mirrors and seat, try out the sound system, pop the trunk, and take note of how the car handles on the road and when coming to a stop. Test drive and test drive again-the first car you meet may not be the right fit. Be honest with yourself and trust the process. You'll find your dream car and be driving around Stroudsburg, Lehigh Valley, and Nazareth soon enough!
Consider Buying Used Through a Dealership
Buying a used car through a dealership packs many of the items noted above right into the process. Many dealerships with online vehicle inventories, such as Ray Price Stroud Ford, offer a variety of recent-year, used cars from different makes for sale.
Filter your inventory results by price range, exterior color, mileage, and more. Then, view a verified AutoCheck™ vehicle history report to see all the important information about the car's past in just a click. When you're ready to take the next step with a vehicle, you can schedule a test drive at a time that works for you straight from the listing.
We hope this guide's tips helped you get your used car buying journey going! If you have any questions at all, don't hesitate to reach out to our team.