If you're wondering about improving your credit score for your next auto loan, you're not alone. In fact, at Ray Price Stroud Ford, we get questions like this often from drivers around East Stroudsburg, Lehigh Valley, and Easton.
The good news is, we're willing to work with all drivers, whatever they're credit score. Still, we put together this guide for our Stroudsburg and Nazareth area customers who are preparing to finance their next new or pre-owned car. Here are our five tips for improving your credit score for auto loans.
Find out who is eligible to apply for an auto loan here!
1.Know What Your Credit Score Means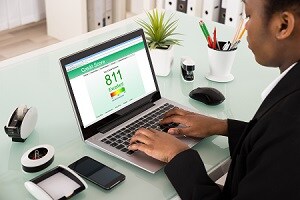 The first step to improving your credit score is knowing what that number means. For general purposes, credit scores are broken down into four categories: Bad, Fair, Good, and Excellent. However, when we're talking about an auto loan, the categories are a bit different. They are as follows:
Super Prime: 781-850 
Prime: 661-780 
Non-Prime: 601-660 
Subprime: 501-600 
Deep Subprime: 300-500
Where you fall here often plays a role in the kind of interest rate you'll have on your loan, with Super Prime scores being eligible for the lowest rates. However, there are several factors lenders consider in addition to your credit score, like your income and payment history, so be sure to work with your dealership's finance team to find the best options for you.
2.Pay Down Your Balance
If you're trying to improve your credit score, it's important to keep your usage rate low. Ideally, it should be below 30%. This means that, if you have a credit limit of $10,000 across all your credit cards, you should aim for a balance of less than $3,000 in total. Keeping accounts open, even if you don't use them, should help to boost your credit limit and keep your usage rate near that recommended 30% or below.
3.Pay on Time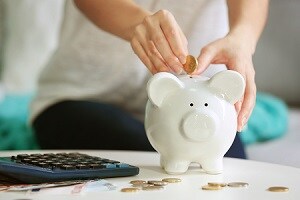 The biggest factor in determining your credit score is your on-time payments. Paying on time shows that you're a responsible borrower with a history of paying back money loaned to you. This doesn't just include your credit card payments, it also takes utilities, rent payments, and even loans into account. Always make payments on-time to boost your credit score.
4.Watch Your Account Age
Be careful about closing old accounts and opening new ones. Often, having an older line of credit can improve your score. Similarly, opening a new account can lower your score for up to two years. If you need to close accounts, close your newer ones first and try to avoid opening too many new accounts if you don't have to.
5.Work with the Finance Center Team at your Local Dealership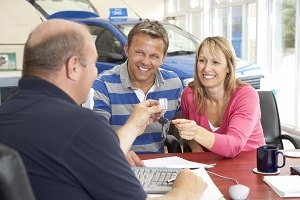 If you need any guidance on how to improve your credit score for an auto loan, you can always ask the finance center team at your local dealership. They work with people with all credit scores every day and can tell you your best options-like getting a co-signer or making a larger down payment. Never hesitate to reach out if you're unsure.
Ask our Finance Center about Improving your Credit Score for Auto Loans
If you need more tips for improving your credit score for auto loans in the East Stroudsburg or Easton areas, come to Ray Price Stroud Ford and we'll help you get a game plan in place. Drivers near Stroudsburg, Lehigh Valley, Nazareth, and other local areas are always welcome to contact us with any questions.
Contact our finance center today!