If you've stumbled upon this article, you've probably seen the word "certified" pop up as you sift through inventories upon inventories of new and used cars for your next dream ride. What does it mean for a car to be certified? Our team at Ray Price Stroud Ford is here to lay it all out for you!
This article will cover all the qualities you'll typically find in a car marked certified. Read on to learn more and don't hesitate to contact our dealer, serving the fine folks of Stroudsburg, East Stroudsburg, Easton, Nazareth and Lehigh Valley.
What You'll Get with a Certified Car
A certified car is a lightly used vehicle, usually a recent model year, that has been specially picked by its manufacturer for quality and reliability. Shop for any certified car, and you'll get the following:
Comprehensive Inspection. A certified car will be fully inspected and refurbished for a premium, like-new driving experience.
Extended Warranties. From plans for powertrains to comprehensive service, you'll be covered if unexpected repairs are required during the first few years of ownership.
Vehicle History Report. Find out how many past owners the car had, as well as the services that were performed on the car over its lifetime.
The Benefits of Buying Certified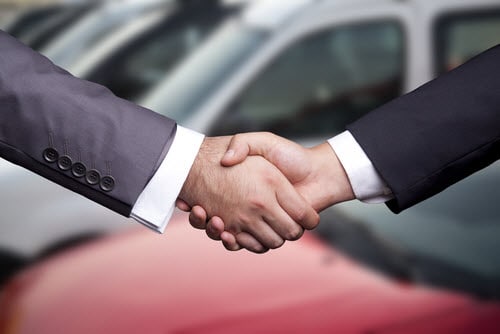 Buying a certified car is often described as getting "the best of both worlds"-it gives you the pros of both new and used cars. With the extended warranties, you'll get the predictable costs of ownership you would usually find in a new car.
Still, your certified pre-owned car is a model that's already been on the market for a few years. That being the case, there's more information out there on the reliability of the car over the long term, so you have more research available. Like a used car, it's been tested and tried before!
Certified Ford Cars at Our Dealer
If you think a certified car might be right for you, there's no better place to start looking than at our dealership's certified pre-owned inventory. No car earns our certification without passing a rigorous 172-point inspection, covering everything from the engine to the air conditioning.
We'll also test it out on the road to ensure it holds up at the moment of truth. Plus, our full vehicle history report will give you all you need to know about past owners and service.
All our certified cars are backed by Ford, with a 7-Year/100,000-Mile Powertrain Warranty, so you won't be worrying about unexpected engine or transmission repairs. Along with that comes a 12-Month/12,000-Mile Comprehensive Limited Warranty to cover even more systems repairs.  
Decide If Certified Cars Are Right for You
So, what does it mean for a car to be certified? We hope our article has cleared up that question for you. Shoppers near Stroudsburg, East Stroudsburg, Easton, Nazareth and Lehigh Valley who want to know more about certified cars or our extended warranties can give the team at Ray Price Stroud Ford a call.
If the benefits of buying certified seem like a good deal to you, you can get started immediately browsing our inventory of certified Ford pre-owned cars.