Many car buyers prefer to look at used cars rather than new since they have many of the same benefits at a much lower price. That said, it's still important to extensively inspect any car you're interested in buying to ensure its safety, reliability, and condition.
If you're in the process of shopping for used cars, you need to know what to look for when buying a used car, so you find the ideal match for your driving needs and lifestyle.
Examine the Car's Exterior and Interior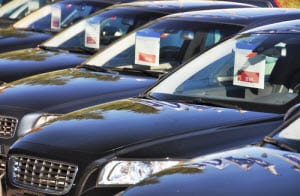 Once you find a car you're interested in, take the time to examine every inch of its exterior, which includes the hood, the roof, the trunk lid, and the less obvious areas. Watch out for bumps, dings, scratches, rust, and uneven surfaces. Check for any painted areas that don't quite match or show signs of having been repainted.
If you find any of those, you may want to dig deeper into the car's history and find out how it got these blemishes. However, a few blemishes comes with every car-keep an eye out for major damage or sign of wear.
Check for Flood Damage
A car that's been in a flood could present you with serious problems down the line, so take the time to thoroughly check for flood damage. Look for moisture or condensation in the head- or tail light covers. Smell the interior and take note of any mildew or mold smells. Also, examine the hard-to-reach areas, like beneath the pedals and on the edge of the doors, for muddy residue that could indicate the interior was flooded.
Inspect the Wheels and Tires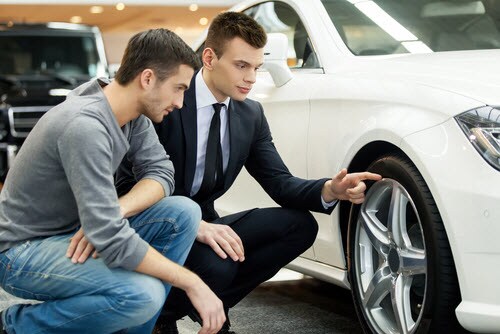 The tire wear can tell you a lot about how the car is running. Look for uniform tread wear across the tires or any areas that have cupping on the tread block. These issues could indicate that the vehicle has alignment problems that may be difficult to fix.
Pay Attention During the Test Drive
Pay attention to the sounds you hear during the test drive. A healthy engine should sound smooth and consistent, without any squealing, squeaking, whining, or grinding. If you hear anything beyond the normal sounds of a working engine and its components, it means there's something amiss under the hood.
Pay attention to the way the car drives, too. Check that the vehicle moves in a straight line at a high speed. Turn the wheel and make sure it takes just as much effort in either direction. Test the transmission gears to see if they're smooth and consistent. Also, make sure to check the brakes multiple times at different speeds to ensure they're strong.
Browse Our Used Car Inventory at Ray Price Stroud Ford
Now that you know what to look for when buying a used car, you're ready to head to the dealership! At Ray Price Stroud Ford, we stock a variety of makes, models, and years for you to choose from, so stop by today to find your perfect used car! We serve customers in the Stroudsburg, East Stroudsburg, Easton, Nazareth and Lehigh Valley areas.