On the lookout for a reliable vehicle for your daily errands and adventures around Lehigh Valley, Nazareth and East Stroudsburg? If so, you may have seen the term "certified" pop up over the course of your used car research. 
What are the advantages of buying a certified pre-owned vehicle?
Certified used cars, or certified pre-owned (CPO) vehicles, ensure high quality through a manufacturer mandated selection and inspection process, as well as peace of mind in your purchase through a reinstated vehicle warranty and new vehicle perks. In this post, we took a closer look at the benefits of buying CPO.
Related Post: Guide to Buying a Certified Pre-Owned Car
1. A Recent-Year, Low-Mileage Car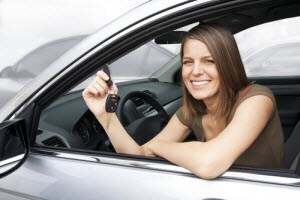 One benefit to buying a certified used car is knowing that some of the preliminary research is already taken care of. That's because in order to bear the name "certified," 
CPO cars must meet certain standards laid out by the vehicle manufacturer. For example, Ford's certified pre-owned program only admits sedans, trucks and SUVs that are the current model year, or up to five years old, and no older.
Criteria like this helps to create an inventory subset of vehicles that been driven a limited number of miles and years and likely only had one previous owner. 
Another boon to buying certified is a vehicle history report included with every car, so you know everything that the car's been through to date. 
2. Like-New Performance and Condition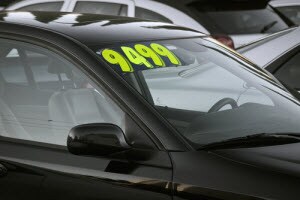 How do you test how the performance of a used car measures up against its new counterparts? With a thorough, multi-point inspection, of course! 
Through these comprehensive examinations, a professional automotive technician evaluates the car that's up for certification inside and out. 
These inspections tend to have over 100 areas to check and components to test (Ford's reviews 172 inspection points!).
Should the car falter on any of these checks or require a parts replacement, it will be repaired in full using genuine parts. 
3. Renewed Certified Pre-Owned Warranty Coverage
One of the major benefits of buying a car new is getting warranty coverage that will back repairs required in your first few years of owning the car. Certified used cars provide warranty's in a new-to-you pre-owned model by providing new coverage for the car as it comes into your ownership.
Ford brand certified vehicles are covered by a limited powertrain warranty for 7 years or 100,000 miles, as well as a comprehensive warranty for 12 months or 12,000 miles from the date of purchase. This coverage helps to instill confidence in your purchase decision.
When you're looking at CPO cars, there are some things you'll want to keep in mind to ensure you get the best ride for you. Here are five questions to ask when buying a certified pre-owned car, courtesy of Ray Price Stroud Ford's team!
Shop Certified Used Cars Today: Stroudsburg, PA
Certified used vehicles provide a long list of benefits that are truly unique. Through a competitive selection and reconditioning process, renewed coverage and new-to-you car owner perks, you get a high-value ride that's ready for many years of adventure of your own!
Now that you can answer the question, "What Are the Advantages of Buying a Certified Pre-Owned Vehicle?" check out Ray Price Stroud Ford's certified pre-owned collection. 
Here, you'll find Ford models like the Escape, Explorer and Fusion that have been rigorously tested, reconditioned, and protected. They're ready for you to take for a spin around Lehigh Valley, Nazareth, and East Stroudsburg! If you see something you like, schedule a test drive today.