It's common for hard workers and business owners around East Stroudsburg, Stroudsburg, Lehigh Valley, Nazareth, and Easton to ask themselves, what are the best commercial trucks? There are a couple of different models that can lay claim to this title and many of them stem from the Ford brand thanks largely to their strength, reliability, and capability.

Ray Price Stroud Ford wants to help you land the right commercial truck, so the coming few sections will be diving into a number of Ford models that fit the bill!
Ford E-450 Cutaway
Right off the bat, you'll find the Ford E-450 Cutaway in our expansive inventory, a model that has drawn rave reviews for its lasting durability and tenacious approach to work.
Strength is perhaps the calling card of this commercial truck as it flexes a 6.8L V10 engine capable of towing and hauling tremendous amounts of cargo. The Ford E-450 is also customizable, with a number of packages and configurations that will help ensure you're getting a model tailored towards your needs.
Ford Super Duty F-350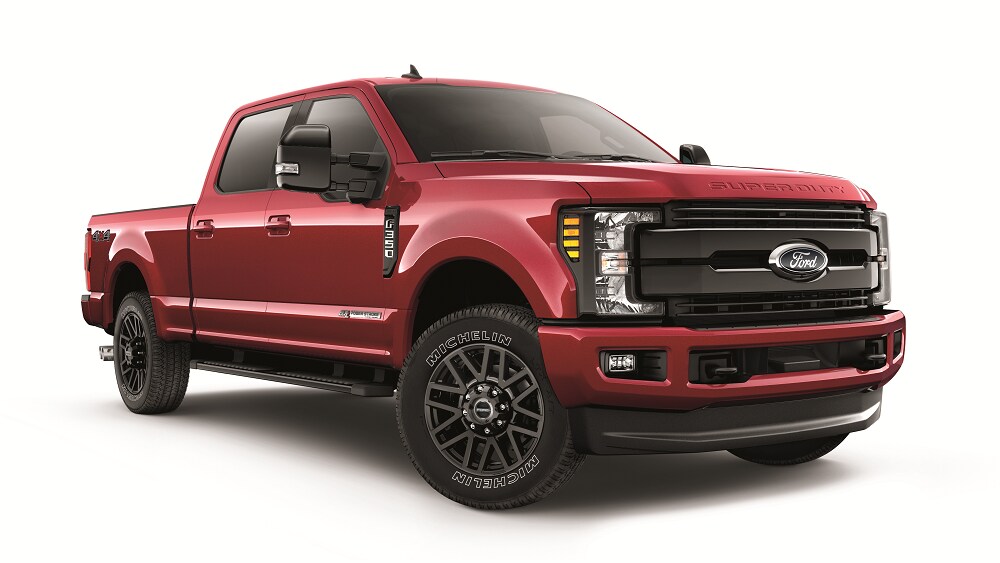 The imposing stature of the Ford Super Duty F-350 gives you a good idea of just how strong and durable this commercial truck is.

No matter what type of projects you get into, the Ford Super Duty F-350 will be able to lend a hand thanks to a combination of strength along with numerous exterior and bed features designed to make the day-to-day easier.
Ford E-350 Cutaway
Similar to the E-450 Cutaway, the Ford E-350 Cutaway is a model that has long been used for commercial interests because of its maneuverability and sterling performance.
Handling is no problem with the Ford E-350, whether you're attempting to navigate a cluttered construction site or perhaps need to haul a full load of cargo across the state. Also, the adjustable exterior can be equipped with gear that is specifically tailored towards your needs.
Ford F-250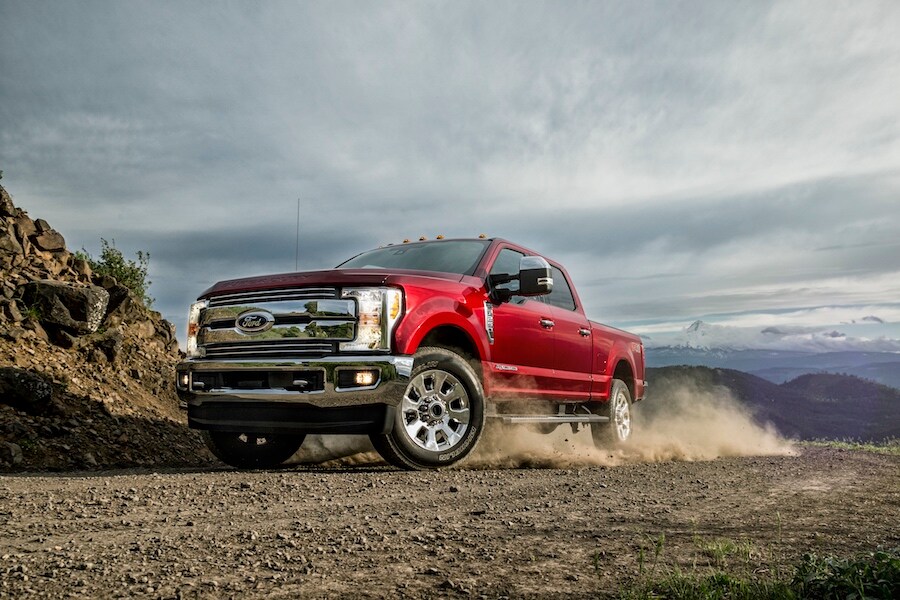 Featuring the latest in-cabin technology and conveniences along with the type of do-it-all power you expect from a Ford model, the Ford F-250 is a tremendous choice for those in the commercial truck market.

As you travel from one work site to the next, you'll find the Ford F-250 is highly intuitive with an easy-to-use infotainment system complete with navigational assistance. When it comes time to get dirty, the F-250 isn't shy about flexing the necessary power to accomplish a task.
Ford F-450 Chassis
Lastly, we arrive at the Ford F-450 Chassis, a complete commercial vehicle that will handle rugged jobs with ease while lasting for many years.
However you want to configure the exterior, the F-450 will oblige with the same tremendous strength and consistency you need. Much of what makes the Ford F-450 such a pristine commercial model is under the hood, where a hulking 6.8L V10 engine lies in wait of the next job.
What's the Best Commercial Truck for You?
To determine which commercial truck is right for your business around East Stroudsburg, Stroudsburg, Lehigh Valley, Nazareth, and Easton, get in touch with Ray Price Stroud Ford. We'll happily answer any of your questions while also letting you test drive ea