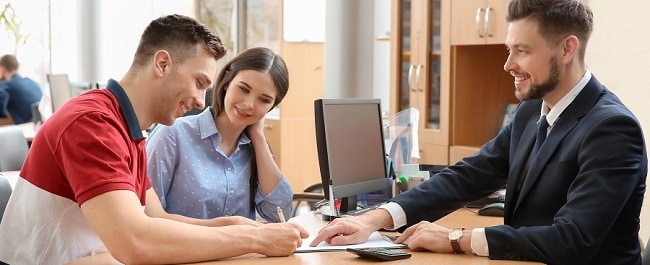 No matter what type of vehicle you're planning to buy, it helps to have some extra peace-of-mind on the roads of East Stroudsburg, Stroudsburg, and Lehigh Valley.
If you're considering the purchase of a pre-owned car, you may be wondering, "Do most used cars come with a warranty?" Fortunately, the team of experts at Ray Price Stroud Ford is here to get you some insight on the coverage you'll have with your next used car.
By choosing an automobile that's equipped with a warranty, you'll face your commutes near Nazareth and Easton knowing that you'll be covered in a variety of different scenarios.
Certified Used Car Warranty Plans
To answer your question, yes, a variety of used cars come with a warranty, most of which fall under the certified pre-owned (CPO) category. This type of used car offers up several different benefits, which give you a bit of extra confidence that you'll be supported on the road.
Luckily, by choosing one of the certified used cars in our inventory, you'll take advantage of the warranties included with the vehicle of your preference, such as the Comprehensive Limited Warranty Coverage. This warranty covers your engine, transmission, and other parts for a certain number of miles and a specific period of time.
If you just so happen to choose one of the CPO vehicles at our dealership, your Limited Warranty spans 12 months and 12,000 miles. Thanks to this option, you can feel confident in any situation you experience during your adventure.
On top of that, our certified used cars come with Powertrain Limited Warranties that protect the most essential parts of your automobile's engine for seven years and 100,000 miles.
With that kind of coverage, you'll confront your path with added protection for your vehicle's powertrain. Some of the items covered in this plan include parts like:
Front and Rear Bearings
Axle Shafts
Torque Converter
Transmission Case and more
To learn more about the warranties available for your certified used car, be sure to check with the friendly representatives at your dealership. They'll be happy to provide you with more information about what's outlined in your plan.
Additional CPO Warranty Benefits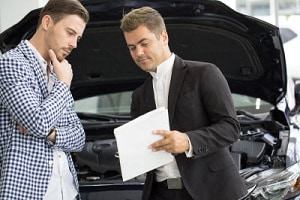 When it comes to the extra services and perks of your certified used car, it's important to know that your family will stay safe and secure, no matter what's thrown your way.
For example, 24-Hour Roadside Assistance helps put your mind at ease by connecting you to skilled service experts if you run into a problem on the road. Regardless if you need fuel delivery, an engine jump, or towing services, this plan equips you with a team of assistants who will be by your side in no time.
In addition to those advantages, this CPO program includes rental car and travel expense reimbursement, both of which keep you feeling carefree and supported after an accident. That way, you'll drive along the highway knowing that you're in good hands for the long haul.
Find Your Certified Used Car Today!
At Ray Price Stroud Ford, we're committed to helping you choose the certified pre-owned vehicle that's armed with the warranties you need to be comfortable during your journeys near East Stroudsburg, Stroudsburg, and Lehigh Valley.
By opting for one of our dependable, certified used cars, you'll soar along your spontaneous getaway near Nazareth and Easton with the confidence that comes with a comprehensive warranty plan.
Ready to discover more about what our coverage can do for you? If so, simply stop by our showroom or schedule your test drive today!