The Ford Escape miles per gallon gets an EPA-estimate of 20-21 MPG city and 27-30 MPH highway, making it an ideal pick for long-distance commuters.
The team at Ray Price Stroud Ford wants to help you get the most out of your Escape during your drives around Stroudsburg, Easton, Nazareth and Lehigh Valley, so let's take a closer look at these factors and see how they affect the Ford Escape miles per gallon.
Ford Escape MPG and Engine Specs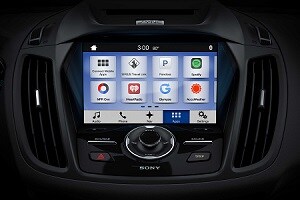 The 2020 Ford Escape gives drivers three 4-cylinder engine options, each of which brings something different to the road. 
The standard engine is a 2.5L that generates 168 horsepower and 170 lb-ft of torque.
This standard engine is only available with front-wheel drive (FWD) and can help you achieve an EPA-estimated fuel economy of 21 MPG city and 29 MPG highway.
The other engines are as follows:
1.5L EcoBoost®: 179 horsepower, 177 lb-ft of torque. 22-23 MPG city, 28-30 MPG highway
2.0L EcoBoost®: 245 horsepower, 275 lb-ft of torque. 20-21 MPG city, 27-28 MPG highway
The two EcoBoost® engines are available with FWD or Intelligent 4-Wheel Drive (4WD) and also come equipped with Auto Start-Stop Technology.
Ford Escape Engine Technology
If you want to maximize your Ford Escape miles per gallon capabilities while still getting a hefty kick from your engine, either of the EcoBoost® engines make for great options. 
EcoBoost® technology is designed with efficiency in mind and utilizes direct injection to prevent fuel waste by delivering fuel directly into the combustion chamber.
They also have a turbocharger that makes the most of every last ounce of energy by pressurizing surplus air into the combustion chamber. 
This provides almost instant on-demand power and improves output per liter.
The EcoBoost® engines have a fuel-saving feature called Auto Start-Stop Technology, as well. 
This prevents fuel waste while idling by turning the engine off during extended stops, even in traffic or at red lights. 
When you hit the accelerator, the engine seamlessly comes back to life.
Drivetrain and Fuel Efficiency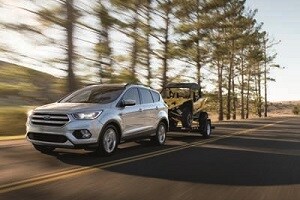 Drivers also have a choice between the kind of drivetrain they'd like to equip their Ford Escape with. To truly maximize your fuel efficiency, opt for FWD. 
However, many drivers in our region prefer the practicality of a 4WD system that can improve your grip when accelerating on wet or snowy roadways.
With either EcoBoost® engine options, Intelligent 4WD is available to help you maximize your traction control and your fuel efficiency. This works by actively monitoring your driving conditions.
When you need a bit more traction, 4WD will kick in as necessary. However, when you're cruising down the highway on a bright and sunny day, the system will back off and allow you to operate in FWD to maximize efficiency.
Learn More about the Ford Escape Miles Per Gallon
If you want to learn more about how to get the most out of your Ford Escape miles per gallon estimates during your drives through East Stroudsburg, Nazareth, and Lehigh Valley, come to Ray Price Stroud Ford and we'll show you around and get you behind the wheel.
Drivers near Stroudsburg and Easton can contact us to schedule a test drive today!