Just about everyone knows to beware of cold temperatures in winter, because they'll drain your battery fast. In Stroudsburg, East Stroudsburg, Easton, Nazareth and Lehigh Valley, PA, we sometimes get very cold winters, which can lead to problems with car batteries. Of course, if your battery is new, that's less of a concern. 
This leads many drivers to the question of what's the turning point? When is a car battery in danger of draining? 
How Long Do Car Batteries Last?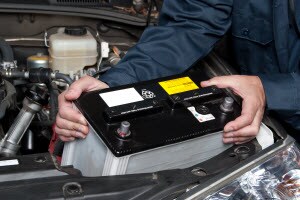 The truth is that many factors play into how strong your battery is and how long it has before it doesn't charge up again.
You can expect a car battery to last up to six years. 
You can expect a car battery to last anywhere between 30,000 to 50,000 miles
Under normal conditions, the typical car battery lasts between two to five years. 
But there are many factors that can affect this lifespan.
Let's review some important information on how long Ford car batteries last and what you can do to extend the life of your battery, so your car starts when you need it to.
Related Post: Tips for Keeping Your Battery Long-Lasting
Related Post: Car Battery Replacement Near Me
Factors in How Long Car Batteries Last
There are a range of factors that figure into the life of your car battery:
1). Charging: How long the battery holds a charge and how well it accepts a recharge. The quality of your battery certainly plays a role in this, and better batteries by respected manufacturers will last longer. 
2). Environmental Issues: Extremes in temperature, humidity and the like can be very hard on a battery.
Assuming your car exists in a perfect world with perfectly temperate climate, no extremes of humidity or temperature, and is driven exactly as intended, a normal battery will be expected to last around six years. 
As it stands, we're not in a perfect world, and depending on the factors involved, your battery will last anywhere from two to five years in all likelihood.
Monitor the Condition of Your Battery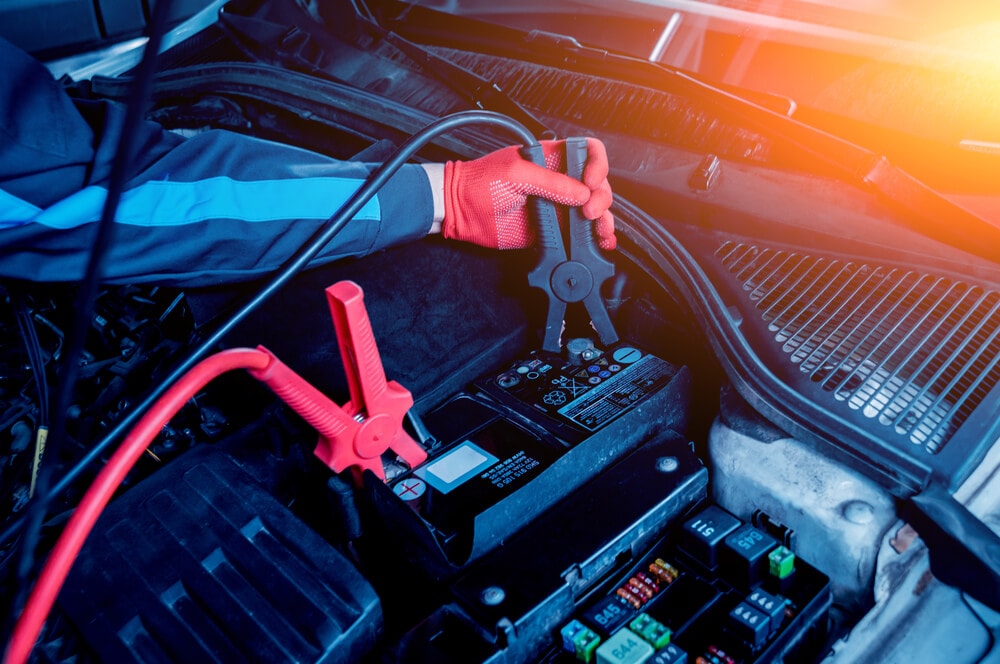 While weather is a key factor and one we'll be getting to shortly, what you expose your battery to each day is also going to affect its lifespan. The battery is a hub that powers all the electrical units in your vehicle, from the headlights to the various symbols that might appear on your dashboard.
Asking a lot of your car battery while you drive won't impact the batteries life. When the motor is running, the battery is actively charging. You may begin to wear down your battery, however, if you leave certain electrical units on in your vehicle while the motor is shut off.
So, using the interior lights when the car is shut off will drain the battery quickly. If you do this overnight for example, or if you forget to turn off your headlights overnight, you may return to your vehicle to find that the battery has been drained of all its power. In this instance, you'll likely need to jumpstart your vehicle and then have a professional inspect or replace the battery.
Cold vs Warm Weather
There's a common wisdom that freezing temperatures will kill your car battery. 
Did you know, however, that warm weather can also drain it? Temperature extremes of any kind can negatively impact your battery life. 
In general, however, if you live in a cooler climate like the northeast, your battery will last longer than if you live in a very hot and humid climate. This is because your battery is more susceptible to water loss and sulfation in the latter climates.
Take Care of Your Battery
One of the best things you can do to extend your battery life is to take good care of the battery. Every time you have routine maintenance, have it checked. Keep it fully charged as much as possible. 
Don't leave accessories plugged into the power port, don't leave things like the radio or A/C turned on, and keep the drain as low as possible.
Sings My Battery is Beginning to Run Low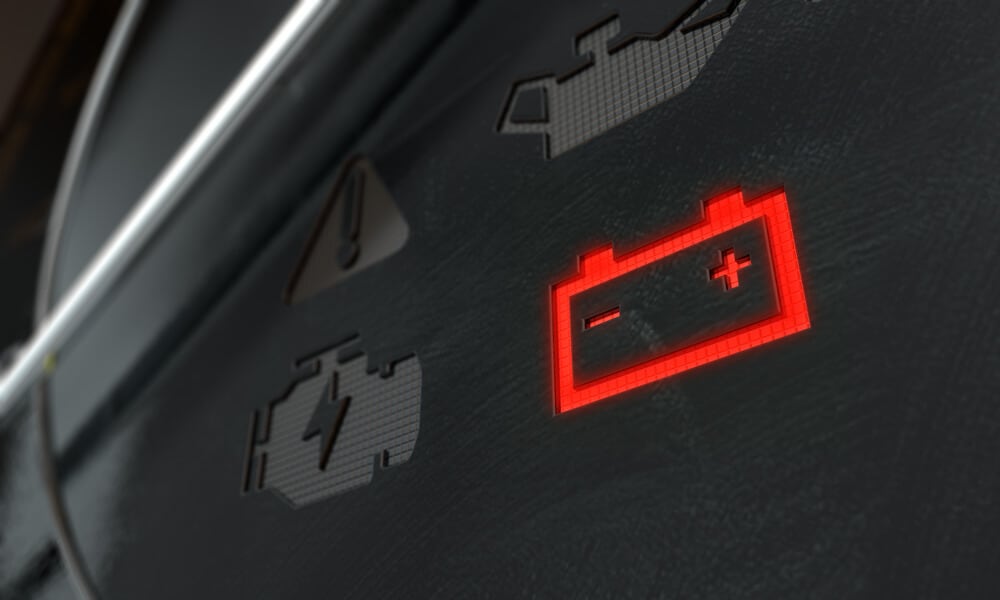 Even with routine maintenance and proper car battery care, your battery will eventually reach a point where it can no longer generate the power you require. If you aren't sure how old your battery is or how many miles it's faced, there are other key signs to look out for that suggest a change is needed.
To identify one of the most common signs, you merely need to pop open your hood and visually inspect the battery. If the battery is leaking any kind of fluid or shows a build-up of corrosion from excessive wear and tear, a change may be in order.
Another aspect to keep an eye out for is starting your vehicle. Batteries are key to jumpstarting any car as you turn the key. So, if you find that your vehicle is having trouble getting started due to some sort of delay or insufficient jump while turning the key, you can often look to the car battery for answers.
Even if you have your vehicle running, any wavering electrical processes can be traced back to the efficiency and overall state of your battery. Dwindling headlight illumination, sporadic flickering of lights along your dashboard, and other electrical malfunctions may suggest that your battery is beginning to wear down and needs to be inspected or replaced!
Check Your Battery at Ray Price Stroud Ford
Now that you've learned how long car batteries last, if you need help extending your battery life in Stroudsburg, East Stroudsburg, Easton, Nazareth and Lehigh Valley, PA, the next time you're at Ray Price Stroud Ford, have our technicians check out your battery while they perform any other service you need. 
Give us a call or stop in to talk to one of our Ford certified service technicians today.