While you're enjoying your jaunt down the roads of Stroudsburg, East Stroudsburg, Easton, Nazareth and Lehigh Valley, every part of your vehicle should be working to keep you moving with top-notch efficiency and handling. Since your tires act as the legs of your car, there's no more important area to monitor closely.
Thankfully, there are a host of easy techniques that'll ensure that your tires are equipped with the perfect amount of pressure.
To help you learn more, we're here with our guide to the importance of tire pressure created by the team at Ray Price Stroud Ford. Before long, you'll be setting sail down your route with a set of performance-ready tires.
Related Post: Wheel Alignment 101
Why Tire Pressure Matters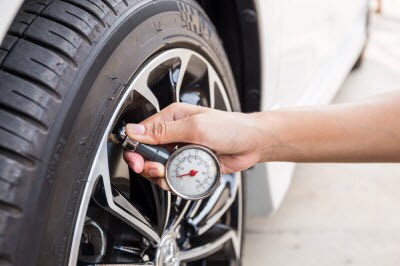 Your tires help you move over the road efficiently. However, if you're not regularly checking the pressure of your tires, it's easy for them to begin losing pressure without you realizing it.
Once your tires start losing air, the friction produced while you're driving increases. As a result, your car will need to expend more fuel to cruise along the highway. Due to this, you may find that your automobile guzzles gas more quickly than you'd prefer.
On top of that, low tire pressure can greatly enhance the risk of a flat tire or blowout while you're navigating a busy road. Not only is this an inconvenience, but it also puts you and your family in danger of being involved in an accident.
The time you spend on the road will eventually wear down the tread on your tires. If you've been travelling with low tire pressure, your tread will corrode even more quickly.
When your tires don't have enough air, the amount of stress they see on the road increases, thereby deteriorating your tread at a faster rate.
While underinflated tires can be risky, the alternative also leads to problems, as well. That's because overinflated tires cause your tires to wear unevenly toward the center of the tread.
In addition, overinflated tires are more likely to be damaged by potholes and sharp corners due to their increased rigidity, which is why sticking to your car's recommended tire pressure is of the utmost importance.
Your Perfect Tire Pressure
Luckily for you, the key to finding the right air pressure for your tires is as simple as flipping through the pages of your owner's manual or checking the driver's-side door jam label. In either of these locations, you'll be provided with the manufacturer's recommendation on the best tire pressure for your vehicle.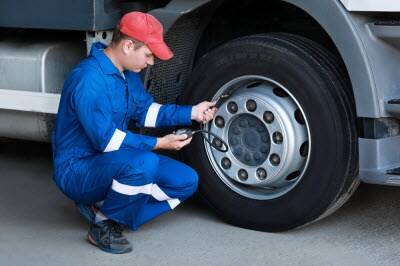 Want to check your tires to see what their current pressure reading is? All you'll need is a tire pressure gauge. Once you have the gauge in hand, remove the screw cap on your tire and firmly press the gauge's nozzle against the tire's pressure valve.
After a few seconds, you'll see a number flash onto the screen of your tire pressure gauge. Now that you're finished with the first tire, replace the cap onto the pressure valve and repeat the process on your car's other tires.
If the numbers you see on the gauge are close to the recommended pressure in your owner's manual, you're free to soar down the road with peace of mind. If not, you'll want to stop by your local service center to have them filled.
Stop by Your Service Center Today!
At Ray Price Stroud Ford, we're committed to arming you with the information you need to keep your automobile effortlessly tackling the roads of Stroudsburg, East Stroudsburg, Easton, Nazareth and Lehigh Valley.
So, if you're not entirely sure if your tire pressure is where it should be, feel free to give us a call or visit our service center today! We're happy to offer up all the necessary expertise and knowledge to preserve the vitality of your vehicle.