One of the best things about purchasing a car, rather than leasing it, is that you can sell it someday. However, you'll want to get the most that you can for your car, which means you should do everything possible to maintain the purchase value of the vehicle. In a nutshell, this means taking great care of your car and keeping it healthy and well-maintained for all its future trips around Stroudsburg, Lehigh Valley, and Nazareth. To help you, our team at Ray Price Stroud Ford has put together this guide to maintaining the purchase value after buying a used car.
Regularly Scheduled Maintenance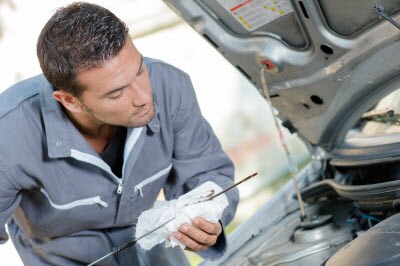 This is the cardinal rule of car care, regardless of your reasoning for keeping your car in great condition. Regularly scheduled maintenance appointments should be scheduled about every six months with a mechanic that you trust.
During these appointments, your mechanic will give your vehicle a thorough inspection to check for any problems, excessive wear and tear, and replace any parts that look worn. You'll also get an oil change to keep your engine running smoothly as well as a tire rotation to ensure even wear of your tires for the longest possible lifespan.
Keeping your car well-maintained and having a record of the regular services it's received throughout its life is appealing to future buyers. Our team at Ray Price Stroud Ford has made it easy by putting our Ford model maintenance schedules right here in one place for you.
Keep It Clean and Organized
Although car detailing can make your car more stylish and sleek, it's still a good idea to keep it as clean as you possibly can. You'll want to clean up any spills right away, and make sure that you have mats covering the carpet to keep it clean. Don't smoke in the cabin because the smell can be extremely difficult to remove. You also need to keep the exterior of the car maintained with regular washes and waxing to protect the paint.
Drive Carefully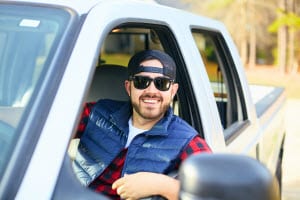 Of course, you should always drive safely and carefully, but the way you drive also affects the lifespan of your vehicle. Slamming on your brakes repeatedly to come to a quick stop can take a toll on your car, making your braking system wear down quickly. Overall, the fewer miles that your vehicle has been driven, the higher its value. So, if you're truly trying to keep the purchase value as high as possible, you might want to avoid long road trips far away from Stroudsburg, Lehigh Valley, and Nazareth.
Maintain Your Car's Purchase Value
Owning a car is great because you can use and modify it however you choose. Still, if you want to maintain the purchase value after buying a used car, you'll want to be aware of these factors that can affect your car's value. With a little bit of care and attention, it's easy to keep the purchase value high, so you can get your money's worth when it comes time to resell your vehicle. Our team at Ray Price Stroud Ford is always here to answer any of your automotive questions, so contact us if you need assistance.