Keeping up with your vehicle's routine maintenance is one of the most crucial aspects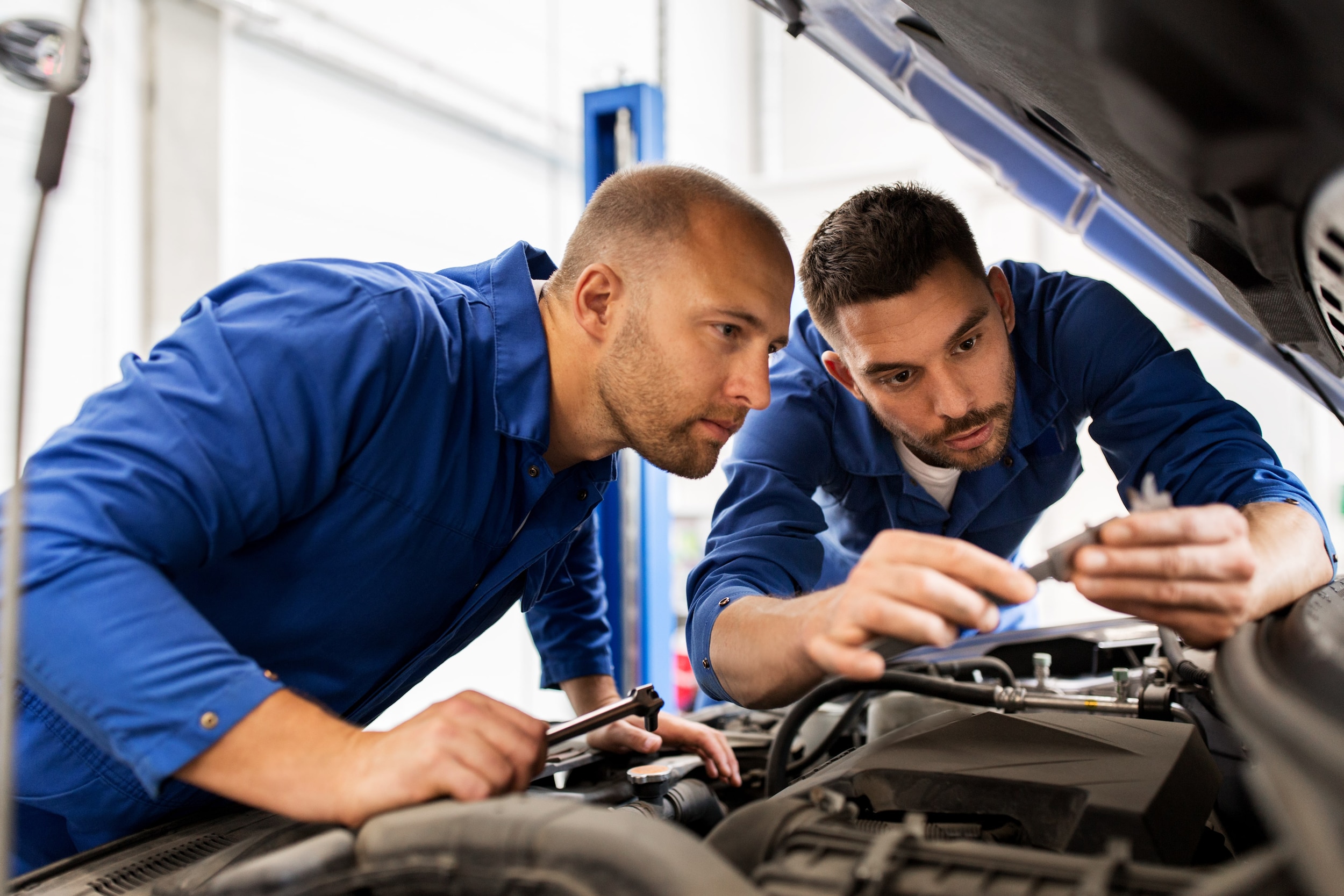 in ensuring it's always up and running in it's best shape. Simple procedures like oil changes and tire rotations can make a world of difference in how your car, truck, or SUV runs on your daily drives.
However, it might be overwhelming to know exactly when your vehicle is due for its specific maintenance. For our drivers in Stroudsburg, East Stroudsburg, Easton, Nazareth and Lehigh Valley, our team at Ray Price Stroud Ford has made it easy by putting our model maintenance schedules right here in one place.
Ford Routine Maintenance Schedules
You might have been given some false information over the years about when your vehicle needs routine procedures. For example, many drivers think that their car needs an oil change every 3,000 miles, when realistically, many vehicles are now capable of driving up to 6,000 miles before needing an oil change.
Every individual model needs specific routine maintenance procedures at different times. Understanding this is important, which is why we wanted to give you a one-stop-spot for all of your maintenance schedule information and inquiries.
Maintenance Schedules Wherever You Go 
With our maintenance schedule hub, you can access your specific model's routine maintenance schedules on your smartphone, laptop, or wherever you go! It's our goal to keep you connected whenever you need to find the right information, in one place.
With your maintenance checklist handy, you'll always be up-to-date on your vehicle's next needed routine procedure. Just log on to this page, click on your particular model, and you'll have your answers right away!
Routine Car Maintenance at Ray Price Stroud Ford
If you are in need of routine maintenance, contact us at Ray Price Stroud Ford at any time. You can easily schedule an appointment online, or stop by during our convenient business hours.
We proudly serve the areas of Stroudsburg, East Stroudsburg, Easton, Nazareth and Lehigh Valley, and are happy to help you with any of your vehicle's repair needs to ensure your vehicle stays on the road for years to come. Your car will thank you in the long run!