Walpack Township, NJ is a small community in Sussex county incorporated in 1798, although it dates back all the way to 1731. The name of the township comes from a Lenape Native American word that literally translates to turn-hole, meaning whirlpool. Some have also translated the word as a sudden bend of a stream around the base of a rock or very deep water.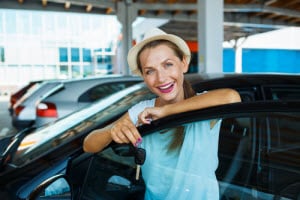 This township is remarkably close-knit with an estimated population of 11 down from the official 2010 census population of 16. Holding the third lowest population in New Jersey, they rely on neighboring municipalities for education, like Sandyston Township for kindergarten through sixth grade students and Hampton Township for seventh through twelfth grade students. Mayor Victor J. Maglio does well to keep it all together, managing a happy township for its dedicated population.
One of the best ways to get around Walpack Township and its 20.01 miles of roadways that the township maintains is a reliable used car. Pre-owned vehicles can be some of the most economically savvy things you can buy especially compared to new cars. Fortunately for the 11 people of Walpack Township, Ray Price Stroud Ford is happy to be the best used car dealer near Walpack Township, NJ. With any further questions, feel free to contact us.
About Our Dealership
Our Used Car Dealer Near Walpack Township, NJ dates back over 100 years. We've been serving people's automobile needs almost since cars have existed. Beginning in 1913, our small franchise has since evolved into a family of dealerships with a literal century of experience. In that time, we have built a reputation on reliable and trustworthy service because we care about you and know Ford models inside and out. For the best sales and service, look no further.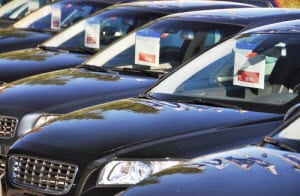 We don't just sell cars. We have a plethora of resources at your disposal to make your experience better than ever before. We're proud to offer reviews, car comparisons, common issues, clear directions and more all free so you can be an informed consumer. When you're considering getting a car, we understand it's a big decision, and we want you to make the right one.
As members ourselves of the community we work in, we want our neighbors to be satisfied whether they need a Ford or not. To that end, we contribute to several local charities like Drive 4 Ur School. This particular charity helps fund football and basketball teams at Pleasant Valley High School. Since helping others is more important than brand loyalty, we've also take part in Fill a Honda with Hope which collects items needed by people in the American Cancer Society's Hope Lodge.
Visit Our Used Car Dealer Near Walpack Township, NJ
For the best used car dealer near Walpack Township, NJ, Ray Price Stroud Ford can service all your needs. If you're ready to find a reliable used car to cruise around the Walpack Township, we invite you to take a look at our expansive inventory. Our friendly team is happy to offer all the help and knowledge you need to pick the best used car for you. Visit us or call (877) 817-9126 to schedule a test drive of a reliable used car today!