Your car is one of your most valuable pieces of property. If you're like most car owners in Nazareth, Lehigh Valley and Stroudsburg, you want to make sure that you're protecting your vehicle as much as possible, and the best way to do this is by scheduling regular oil changes.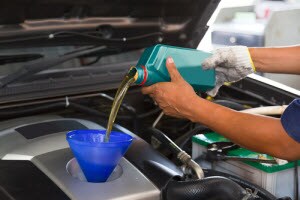 On this page conveniently provided by Ray Price Stroud Ford, you can learn more about the importance of oil changes, and can learn when it's time for you to schedule this crucial service for your vehicle. Learn more about the importance of a regular oil change and get a few tips to help you decide when it's time to schedule maintenance for your vehicle.
Related Posts:
When Should You Change Your Car's Oil?
One of the most common questions car owners have when it comes to their engine oil is how often it needs to be changed. In the past, the tried and true rule was to change your oil every 3,000 miles. However, because modern cars provide much more consistent performance, changing your oil this frequently is no longer necessary. In fact, some modern cars can go 5,000 miles or more without needing an oil change.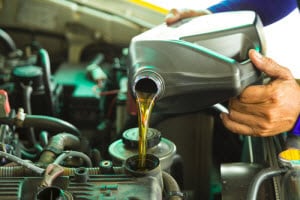 The best way to decide when you need an oil change is to think about how you drive your vehicle. If you frequently drive in extreme temperatures, both hot and cold, or in situations where you are constantly stopping and going, you will need oil changes more regularly than those who drive their cars in less stressful conditions.
Importance of an Oil Change
The reason that an oil change is the most important maintenance task you can schedule for your car has to do with lubrication. Your engine has a variety of moving parts, and without proper lubrication, these parts can grind and cause serious damage. If you neglect regularly changing your engine oil, it's possible that your engine will suffer such extensive damage that it will shut down completely, resulting in the need for a total replacement.
We don't want you to sit and wonder, Where can I find an affordable oil change near me? Rather, we want this kind of maintenance to be synonymous with the Ray Price Stroud Ford name. To protect your engine, you need to schedule regular oil changes.
Schedule an Oil Change Today at Ray Price Stroud Ford
As you can see, regularly changing the oil in your vehicle is the most important thing you can do to extend your car's lifespan and maintain its functionality. If your vehicle needs an oil change, you should be sure to get in touch with the service and parts department at Ray Price Stroud Ford. The technicians at Ray Price Stroud Ford know how to properly maintain your vehicle in Nazareth, Lehigh Valley and Stroudsburg, and can help you stay on the road for years to come. Visit us today!