An oil change is one of the most basic, yet vital services your vehicle can receive. The performance of your model depends on the quality of your motor oil. If the oil begins to wear down, you'll see a drop off in fuel economy and acceleration. To book an oil change near Easton, PA, you can use the online scheduling tool of our Ray Price Stroud Ford Service Center.
Before changing your oil for you, we thought we'd answer some common oil change questions. The more you know about service, the more prepared you are to care for your vehicle! 
---
How Often Should You Change Your Oil?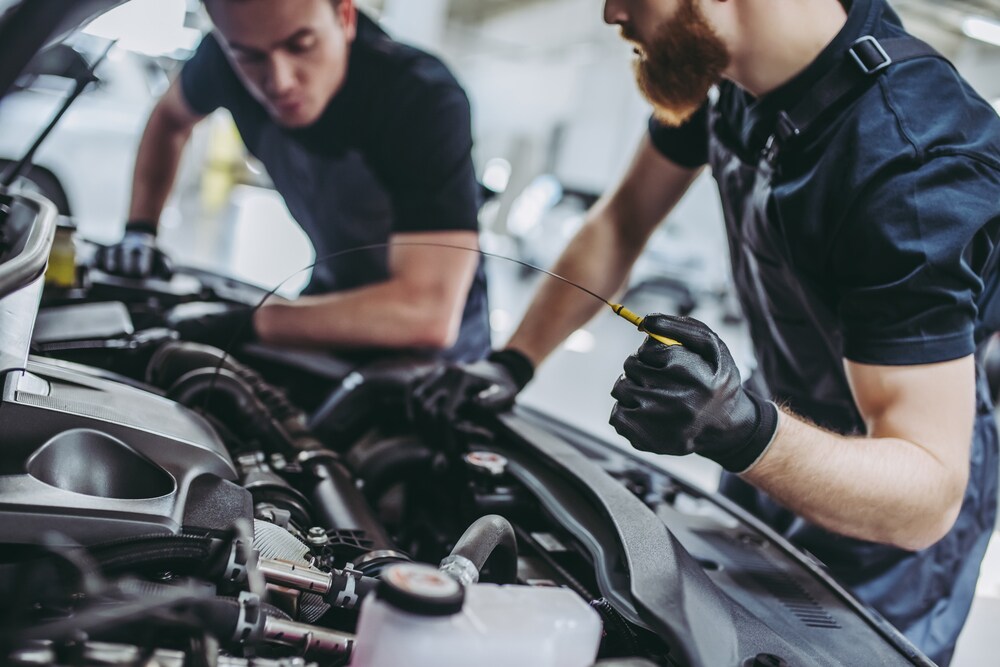 The frequency of oil changes depends on the type of model you drive, the type of driving you do each day, and how much you ask of your engine. Typically, changing your oil every 5,000 miles is enough to keep the engine running smoothly.
If you drive a heavy-duty truck, however, especially one that does a lot of towing or hauls a full bed's worth of payload, changing the motor oil every 3,000 miles makes sense.
The same goes for sports cars or high-performance models. If your engine churns out a lot of horsepower or torque and you drive aggressively, you want to keep the engine fresh by changing the oil every 3,000 or 4,000 miles.
Finally, if you drive in heavy traffic each day or your vehicle is exposed to severe heat or cold, you'll want to at least keep a close eye on your motor oil. You may not need to change the oil before 5,000 miles, but it might be wise to do so.
---
How Can I Check My Motor Oil?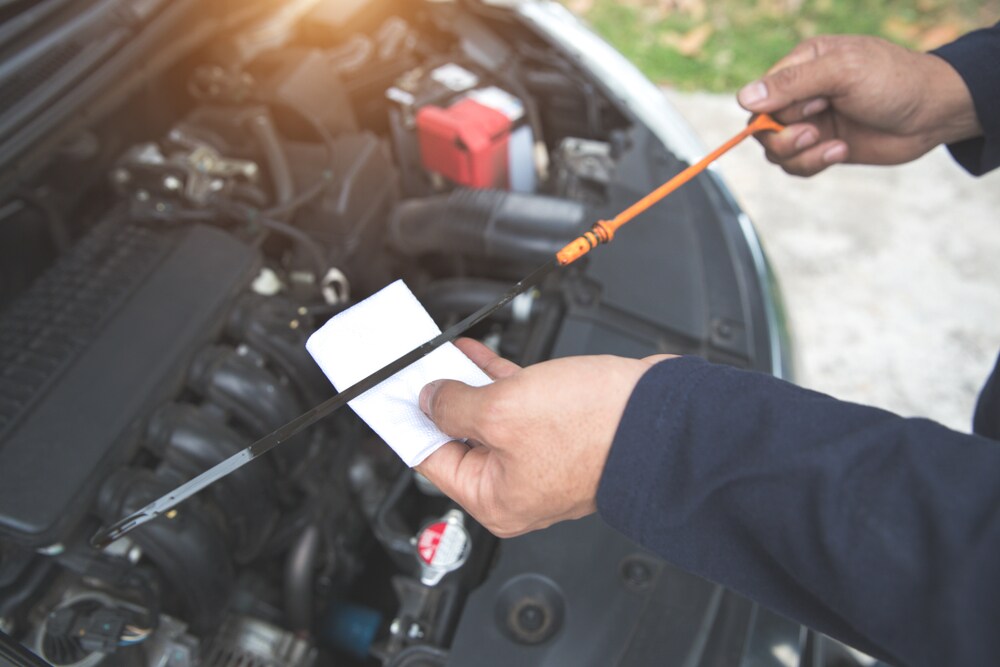 You can easily check the level and quality of your motor oil yourself. Simply remove the dipstick in the car, wipe it down, reinsert the dipstick, and remove it again. First, the motor oil should be close to the full line on the dipstick. If the oil is well below that or close to empty, an oil change is needed.
Secondly, the quality of your motor oil is also important. Fresh, quality oil will be smooth, golden-brown, and should flow easily. This type of quality oil lubricates various parts under the engine, helps regulate engine temperature, and also cleans up bits of debris by transporting it to the filter.
If the oil is thick, black, and stiff, however, it's time to get it replaced. Worn motor oil won't be able to serve the necessary purposes your engine needs to thrive such as heat regulation and lubrication.
---
Receive an Oil Change near Easton, PA
If an oil change is what you need, our service shop near Easton is where you want to go. We have everything in place to deliver fast and quality oil changes. You can use our online scheduler to lock in a time which fits your hectic work week, too.
And if you have any other oil change questions, reach out to Ray Price Stroud Ford! 
Make an Inquiry
Showroom Hours
Monday

9am-8pm

Tuesday

9am-8pm

Wednesday

9am-8pm

Thursday

9am-8pm

Friday

9am-8pm

Saturday

9am-4pm

Sunday

Closed