Oil is the lifeblood of your vehicle, so you need to make sure you keep yours in top shape if you're going to cruise through the streets of Stroudsburg, East Stroudsburg, Easton, Nazareth and Lehigh Valley. Without the proper amount of quality oil, your vehicle could be in serious trouble and may suffer damage requiring expensive repairs.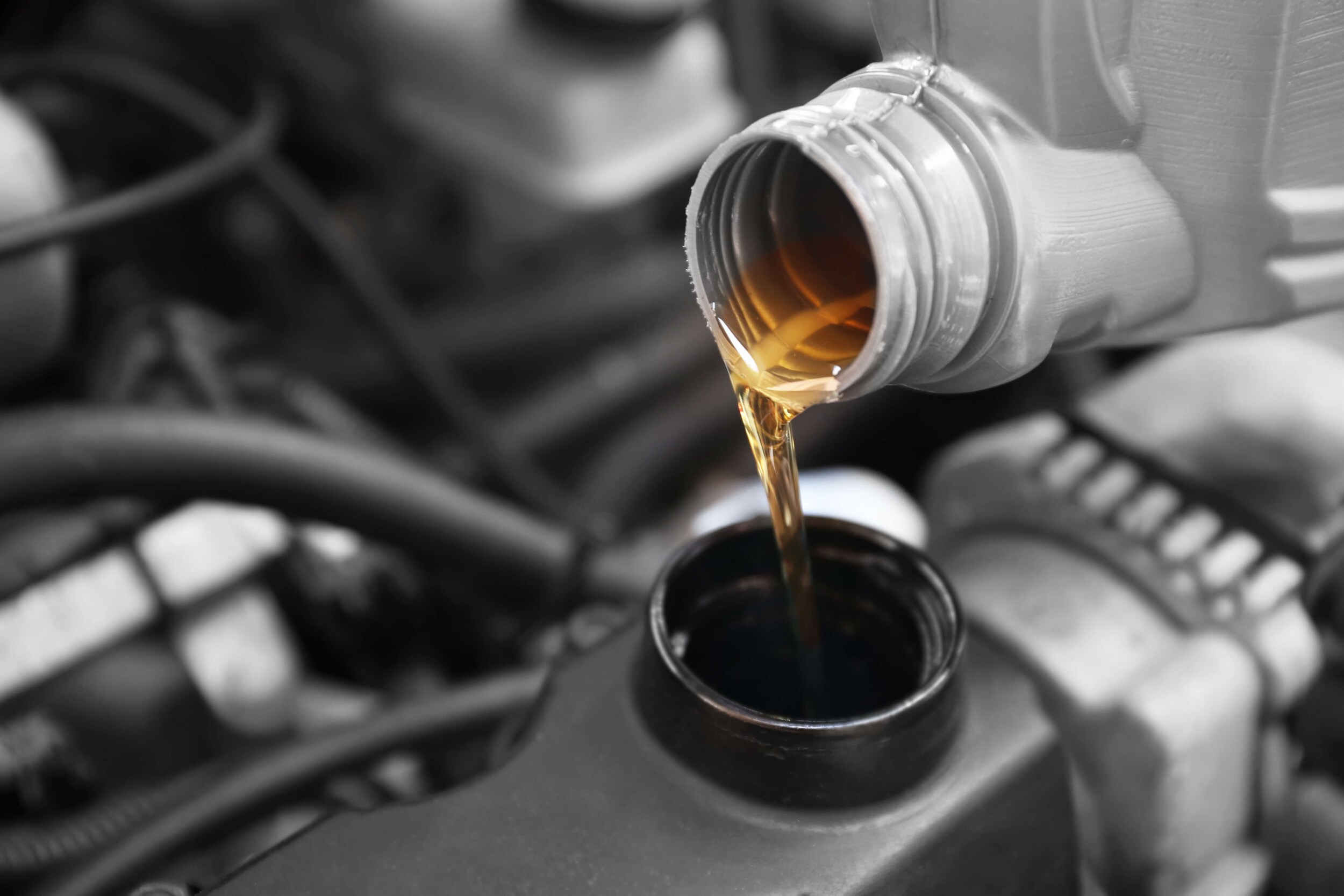 Fortunately, there are several ways to find out if you have low engine oil. If you pay attention to the low engine oil symptoms, you can stay on top of your engine oil and keep your vehicle in optimum shape. 
Learn more about the symptoms of low engine oil and discover how you can catch the signs early and save yourself a lot of trouble.
1. Warning Light
One of the main benefits of modern vehicles is that they're equipped to alert you when something is wrong. 
If you have a car low on oil, it's likely that your oil pressure warning light will come on. This light typically looks like an old oil lamp and only illuminates when there's a problem with your oil. 
If you see this light, take your vehicle to the service center to get the problem fixed.
2. Burning Smell
If you have a low oil level, it could be because your oil is leaking. When it drips on hot engine parts, it creates this distinctive burning smell that not only irritates your engine but your nose as well. Remember, you can check your oil level at any time. Simply pull over, and give your engine time to cool.
Once it's safe to investigate, take out the dipstick and see if the oil is at the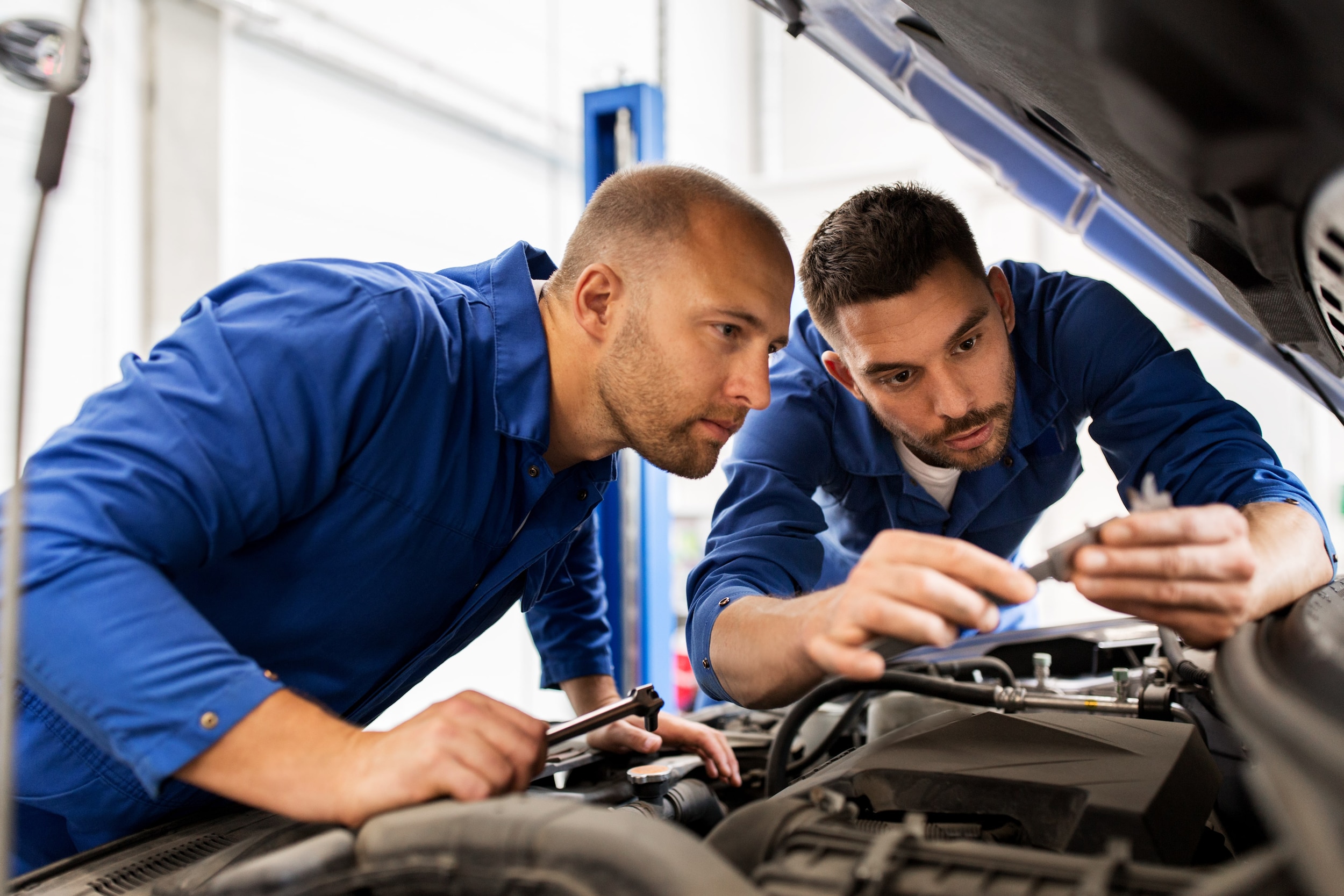 appropriate level. Don't forget to clean it first, put it back in and then take it out. If the leak is recent, your dipstick may not accurately represent how much oil is left, so make sure you do a fresh test. 
If your have low oil in car, don't try driving your vehicle if the service center is farther than right around the corner. Driving with low oil is a great way to damage your engine.
3. Grinding Sound
Oil is necessary because it keeps the rough metal engine parts lubricated. Without that lubrication, they'd just be scraping and grinding against each other. 
If you have low oil level, that's exactly what happens. Not only does this damage your engine by rapidly wearing down the parts, but it emits a horrid sound that makes you think your engine is falling apart. 
If you let this go unchecked, your engine will fall to pieces and you could require a complete engine replacement.
What Does Low Oil Pressure Mean?
Low oil pressure can mean two things:
1. The oil pump is not circulating enough oil in order to keep the critical bearing and friction surfaces lubricated
2. There is not enough oil in the system
If you notice the light come on while you are in the middle of driving, pull off the road at a safe location, turn the engine off, and investigate the problem to avoid any further damage. 
How to Check Your Engine Oil Levels?
In order to avoid any potential issues or damages to your vehicle, you should be checking your engine oil levels on a regular basis. Regular checks are a safe and easy process that can prevent mechanical problems before they arise. 
Follow these 4 steps to check your engine oil levels:
1. Turn off your vehicle so that your vehicle is cold, and then pop the hood of your vehicle.
2. Find your vehicle's oil dipstick, wipe it clean of oil and dirt, and locate the min and max line.
3. Place the dipstick into your oil pipe.
4. Remove the dipstick and analyze where the oil falls on the line. If oil levels are approaching or below the min line, it's time to add new oil. If it's somewhere in the middle or closer to the max line, your vehicle's oil levels should be good until your next scheduled oil change. 
Low Engine Oil Symptoms - Visit Our Service Center
If you're experiencing any of these symptoms of low engine oil, bring your vehicle down to the service center at Ray Price Stroud Ford. We've been keeping vehicles on the road in the Stroudsburg, East Stroudsburg, Easton, Nazareth and Lehigh Valley areas for years now, and we'd love to help you as well. 
Our service center is equipped with all the latest tech and staffed by highly trained experienced technicians, so you can expect a quality and speedy service whether you come in for an oil change or something more serious.
We hope you have found this low engine oil symptoms guide helpful! 
Related Posts: